Getting Started with ABCI – The Marketing Flight Plan
Just as a physician won't prescribe a course of treatment without first carefully listening to your symptoms and analyzing your current situation, ABCI needs to first determine what's already working well in your sales and marketing efforts, and what could be improved. Here's our process: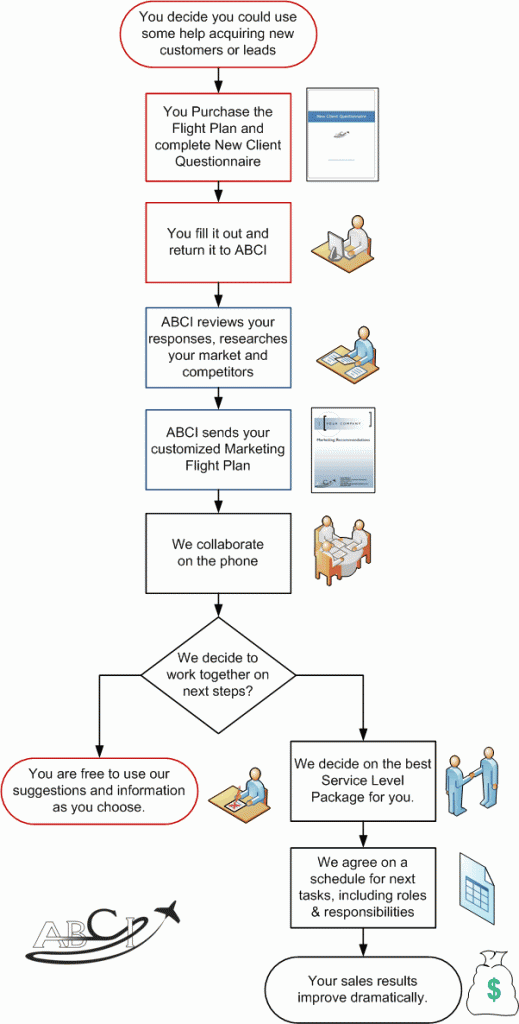 The Marketing Flight Plan Report  includes:
An Executive Summary that pinpoints our best advice in three to five easy-to-understand bullet points.
Are you getting as much traffic as you should? A search engine optimization analysis of you and up to 15 of your competitors, showing where you stand
Is your website effective at turning visitors into buyers?  A 31-point Usability Checklist compares your website to objective industry standards.
Are you overlooking social media opportunities that your competitors are exploiting? We include a social media analysis of your company and your competition
How can you improve your website and online presence?  We include our best ideas.
Are your brochures, print ads, flyers and other documents helping or hurting your sales?  We analyze up to 3 items per Flight Plan.
What are your options? We provide a range of marketing options with pricing appropriate to your circumstances.
Two one-hour GoToMeeting consultations to go over your results and make sure you understand everything we found.
This set of recommendations will be very valuable to your company, whether you pursue the ideas on your own, or whether we choose to work together on some of them.
Whether you choose to work with us or not, the Marketing Flight Plan is the best investment you can make in improving your marketing and sales this year.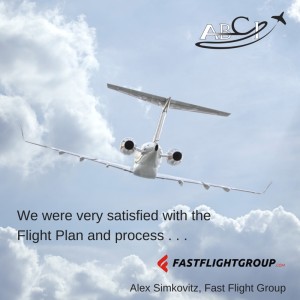 | | |
| --- | --- |
| Bonus | Value |
| Enrollment in the Aviation Marketing Master Class (Silver Level, 3 months) | $837 |
| Mobile Compatibility Analysis(Are your competitors' websites mobile ready? Is yours? Is this an opportunity for you to pull ahead in search results?) | $179 |
| Listing in the Aviation Service Directory (3 months) | $75 |
| Total value of bonuses | $1091 |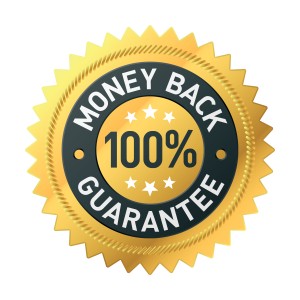 The investment for the Marketing Flight Plan is $2457 – a fraction of what you might pay for a magazine advertisement or a trade show appearance.
The Marketing Flight Plan is the best investment you can make toward the achievement of your sales and marketing objectives.  (More revenue this year!)
Ready to get started?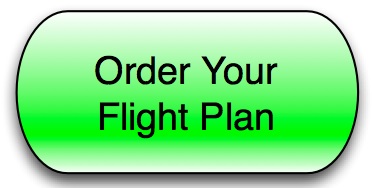 Click the green button or this link to order your flight plan. *
We'll send you our New Client Questionnaire and begin the process!