I was at a marketing conference (AWAI's Web Copywriting Intensive) last week, and in one of the classroom exercises I mentioned that it's my intention to specialize in aviation marketing.
"Why on EARTH do you want to do that ?  Those guys are getting hit pretty hard by the economy and they've just been hit with all that bad PR about the auto industry execs coming in their private jets to ask the government for money!"
Hmmm. . . What can I say?
Why would a marketing consultant specialize in Aviation?
Several things, actually.
The aviation industry in the U.S. isn't going to take this lying down.  And I want to be one of the first to offer a hand up.  We've seen how powerful bad PR can be, but that works both ways.  This is a great place for some good PR.
Cessna has a new online campaign called Cessna Rise – one of my favorite quotes from their web site:
Shame on those who suggest that business aviation is little more than a corporate frivolity. Focusing on facts over hyperbole, it's glaringly apparent why you fly.  Study after study shows companies operating business aircraft outperform competitors that don't.  It's simply about availing yourself of the tools to do your job.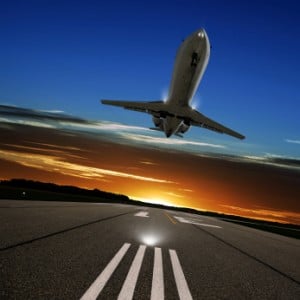 Hawker Beechcraft is cutting costs in other areas, but is also taking on the critics.    The ad for their new Beechcraft King Air 350 is headlined – "Sensible enough to impress any Congressional Committee."
What self-respecting marketing copywriter could read that and NOT say to herself – "I've got to talk to those people!"
Add the fact that I have the religious zeal of a new convert- I just started flying lessons in September when my husband and I bought a new Cessna 172 with the Garmin 1000 glass cockpit.  It took me awhile to get comfortable with landing the darn thing but now landings are my favorite thing. I can't get enough of them.
Add to THAT the fact that the aviation industry in the U.S. is where it all started, with Orville and Wilbur and everybody thinking they were crazy.  Yes, they were crazy alright, but just over 100 years after their first powered flight there are flights arriving in every major city every few minutes from all over the planet.  We can't imagine what life would be like without regular commercial air travel.
But, instead of going into all that, I just smiled at my classmates and let them think that I'm crazy..