In spite of what you see from reading a glossy aviation magazine, most aviation companies are actually small-to-medium-sized companies that struggle with profit margins a in the last few years.
We're not Coca-Cola, or Boeing, or even NetJets.  We can't afford full-page advertisements in Aviation Week, enormous booths at the NBAA convention draped with banners.  We can't afford to have a Madison Avenue design firm create a shiny, sophisticated logo and smoking tagline.
But here's the real question – can we afford not to have a recognizable brand?
Can we afford to start building credibility "from scratch" every time we send a marketing piece?
Can we afford to have many of our marketing messages overlooked or simply thrown away because they don't catch our prospective customer's attention with something familiar or at least relevant?
Can we afford to appear disorganized, inconsistent or unprofessional?
No matter how small or large your company, invest in building a solid brand that can become your most important asset.  Your competitors can sell the same products or services, but they can't "sell" the same level of trust you've built with clear, compelling, consistent marketing messages.
The good news:
First, unlike the brands pictured here, you don't have to be famous to the whole world. You don't have to be a "household name."  You only have to be famous to a very specific set of decision-makers – your target could be to become famous to a thousand people or less. 
Second, In this day and age, (and among the aviation-industry decision-making demographic) credibility is more important than glamour.
So, how do you ensure your materials are seen and recognized in the avalanche of information that crosses your prospects' desk or computer screen every day?
Here's how – you isolate and crystallize the essence of what makes you different from your competitors.  You create a "visual shorthand" that communicates your unique selling proposition (USP;) and you reinforce that shorthand by extending that "brand" to every piece of paper or electronic message that leaves your company.
Expectations –
By the time you complete this coaching session, you will understand:
How a brand is "visual shorthand" for your unique selling proposition
Visual branding elements
How and why to create a visual elements inventory (your brand's "visual shorthand.")
How and why to integrate your brand into at least 15 places (some of which you probably hadn't yet thought of.)
Why brand is important even (or especially!) for small, specialized  aviation companies.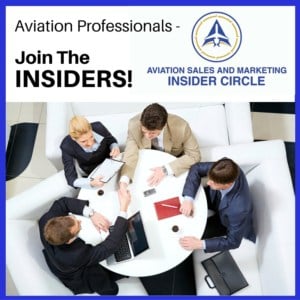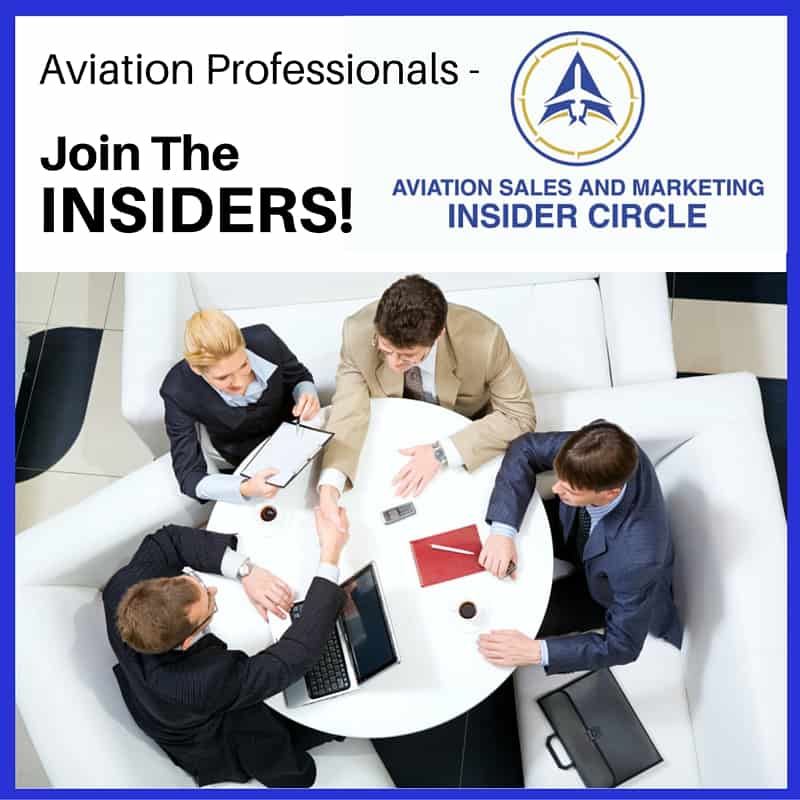 Not a member of our Insider Circle Coaching Program? See More Details
or subscribe today –
You'll get the written materials, invitations to our live webinars, and recordings on CD in case you miss them.)
There is no contract, so you may withdraw at any time. Your satisfaction is unconditionally guaranteed.
More About Aviation Branding Topics:
Branding Mishaps – and the Insider Circle
Brand Advertising versus Direct Response Advertising
Aviation Marketing Master Class – Genaro Sanchez, Cutter Aviation talks about images, video and branding.
Use Your Company (Or Product's) Core Story to Build Your Brand
I'm not Boeing, Coca-Cola or NetJets. Can I Afford a "Brand?"