The holidays are wonderful, but can also be stressful for salespeople!
Here are three things we suggest to make your holidays a bit more merry and bright. (And profitable!)

Here's OUR Black Friday Special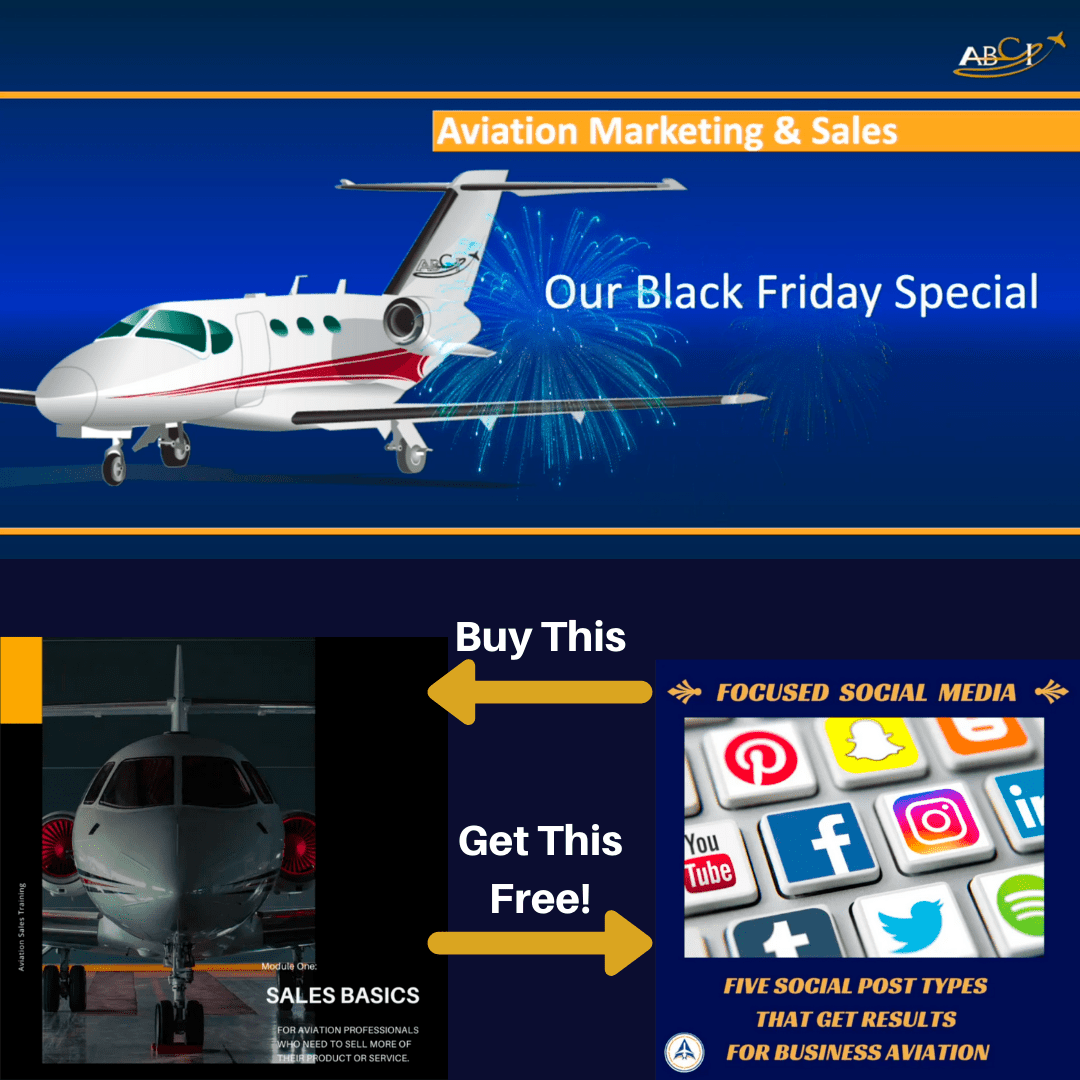 Here's how it works:
Enroll in Aviation Sales Basics, our Twelve-Week intensive flagship training program, that starts in January 2021.
The first students to enroll get first pick of available live class scheduling
You get instant access to our Focused Social Media Project (A $579 value) free!
Spend the holidays updating your social media and growing your audience, you'll be even MORE successful with applying your new Aviation Sales Skills!
Offer ends November 30, 2020

Ready to get started?
Need to enroll more than three from your company? Give us a call at 702-987-1679 for pricing and options.