ABCI Admin
Your website should be more than a glitzy billboard.  It should be a  functional part of your business infrastructure.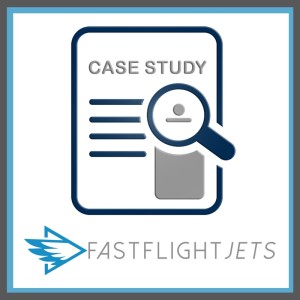 In previous articles, we've talked about the mistake of focusing on website design at the expense of function.
That said, technology has made it possible to create very attractive designs that are still search-engine friendly.
Case in point – FastFlightJets.com.
The problem –  FastFlightJets is a  charter broker, and is competing against larger, more established charter companies in a very competitive field.  Many of these competitors are paying $15 and more per click on popular pay per click (PPC) services such as Adwords.
How can a new company find customers in such a competitive market?
The solution –  With founder Alex Simkovitz, we discovered that they specialize in a fantastic niche market that is NOT as competitive. FastFlight Jets is located in Miami and meets all local flights in person, and is uniquely positioned for Caribbean flights.  We created an ebook that showcases their expertise in flights to Cuba, flights to Puerto Rico, and other niche destinations.
We spent more time than usual designing and building their website, for several reasons:
We all recognize the challenge of this competitive position -and knew which marks we had to meet based on our preliminary keyword research.
FastFlight's affluent clientele calls for cleaner, simpler design. (Which is actually more difficult to accomplish than a merely functional design.)
 We wanted to preserve the ability to add future functionality, such as a reservation plugin.
Read the blog. Subscribe to their social media channels. Download an ebook. Call the office.
Your website should position your company as an expert on your particular area of expertise, and make all of these things easy, attractive, and fun.
This is a new website that we launched in July, and of course, it takes time to fully index our search engine results.  We'll keep you posted.