Download our MRO Marketing Checklist!
For MRO facilities or Part 145 Repair Stations – They say the money in aviation is made on the ground, but whether you service 172s or Boeing BBJs, you need to do effective marketing and sales. How do you get more planes lined up for maintenance, upgrades, and services?
The checklist includes:
Ideas for better advertising and prospecting
Ideas for building credibility and closing sales
Ideas for getting more business from your existing clientele (resells, recaptures, and referrals!)
Complete the form below and we'll send you the checklist!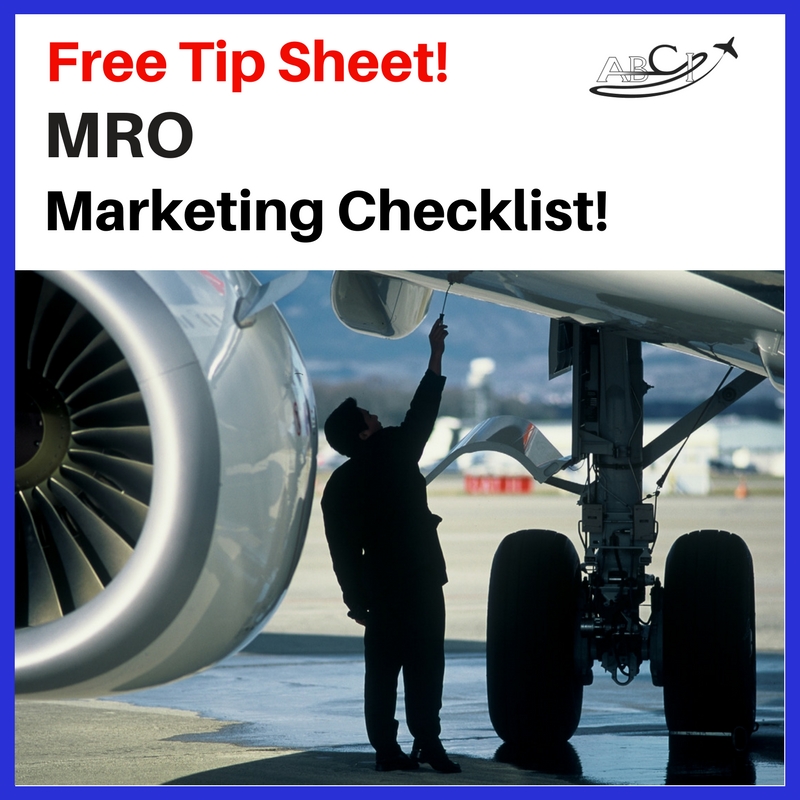 Let us know where to send your tip sheet!