When we create powerful marketing systems for aviation companies, we often look for "rock stars" in the companies we work with. We're all familiar with the "rock stars" of the aviation industry – the Richard Bransons, Elon Musks, Lynn Tiltons and Herb Kellehers – larger than life personalities whose personal brand propel the company into conversation in hangars, FBOs, and aviation conventions.
But not all rock stars are CEOs. And not all are at large companies. And not all are widespread household names. They may only be famous among a very narrow subset of the industry.
Some are in sales or customer service. Some are entrepreneurs or solopreneurs – writers, doctors, lawyers and insurance people. But in very specific niches and industries, one or two names come to mind of the rock stars or influences in those areas. Their superpowers include:
The ability to get the attention of prospects, investors or influencers; without chasing or begging.
A recognized status as an expert in their particular field.
A higher-than average level of influence to get people to agree to their point of view.
More "ink" in the industry press.
More "word of mouth" referred business and connections.
They seem to do all of these things with greater ease than "average" people. How do they do it?
It doesn't come naturally.
They didn't just wake up one morning famous and influential. These people have put significant thought and effort into the way that they present themselves and their message.
And most of them had help from marketing and branding professionals, like ABCI!
Take the first step toward being more influential today.
You'll receive
A one-month Silver-Level trial membership in our Aviation Marketing Master Class. ($279 value) (You may be invited to join us as a full member.)
A 30 day advertisement in our Aviation Service Directory ($29 value)
Our marketing mini-questionnaire and 60 minute consultation about your current priorities and challenges. ($260 value)
A review of your LinkedIn profile with our exclusive 16-point checklist, designed to uncover opportunities to help your customers find you. ($179 value.)
An overview of your Facebook and Twitter Profiles ($179 value)

An overview of your personal website or blog ($179 value)
An initial analysis of the keywords you should be using to help the right people find you online. ($79 value)
A consultation to develop an idea for a press release and Wikipedia entry about work you're already doing. 
($310 value)
$1673 value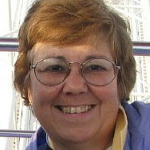 in professional marketing services for $579!
I've done a lot of these and thought yours the best bar none.
- Kathryn
Kathryn Creedy, Communications Strategies, Winging It, Beachcomber Chronicles
Personal Branding
For Individuals, Entrepreneurs & Startups
Questionnaire & Analysis
Consultation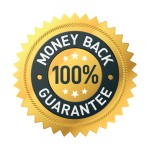 Your satisfaction is absolutely guaranteed.

Questions? Give us a call at 702-987-1679 or schedule 30 minutes on our calendar and let's talk!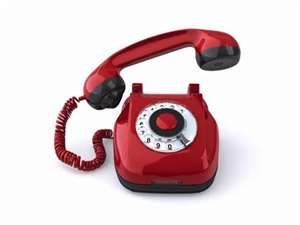 Depending on a number of factors we'll discuss,
Your recommendations may include other services offered by ABCI, such as:
Website upgrades, including mobile technology, apps, or SEO.
Online marketing, including social media, banner or retargeted advertisements.
A referral or recapture campaign
Trade show appearances and campaigns
Article or content marketing
A CRM, such as Infusionsoft or SalesForce
Printed newsletters, postcards or direct mail
Information packages for selected prospects or new customers.
Many other possibilities! Your individual recommendations will depend on the demographics of your intended customers, your competition, your budget, and your objectives!