The Marketing Lab – Our Fractional Marketing Delivery System
The Tools, Skills & Networking that Aviation Industry Professionals Need to Succeed.
The Best Investment for Aviation Sales and Marketing Professionals, Teams, and Companies.
As a Marketing Lab Insider, you have access to all the professional marketing services,  tools, training, networking opportunities and CONFIDENCE you need to sell more of your products and services!
If you're responsible for making sales in your company, I don't have to tell you how many people depend on you for their income, livelihood and success.
In the aviation industry in particular, sales and marketing tasks often fall to the founder, CEO, pilots, engineers, product developers and others who never had any intention of being "in sales," and quickly find out that no matter how great their product, service, or brand might be, despite what your current satisfied customers might tell you, nothing "sells itself."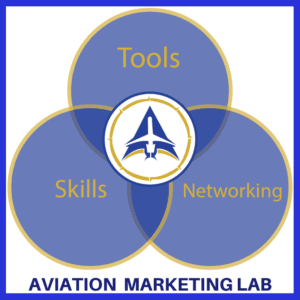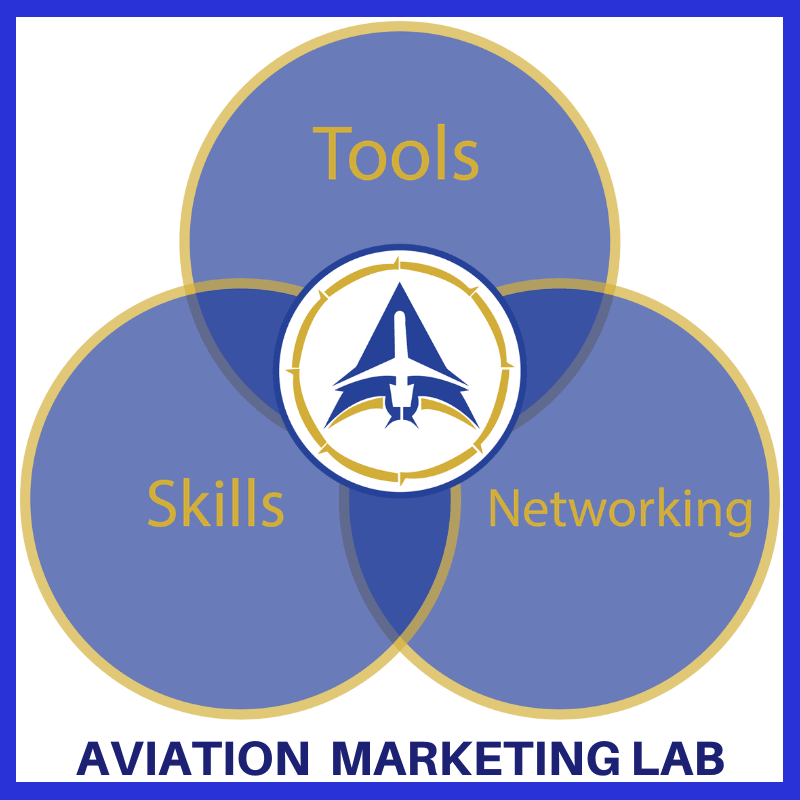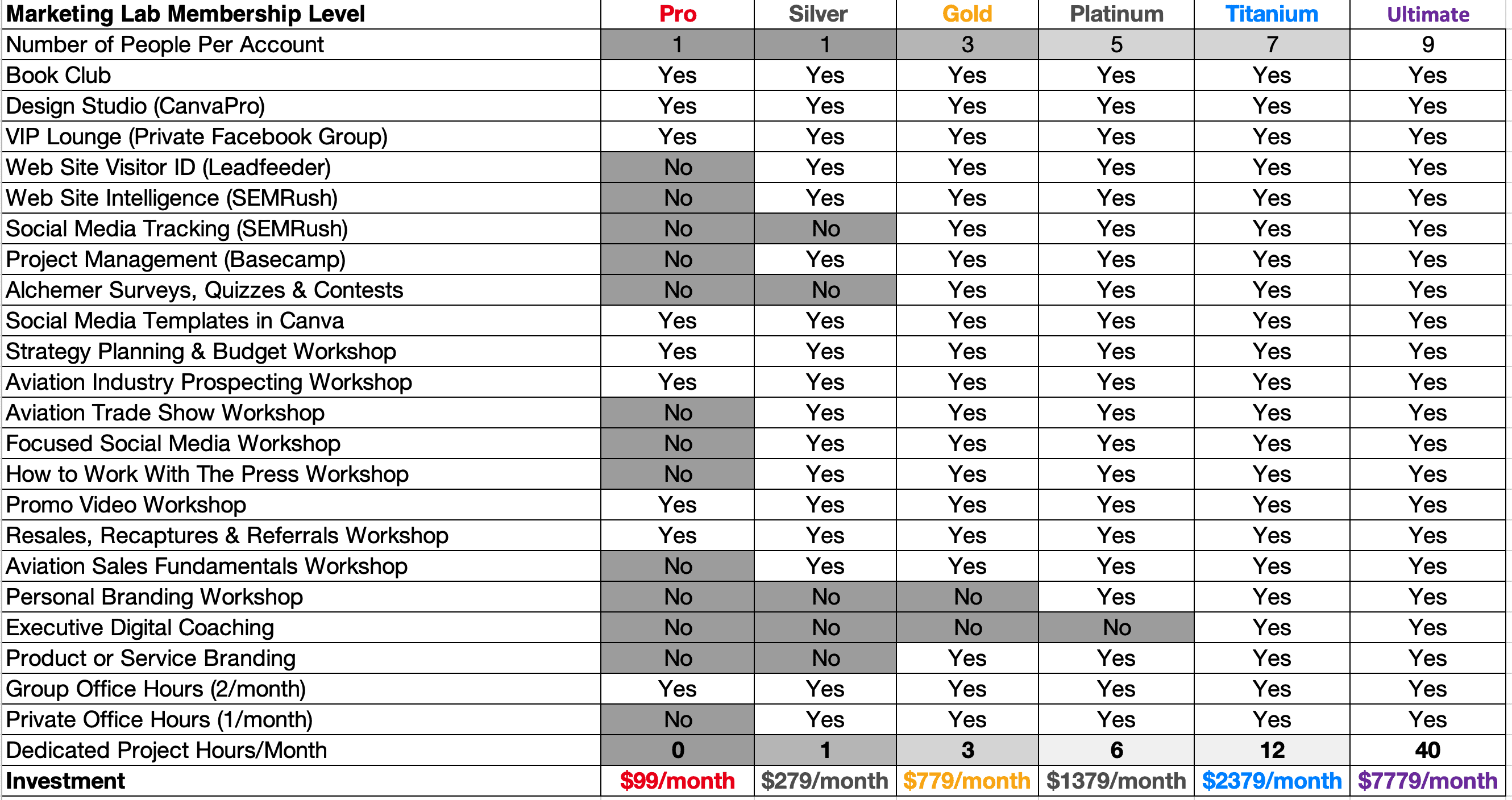 Month to month aviation marketing, networking group and toolstack membership with no long-term commitment.

We do ask for a six month "handshake" commitment, because we want to ensure members are serious and reduce churn in the group.

That said, your satisfaction is ABSOLUTELY guaranteed.
Schedule a conversation at a time convenient for you, or call our office at 702-987-1679