Website Service Provider Checklist
Many aviation professionals get really frustrated with website service providers – because they don't communicate well or set expectations clearly. This checklist should help you get a website that actually works for sales and marketing and provides the best value for your money!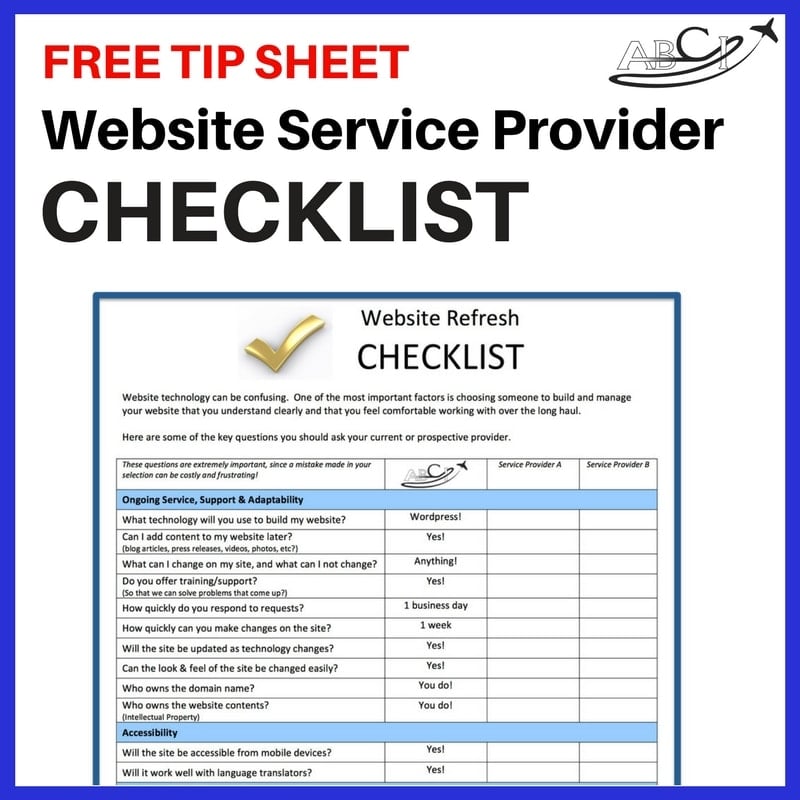 Let us know where to send your Worksheet!