Would you make a major purchase without checking out the company first?
Probably not!
When a prospect visits your web site, you can often tell how serious they are about making a purchase by the pages they visit. The "About Us" page is an important marker of a visitor that is MORE likely to make a purchase.
But does YOUR "About Us" page make prospect more likely to make a purchase?
Go have a look at the "About Us" page on your own website. I'll wait.
🕰
Does it inspire confidence?
Or inspire yawns? 🥱
Some of the VERY WORST web pages we have EVER seen on the web are the About Us Pages on the websites of otherwise great aviation companies.
Many look outdated, resort to boring and meaningless "corporate speak."
Most demonstrate a lack of personality.
Most, frankly, demonstrate a lack of care for your customers.
Fair or not, your customers might interpret the appearance of your "About Us" page as a lack of attention to detail.
Not a great impression for someone you want to trust with a large or complex transaction.
Our clients tell us the "About Us" page is one of their biggest headaches.
Join us for this free workshop on November 9, and your bravery will be rewarded with a free professional evaluation of your About Us page, and some great copywriting and design suggestions to make it much more powerful.

November 9, 2022
10:00 Pacific, 11:00 Mountain, 12:00 Central 1:00 Eastern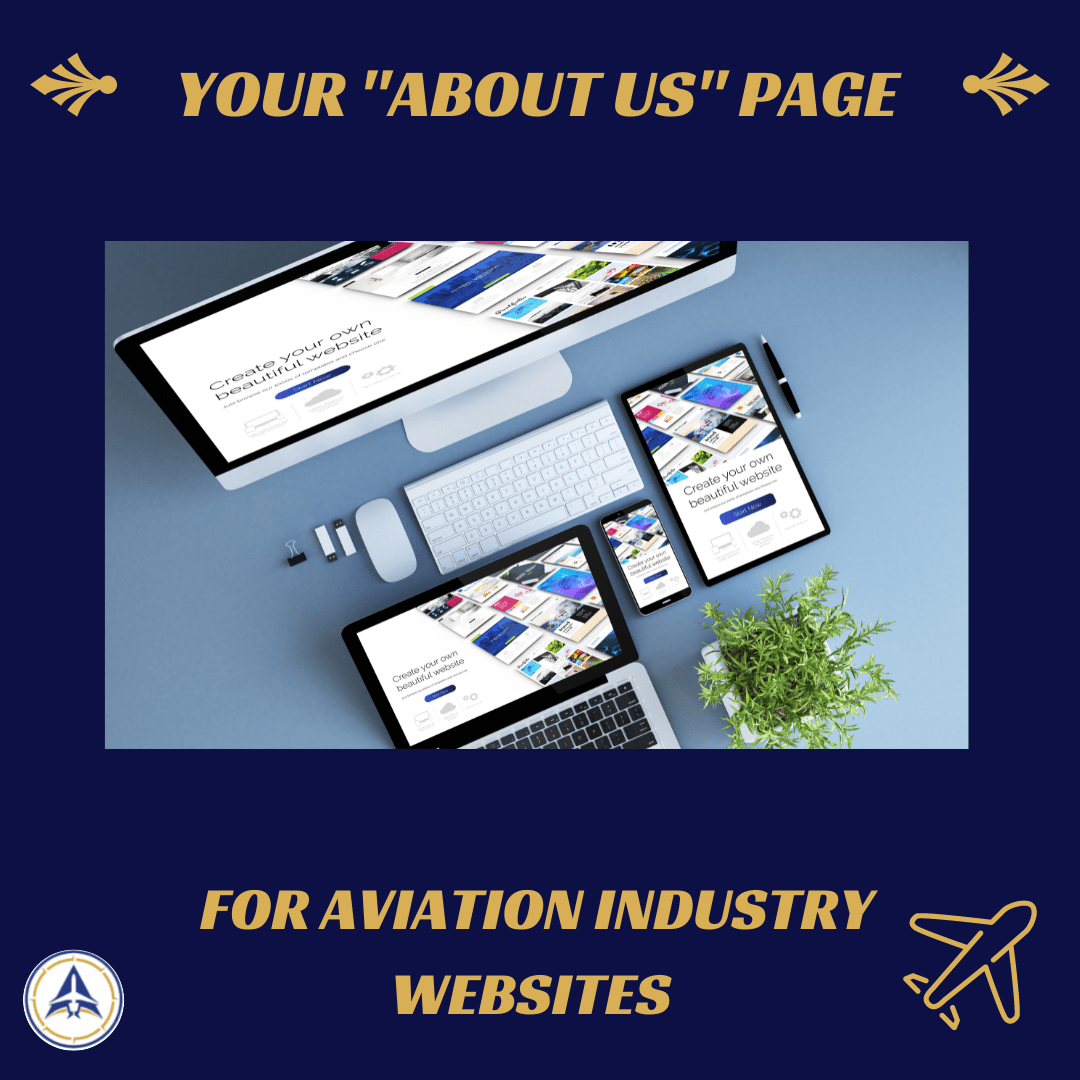 This session will be recorded and broadcast on our blog and podcast.