Aviation Direct Mail Marketing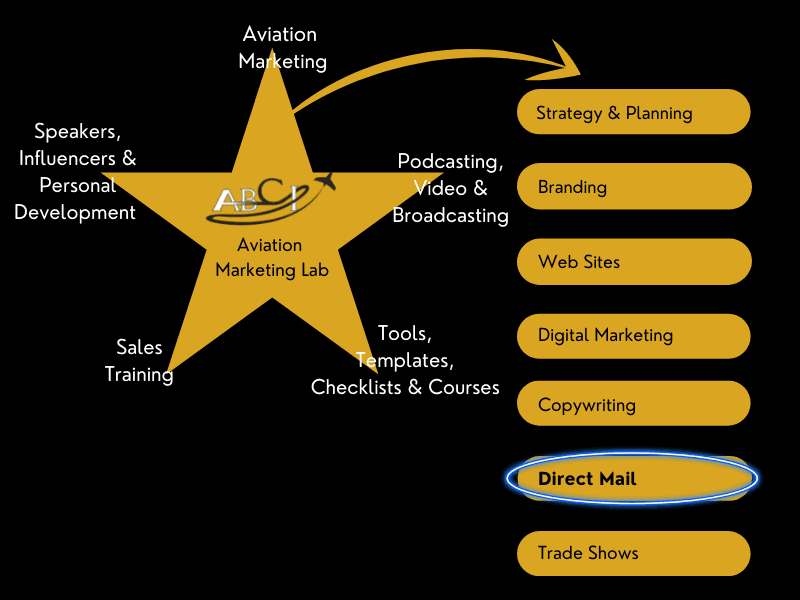 Direct Mail Marketing in the Aviation Industry – Still Targeted and Effective!
If you've been in the aviation industry since the 1980s and 90s, you're VERY familiar with direct mail and you know how targeted and effective direct mail can be.  A beautiful, glossy advertisement that lands directly in the hands of the decision-maker is a marketing ideal.
In 1983, marketing legend David Ogilvy extolled the virtues of direct mail over just about every other medium.
And for very good reason!
Campaigns including direct mail are 27% more likely to deliver top-ranking sales performance, and 40% more likely to deliver top-ranking acquisition levels, versus campaigns without mail.
57% of people claim that receiving mail makes them feel more valued. Sending mail creates a more genuine two-way relationship between the brand and consumer.
Direct mail is easier to understand and more memorable than digital media. It requires 21% less cognitive effort to process and elicits a much higher brand recall.
Some things never change.  But some things do – so combining direct mail with an online video, response form, and other more modern technological media can make it even more effective.