"We love working with aviation companies that need to get the attention of the right people and tell their stories. 
Aviation Marketing by ABCI – Who We Are
ABCI is the number one aviation marketing company serving a business to business audience.   We provide marketing and sales support, including:
We are willing and able to provide any of our services on-site, anywhere.  Or, you may find it more convenient and efficient to connect with us via teleconference.
CLICK BELOW TO WATCH A QUICK VIDEO.
Articles
We produce a weekly podcast to help aviation sales and marketing professionals succeed by selling more of their products and services. Subscribe on iTunes, Stitcher, GooglePlay or YouTube!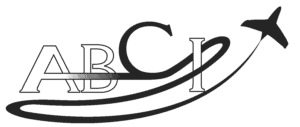 Our Clients Trust Us For:
Whatever they need to sell more of their products and services:
We bring traditional marketing discipline; aviation industry knowledge, and digital craftsmanship to an industry rife with glitz and waste.
Meanwhile, you have products and services to sell.  Let's talk about how we can help. 702-987-1679
DO YOU HAVE A BIG IDEA WE CAN HELP WITH?