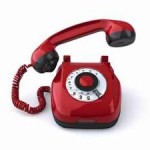 Or give us a call at
702-987-1679
or find 30 minutes on our calendar
to talk about your marketing needs!
Need more customers for your
Aviation-related product or service?
Aviation marketing is our specialty.
Of course, aviation includes a lot of different types of businesses!
We work with aircraft brokers, airports and FBOs, electronics, avionics, accessories manufacturers, maintenance, repair and overhaul facilities, flight schools (recreational and career-oriented), associations, charters and commuter airlines, and professionals in legal, insurance and medical specialties that work with aviation.
They have one thing in common -
aviation consumers deserve better marketing!
Select your business type on the left and learn more about what ABCI can do for you.
We understand your challenge.
Brokers and sales professionals in the aviation industry have a long sales cycle. Customers have a lot of questions and require a lot of attention. Your marketing and technology should support, rather than take time away, from vital sales activities.
We have discovered that many sales professionals who use a CRM (Customer Relationship Management) System aren't using it properly - the system was never set up to properly support their REAL sales process. We provide custom implementation and help you actually use technology in support of your marketing and sales efforts.
Become a magnet for the flying community
Great marketing AND public relations can help you become a favorite of pilots and charter fleets, while being seen as a good neighbor in your community.
Find, nurturing and rewarding advocates with articles that really "tell the whole story" of your people and your enterprise. A good newsletter and a pattern of "good press" in local publications can make all the difference.
Your customers depend on you to keep them in the air,
you can depend on ABCI to keep them coming in for service!
We can create an automated system that predicts when your customers will need regularly scheduled service, and provide a great customized newsletter that includes topics they care about. This can take a huge workload off your staff, and can go a long way toward nurturing relationships with your best customers. We can also devise campaigns based on who is most likely to need or want a particular service or upgrade.
Need more students?
We understand that your flight instructors can be your best salespeople - hence our Flight Instructor Sales Training course.
We also provide great follow up programs to ensure those leads you collect at your open houses and career days don't just fade off into the sunset, or get their ratings from your competitors!
Grow your practice without sacrificing the respect of your customers or colleagues.
You understand that your customers have many options for service, and it's not always easy to market your products or services. Often, there are legal and ethical restrictions on the types of marketing you can do. You can't be the crazy car dealer on TV, or the guy in the gorilla suit at the cell phone store.
We can help you identify ideal prospects and reach out to them in ways that position you as an information source, not as a salesperson!