We help aviation companies sell more of their products and services. Guaranteed.
Aviation marketing by ABCI. How can we help YOU today?
Not sure what you need?
Call us at 702-987-1679, click here to make an appointment for a free consultation.

See Our Latest Marketing Monday Episode Here
Guaranteed Aviation Advertising, Marketing and Consulting Services.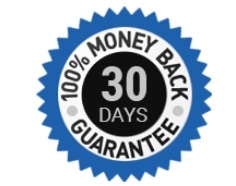 You can't make a mistake or a bad investment with us, for three reasons:
We only work with clients who are a good fit.

We listen and analyze your situation and goals. We understand your priorities before doing any aviation marketing planning or recommendations.

We execute on the strategy as agreed, and do great marketing that works.
So, if you're not happy with our work, or the results, or for any reason at all, let us know within 30 days of your
purchase
of any marketing product or service
. We'll refund your investment.
How would it change your business if you had your ideal, dedicated marketing department in house
?
Ideally
, you want to work with marketing professionals who knew the aviation market
intimately
. You also want someone who has taken the time to understand your product, your competition.  Someone who knows what's effective in
aviation advertising
.
 You're looking for someone that can recommend marketing and sales activities that would be the most profitable for you
. And they could produce great materials
quickly
to respond to any need that came up.
NetJets offers travel on your terms with fractional ownership of a group of
aircraft
available for your use
. ABCI offers sales, marketing and business services on your terms.
Our members are fractional owners of a marketing department. They enjoy customized, professional marketing services.
At a fraction of the cost of having an aviation marketing department take up space
permanently
in your office
.
As an Insider, you have exclusive access to ABCI's world-class sales and marketing services
. We have designed these programs
specifically
for aviation-related businesses.
Need to prepare for a trade show? We've got you covered.

Want to discuss strategies to counter a tough competitor or objection? Just schedule an hour when it's convenient for you.
Need branding for a new product line?

Let's get started!
Benefits of Working with Us:

Guaranteed availability of ABCI experts[i]

Guaranteed pricing of products and services within two years.

The flexibility to choose the services you need at the moment.
Many clients come to us after having been frustrated with other marketing companies and service providers who don't meet their expectations after making big promises about search engine optimization, press release creation or distribution, or website work.
Imagine having sales and marketing consultants that
understand your business and your priorities.
Imagine having them available to you without adding permanent staff.
You also won't need to invest in training, equipment, tools or software, either. We provide those for our clients.
What Aviation Marketing Services Do We Offer?
Your Place or Ours?
We are willing and able to provide any of our services on-site, anywhere.[ii]
Or, you may find it more convenient and efficient to connect with us via GoToMeeting and other collaboration software
.
You Save Money and Avoid Common Mistakes.
If you hire a marketing firm for a specific engagement, they may not understand your business priorities
. They may not understand the aviation market and terminology. They may not understand your competitors.
So you may end up "making do" with something we call a "random act of marketing" that is not integrated with your sales process
.
We have seen many aviation companies waste money by running ads with no call to action, and therefore have no perceptible ROI.

We have seen aviation companies run ads with incorrect terminology, or images of inappropriate aircraft or tools. These mistakes squander valuable credibility with their target audiences.

We have seen aviation companies hire marketing specialists on-staff. We understand the desire to have someone on-site, but it's hard to find people who have current, relevant skills you need. Many are also surprised to learn that they need to purchase expensive SEO or CRM software to accomplish common marketing tasks.

Training for your on-staff marketing experts is also likely to cost you tens of thousands of dollars per year

. Current skills

require

marketing associations, mastermind groups and the latest technology training.
If you leave the marketing to us, your results will be much more powerful and your expenses can be much more flexible
.
Meet our Other Insiders.
Our members are the smartest companies in aviation. They are getting great results with innovative marketing projects. Some
benefit from
joint marketing agreements, such as:
Collaborative loyalty programs and purchase incentives leveraging one another's products and services.

Joint responses to calls for speakers and calls for papers.

Joint press releases and other publicity opportunities

Collaborative webinars and panel discussions to educate customers.
Our members are also generous with their time and attention to assist one another.
Don't Reinvent Hot Water.
Whatever challenges you're facing, chances are we (or another of our members) has run into it before and has a great solution for you
.
We do a "deep dive" each month on a specific topic, such as Prospecting with LinkedIn, Selling at Trade Shows or Search Engine Optimization
.
[i] We make at least one office hour available for our Gold members within two business days, and for all other members within one week.
[ii] We estimate travel expenses for your approval prior to beginning the project.
Our clients trust us for:
We bring traditional marketing discipline; aviation industry knowledge, and digital craftsmanship to an industry rife with glitz and waste.
Meanwhile, you have products and services to sell.  Let's talk about how we can help. 702-987-1679