Website Refresh –
Get Found Online
And Connect with People who Matter.
There are many ways to build a website these days.
But does your website get found by the right people, illustrate why you're the best option for the job, and capture their contact information?
If not, your website isn't working as hard as you are.
Websites have a lot of work to do
And not much time to do it in!
Your website is your first contact with a new customer.
It has a lot of jobs to do:
Friendly receptionist
Product/Service Showroom
Product demonstrator (video)
Salesperson
Order taker/scheduling specialist
Social media / mobile device connector
We start with a 31-point checklist to evaluate your current website, and we discuss what should be kept, discarded, updated and improved.
Then, we build your site using the latest technology and the most compelling content.
We announce your new site with a press release and digital promotion, so you'll see more traffic almost immediately.
Why WordPress?
Your new site will include technology that makes it possible to track and retarget visitors.  We provide notifications and reports so that your sales team knows how to leverage the new possibilities.
WordPress is one of the most universally used web site technologies, for good reason!
About 28.7% of all web sites on the internet use Word Press (That's more than any other platform)
23% of the top 10K sites use WordPress.
WordPress controls 60% of the Content Management System market.  (That's the software that helps non-programmers run websites.)  The next largest competitor, Joomla, has only 6.8% of the market.
Tens of thousands of plugins and extensions have been created for WordPress. Whatever you want your website to do, there's probably a plugin to help with that so you never have to write original code.
WordPress has tens of thousands of beautiful themes to change the look of your website.
It's easy to find help with a WordPress site.
WordPress makes Search Engine Optimization easier.
WordPress is multilingual
Sites load quickly that were built (correctly) in WordPress.
WordPress is constantly updated, keeping your site perfectly positioned as technology evolves.
Why ABCI?
We only do aviation. We understand what your customers find attractive or repellent.
We write the content for your site that helps you get found by your ideal customers.
Site technology, copy writing, graphic design, photography and video sourcing are our specialties.
Other coordinated services, such as online video, brochures, postcards, and email marketing are also available.
A Few Aviation Web Sites We've Built:
A great website – built with WordPress.

Stock photography and professional template-based design.

Compelling website text – that explains why you're the best option for your specific product or service.

Attractive bait for your ideal customer – a Tip Sheet or Buyer's Guide that answers their questions and gets them ready to buy.

A Great Looking Online Form – Proven best-performing form designs, adapted to be consistent with your branding.

Conversion Rate Tracking – you'll know how many people visited the form, and how many of those completed it.

Instant Notification – when someone downloads your Tip Sheet or Buyer's Guide, you'll get an email immediately.

Famous ABCI Support – We set up your system, manage it for you, and provide monthly reports on performance and provide additional consultation and advice to help you make sales for 90 days. Extended service available with our aviation marketing Lab.

Custom photography, video and other services available for an additional fee.

State of the art security, including an SSL certificate and malware protection.

High-performance hosting and tuning.

Your Investment – Starting at $5979.   Your new site can be ready in 4-6 weeks, depending on your requirements.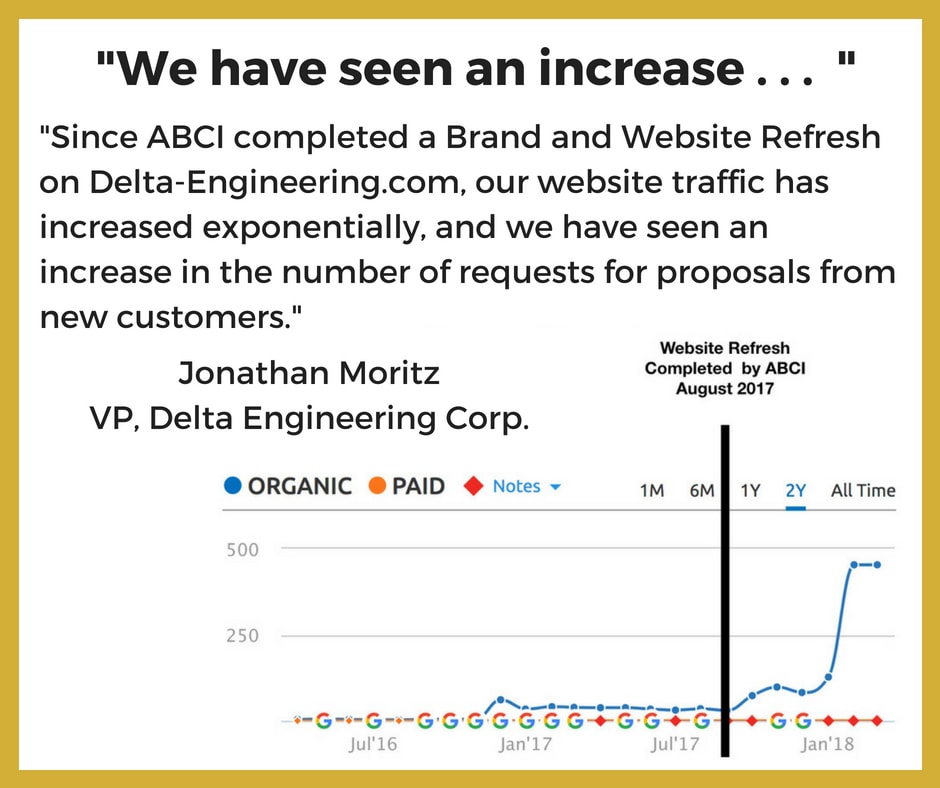 Whats Next?
Once your web site is built, you're done, right?
Unfortunately, no. Your web site is not the "field of dreams – if you build it they will come!"
Our most popular options to get targeted potential customers to your web site and keep them coming back. We highly recommend at least six months of one or more of the following services:
Content Marketing – We write new content and/or create powerful promo videos for your web site.
Search Engine Optimization – Your site starts optimized, but this project jump starts your results with evaluation of your competitors and tweaking your site to get it to get seen for your best keywords.
Digital Marketing – We create or optimize your Facebook, Twitter, LinkedIn and Instagram  and target your ideal customers to get your ideal customers to your web site (and to your phone, or to your door!)
We want you to start your web site marketing project with the best possible chance of success, so we require  six month "handshake" agreement for one or more of these services.
All of our services are guaranteed, so you can't make a bad decision!
Get Started With Your Web Site Refresh!