Prospects Delivered to your In-Box, and Assistance Closing Sales!
This one-of-a-kind sales and marketing program is designed to provide all the technology, strategic and tactical assistance your team needs to SELL MORE aviation related products and services.
Capture the "Not Ready Yets"
With a low-cost, low-risk Next Step!
Of the people who visit your website, the vast majority are not ready to make a purchase decision.  In fact, business to business buyers do 70% of their research online before they ever contact a salesperson!
They could be just starting their research. They might need to ask for approval. They might need to wait for next quarter's budget.  But, they're seeking information NOW.
How can you meet that need, and make sure you have the best intel to respond to them when the ARE ready to buy? We can show you!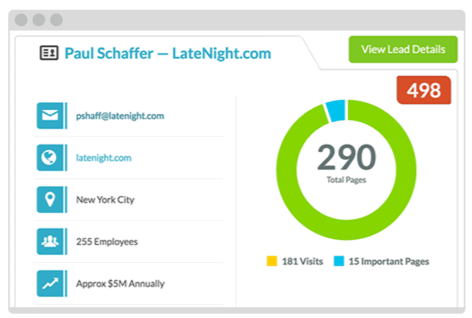 Also, how  would your marketing change if you knew which campaigns and channels were most effective at bringing you the most qualified leads?   We can show you that, too!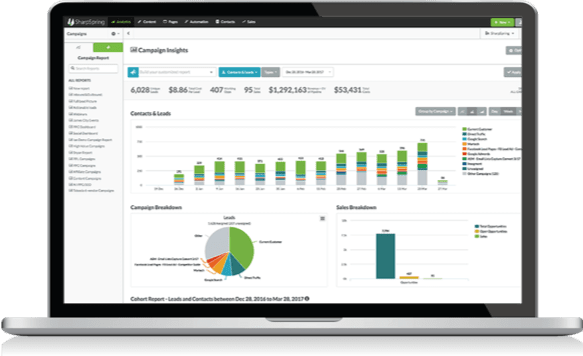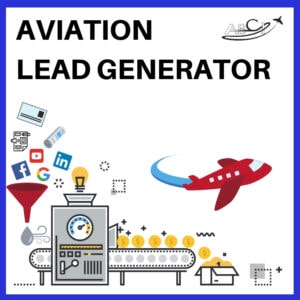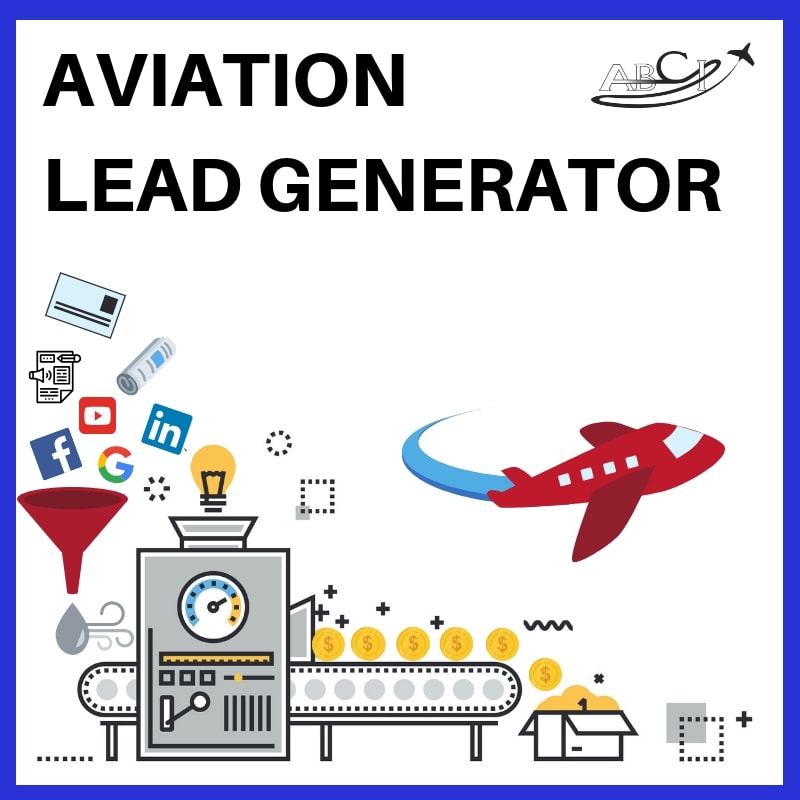 A Complete Marketing Strategy. We determine the best List, Offer and Presentation for your product or service.

Targeted Advertising.  We collaborate with you, and continually improve, your monthly advertising to include printed postcards, social media targeting, web retargeting, search engine optimization for your Top Ten most wanted keywords.
 (Value = $1379/month)

Attractive "Bait" for your Ideal Customer – a Tip Sheet or Buyer's Guide that answers their questions and gets them ready to buy. (Value = $1279)

A Great-Looking Online Form – Proven best-performing form designs, adapted to be consistent with your branding.  (On your website, or as a stand-alone!) (Value = $600)

The SharpSpring CRM.  A powerful expandable Customer Relationship Management system that includes the latest prospect management features.  (Value = $450/month)

Visitor ID & Lead Scoring – you'll know how many people visited your website, where they came from, and which are the most profitable to act upon!

Instant Notification – When someone downloads your Tip Sheet or Buyer's Guide, you'll get an email immediately.

Famous ABCI Support – We set up your system, manage it for you, provide monthly reports on performance, and provide additional consultation and advice to help you make sales.
(Value $1800 setup fee + $79/month)

Professional Sales Assistance – Our coaching experts will help you develop and execute the best sales process to capitalize on the influx of new sales opportunities. (Value $500/month)

Your Investment – $2379/month.  One year "handshake" commitment required, but your satisfaction is absolutely guaranteed.
Schedule your Lead Generator Kickoff!
Schedule your Lead Generator Kickoff!
Let's get started building a marketing system that works!
We start every new lead generator project with a consultation to ensure we understand (and can meet or exceed) your expectations and priorities!
Pricing from $2379/month. One year "handshake" commitment required, but your satisfaction is absolutely guaranteed.
Schedule your Lead Generator Kickoff!