We help you sell more maintenance, overhaul, repair and upgrade services.
There are people who say that the money in aviation is actually made on the ground. And providing service and aircraft repair can be very lucrative. But it takes a great location, great service technicians, and a great MRO marketing plan. We can help you with that last bit.
Select from our recommended services at right, or schedule a free consultation with us to discuss your specific situation, objectives and budget.
Every maintenance company, avionics company, repair station or overhaul shop is different, so let's talk about YOUR needs- how can we work with your needs.
The right recipe of short- and long- term strategies.
Throttled marketing so you don't have "feast or famine" situation.
Seasonal adjustments to work with your workload and budget variations.
We guarantee satisfaction with everything we do – aviation is a small world, we can't afford not to!
Services we recommend for marketing for MRO companies!
A great website. It makes a great first impression and is a cost-effective way to connect with new customers. Make sure it represents you well, and can be found easily. We recommend a website refresh once every three years to keep it up-to-date and working at its best.

Lead Magnet – A checklist or shoppers guide. Many shoppers for aviation maintenance, repairs and upgrades may not be sure of what questions they should ask to make the best decisions. Help them out with a good shopper's guide or checklist. They can download this from your website, leaving you their contact information in the process!

Content Marketing.  Visibility in the aviation and local media. Ever notice how some companies get mentioned all the time and others don't? It's no accident, and it's not just because they buy advertising. It can be even MORE credible and cost effective to write good press releases on a regular basis. We can help you brainstorm topics, draft great articles and news releases, quote your experts, and get noticed by the industry press!

Postcards. Aviation decision makers still count direct mail as more credible than online media. But printing and mailing is expensive. Postcards offer the best of both worlds – they are the lowest-cost direct mail media, and can lead prospects to call you direct, or to watch a video explainer, shopper's guide or other info online.

 Digital Marketing.

  You can target people near your local airport, or traveling to your local airport, and you can target people with specific interests, income and other demographics that ensure your advertising money is highly targeted!
Like most marketing tactics, people tend to expect way [...]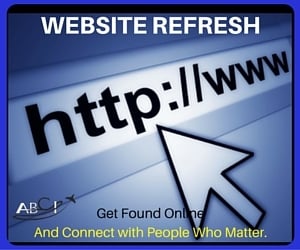 Get found online, and connect with people who matter!
There are many ways to build a website these days. But does your website get found by the right people, illustrate why you're the best option for the job, and capture their contact information? If not, your website isn't working as hard as you are!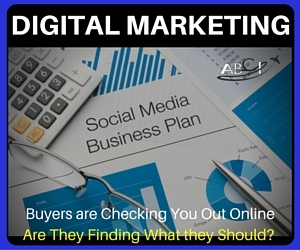 Buyers are checking you out online. Are they finding what they should?
Digital marketing is a way for small companies to use big data to target your ideal customers like never before. We use social media, retargeting and other technologies to present your ads, posts and content to the right people online!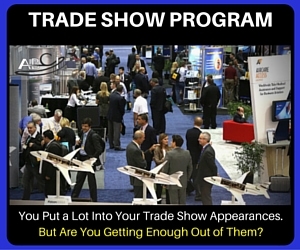 <strong>You put a lot into your trade show appearances. But are you getting enough out of them?</strong>
Getting the best return on investment for a trade show appearance depends on thorough research before and disciplined follow up after the trade show. But who has time for these tasks? We have a solution for you!