It's no surprise to me that hiring executives in the aviation industry tend to hire for aviation expertise, but it's a mystery to me how they don't seem to realize that other types of expertise, like sales and marketing skills, are developed in the same way.
"He'll make a great salesperson," they say – he knows a lot about airplanes and he's very outgoing."
Or – "He will be great at marketing- look at that cool idea he had for the trade show contest last year!"
This is like saying that someone would make a great pilot because they had the quick reflexes to catch a falling dish in the cafeteria.
Natural aptitude is nice, but it will only take you so far in either case.
Sales and marketing are skills practiced and developed over time. They are not personality traits that people are born with or not. And they can be just as important (or arguably more important) to the success of your business than piloting skills!
While certain skills come more easily to some people than others, the profession of flight has evolved to recognize that a certain amount of practice is required to develop confidence and refine skills.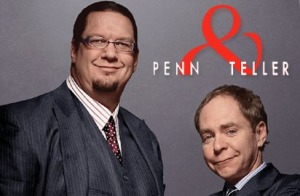 Penn Jilette (of Penn and Teller – one of the longest-running and most successful magic shows in Las Vegas)was asked by a young magician how to become so great.
"You have to put in the time, practicing and performing. Just like a pilot logs flight time."
We would argue that just as a pilot needs initial and recurrent training, put in simulator and actual flight time, and needs to be "checked out" on any new avionics or equipment; so too your sales and marketing personnel need to adopt a system of study, learn new tools, and "log the time" doing role-playing and actual sales calls, and planning and executing marketing campaigns.
A great way to start- become a member of our Sales and Marketing Executive Brief program. Make our monthly topic a part of your sales and marketing program. Put in the time and effort to learn, practice and perfect your skills, while learning from our expert panelists on one key topic areas each month.
Until technology evolves to the point where we can simply download complex skills (like Trinity learned to fly a helicopter in the movie "The Matrix" by downloading a program – simply listening to modem noise on the telephone for about ten seconds) there is no alternative to hard work when developing specific skills and expertise.
And there is no particular set of skills or expertise more important to the financial health of your company than tha ability to attract, acquire and keep customers- aka, sales and marketing.
So, if you're already a member of our Marketing Master Class, put time on your schedule to review the materials and apply them to your marketing system.
If you're not a member of our Marketing Master Class, join during December for a significant savings as we upgrade the program in to our Executive Brief program this January!  (Save $100 PER MONTH off our SIlver or Gold memberships!)  Click here for more information.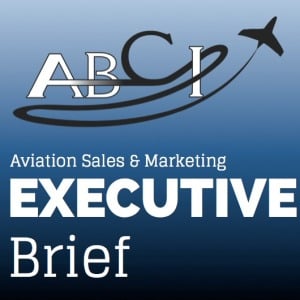 d.getElementsByTagName('head')