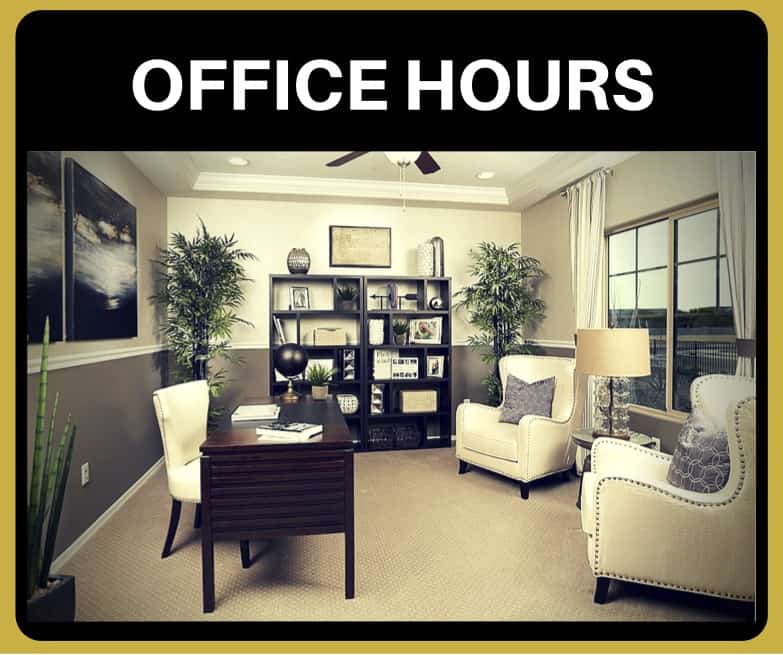 Office Hours are the least expensive way we know of to get one-on-one, professional consulting on your sales and marketing efforts and projects. Wondering what you could do with office hours? Here are some things we're working on this month with individual members:
Help Me Refine my Sales Presentation
This is where I lose prospects in my sales process . . . 
how do I prevent that?
Solve a Search Engine Optimization Puzzle
What's wrong with my Ad?
Can you look at my LinkedIn profile?
How Can I Niche Down a Direct Mail Campaign to Get Better Results?
How to Set Up Sales Accountability Goals
Help Sort Out Brand Confusion (Product vs. Company Branding)
Help me figure out if my product is priced right.
Help me counter a nasty move by a competitor
Role Playing a Sales Call (John's a great "Mr. Skeptical Customer.")
Other requests.  (We had one request for a dinosaur with top hat and a monocle.)
For the best selection, schedule office hours with us in advance to occur on the same day & time each month.
But we understand you're in aviation, so the best laid plans, well, you know how it goes.