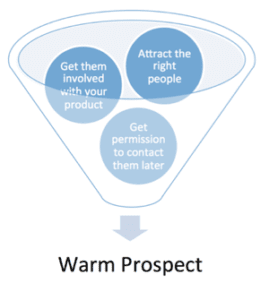 Time is of the essence when it comes to following up after a trade show.
You need to capitalize on the enthusiasm generated by great conversations you had at your booth or over coffee.
And yet, you've been out of the office for most of a week, work has piled up, your team and existing customers have been waiting for your return, and your family hasn't seen enough of you lately. Carving out more time is simply not an option.
All those prospects that enthusiastically said "I'll call you when I get back to the office, let's work something out." Are equally overwhelmed with tasks when they got back to the office.
Some aviation execs simply wait for the phone to ring.
Smart aviation execs use ABCI to automate their trade show follow up campaigns.
But, it can be a lot of work to come up with a great list, offer and presentation. And it's a hassle to get them printed and sent. So why not have it done for you by experts?
Pre-Show Planning. We'll help you define and measure a reasonable objective for the trade show, including a compelling offer to drive people to connect with you at the show.

Create invitations – printed postcards as well as attractive email and social media posts.

Press Release – Most shows solicit press releases from exhibitors. This is a great time to do a product announcement, introduce a new team member, or highlight another company newsworthy event.

Post Show Follow Up – We will create a 90-day follow up schedule for you

A series of 3-6 emails and postal mails you can send to your new connections.

Follow up advertisements for your social media, newsletters, emails and other venues

Assistance with follow up call outlines/scripts to move your new contacts through your sales process.

Mystery calling and/or role playing with your salespeople to help them optimize their performance.

Your CRM or ours? We'll work with Infusionsoft, Active Campaign, SalesForce, and many other popular CRMs. Or we'll provide a simple CRM setup to power this campaign.

Custom photography, video, printing and postage and other services available for an additional fee.