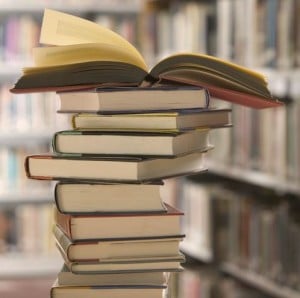 Many of us dream of writing the Great American Novel someday.
When we have time.
Yeah, right!
But seriously, writing a book is an excellent way to promote your business and get new clients, and it's actually easier than you think.
Being the "person who wrote the book" on a particular topic can be an enormous competitive advantage.  Whether your topic is aviation insurance, aircraft safety, or flight department accounting, you could be known as an authority simply by sharing information about your profession that seems pretty simple to you but could be of great value to people who need your product or service.
Books have an appeal and credibility that comes from centuries of tradition.  We are all trained from birth to respect books and authors. Books, especially physical, beautifully printed, well-crafted books have a certain cachet that no amount of online content can match.
Here are ways you can use a book:
As a client gift to assist with your loyalty and referral campaigns
To differentiate between your company and your competitors.
To generate referrals
As a separate revenue stream
To acquire media coverage
As an "expensive business card" for networking contacts that want to know more about what you do
To build brand recognition and brand equity
To acquire speaking engagements
To generate leads from Amazon, Barnes & Noble and other sources that you may not have considered!
You can create a very nicely printed book, less expensively than you might think, and also have your book available as an ebook available on the popular Kindle, iPad and Nook formats.
We create books for many of our clients as a byproduct of ghostwriting articles for their blog.   It's a great way to leverage your investment in professionally written articles.  Here's how we could produce a high-quality, highly-readable book in a year and three months:
We plan the book outline
We ghostwrite one article per week for a year (52 total articles)
We arrange for (and often ghostwrite) an expert or celebrity to write an introduction
We have an artist create the cover
We obtain Library of Congress and ISBN numbers
We arrange for printing using a Print on Demand provider (this could be hardback, leather-bound, paperback, trade publication, or any number of options)
We arrange distribution for the book (paper, ebook or both) through Amazon.com
Realistically, you may not make the New York Times Bestseller List for a specialty book in the aviation field, but you could acquire serious credibility within your community of prospective buyers, which is better than fame and fortune, anyway.
Nobody will know that you used a ghostwriter.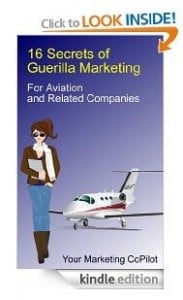 Note – if you're already a client of our TurboProp or BusinessJet service levels, it's pretty simple to add a book as a deliverable and will take very little additional time and effort on your part.  If you're not a consulting client, this is another good reason to become one!
Another Note – as an experiment, we published our latest book using the Kindle Direct Publishing as an ebook only.  (If you're an Amazon Prime member, you can borrow it for free for a limited time.)
As always, we'll keep you posted on the results of this experiment.document.currentScript.parentNode.insertBefore(s, document.currentScript);.