"Marketing in aviation is almost as much fun as flying."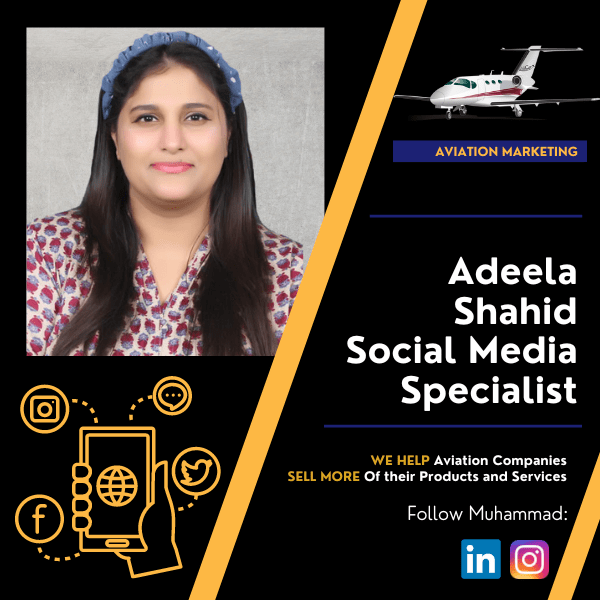 Building engagement through various social media platforms, Adeela is our Community Building expert. While pursuing a degree in Aviation Management, Adeela learned about aviation marketing. She enjoyed these courses and pursued additional training online. She is adept at navigating various social media platforms including Facebook, Instagram, and LinkedIn, using her own profiles for experimenting and learning.
Adeela interned in the marketing department at Allama Iqbal International Airport. Her favorite pastime was watching the planes take-off and land from her office window.
She loves aviation because of its association with travel. She dreams of visiting faraway places in the future including South Korea (she is a K-drama fan!).
She is a conversation starter and makes places livelier by engaging others around her. Naturally, as a foodie, she enjoys talking about foods from around the world.
Her grandfather was a writer, lawyer, and women's right activist who showcased social issues in his theater dramas. Based on stories she has heard from her family, she wishes she could have met him at least once. It sounds like they might have a lot in common.
If you need someone to help build your social engagement with your customers, get in touch today.
Contacts:
LinkedIn – https://www.linkedin.com/in/adeela-shahid-8661b6204/
Instagram – https://www.instagram.com/aviationdigitalmarketer09/
Birthday: February 23rd