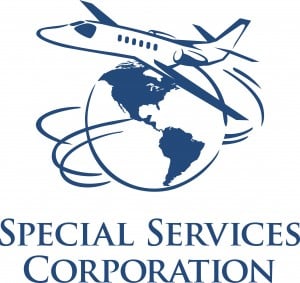 Greenville, SC
SSC recognizes that many businesspeople, especially in the Southeastern United States, have been working a lot more hours and harder than they need to.  SSC has launched a campaign to make their jobs easier and their work more effective.
Business executives, sales representatives, and service personnel have been spending hours (or days, or even weeks over the course of a year) in security lines and departure lounges.   Or they spend those long hours in automobiles and other types of transportation.
Personnel that need to carry tools and equipment also have difficulty getting their equipment through security screenings and often experience delays and logistics problems.
Other professionals struggle with the limited effectiveness of video teleconferences and phone calls.   There is still something special (and much more effective) about shaking your prospective clients' hand, sitting down across the table from them, and literally "seeing eye to eye."
SSC has developed a complimentary ebook titled "Three Reasons to Use Private Aviation as Your Competitive Advantage."   The ebook is available for download from their website, www.FlySSC.com/freebook.   They have also refreshed their website, blog, and social media profiles to represent this focus on getting people where they need to go quickly, conveniently and affordably.
The services offered by SSC liberate their clients from the time and frustration encountered when using other means of travel, while providing cost-effective transportation solutions that meet their needs.
SSC client David Evette  of Quality Business Solutions (Traveler's Rest, South Carolina)  puts it this way:   "Their staff goes out of their way to accommodate our needs; and even when we have requirements that I would think would be a burden, they assure us that it's not problem. I've been doing business long enough that I really value being able to get home at night. I am also looking forward to more opportunities to use their charter services for personal reasons. They have different aircraft available so they can adjust the cost based on the number of people, the destination and the purpose of the trip."
Besides charter service, SSC also offers aircraft management services to make aircraft ownership more affordable and convenient; aircraft maintenance services that keep private planes safe and efficient; aircraft parts, and sales and acquisition services for clients.   They provide supplemental lift for companies that already have flight departments, and meet the needs of companies and individuals who are going places.
Visit the SSC website or connect on social media for more details.
About SSC
SSC emphasizes the "special" nature of each client and each situation.  The team of aircraft specialists, pilots and service personnel create a custom aircraft needs analysis and a custom plan that meets the transportation needs, preferences and budget of each client.
SSC began in 1958 as Liberty Life Insurance Company purchased a twin Beech-18. Liberty Life Insurance had discovered that private aviation was an effective business tool, and offered that advantage to other businesses as Special Services Corporation.  They have operated as from their base at the north ramp of the Greenville Downtown Airport (GMU) as the longest-operating tenant at that airport.
They have added aircraft, services and technology over the years to meet the evolving needs of their clientele.
High-resolution images and interviews are available on request.
}.