For the record, I'm not a fan of pumpkin spice anything.
Okay, you could talk me into a cookie.  But not air fresheners, candles, tires, sprockets, or airplane interiors.
And for God's sake, not coffee.  Please leave my coffee alone.
Thank you!
But, I DO love this time of year, for three reasons:
We live in the Rockies, so the leaves are gorgeous.
NBAA is in Las Vegas this year!
And I do like seeing the Trick-or-Treaters at Halloween.
And some of the candy is chocolate.  👻 🍫
In the following eight-minute video, we outline our plans for the month!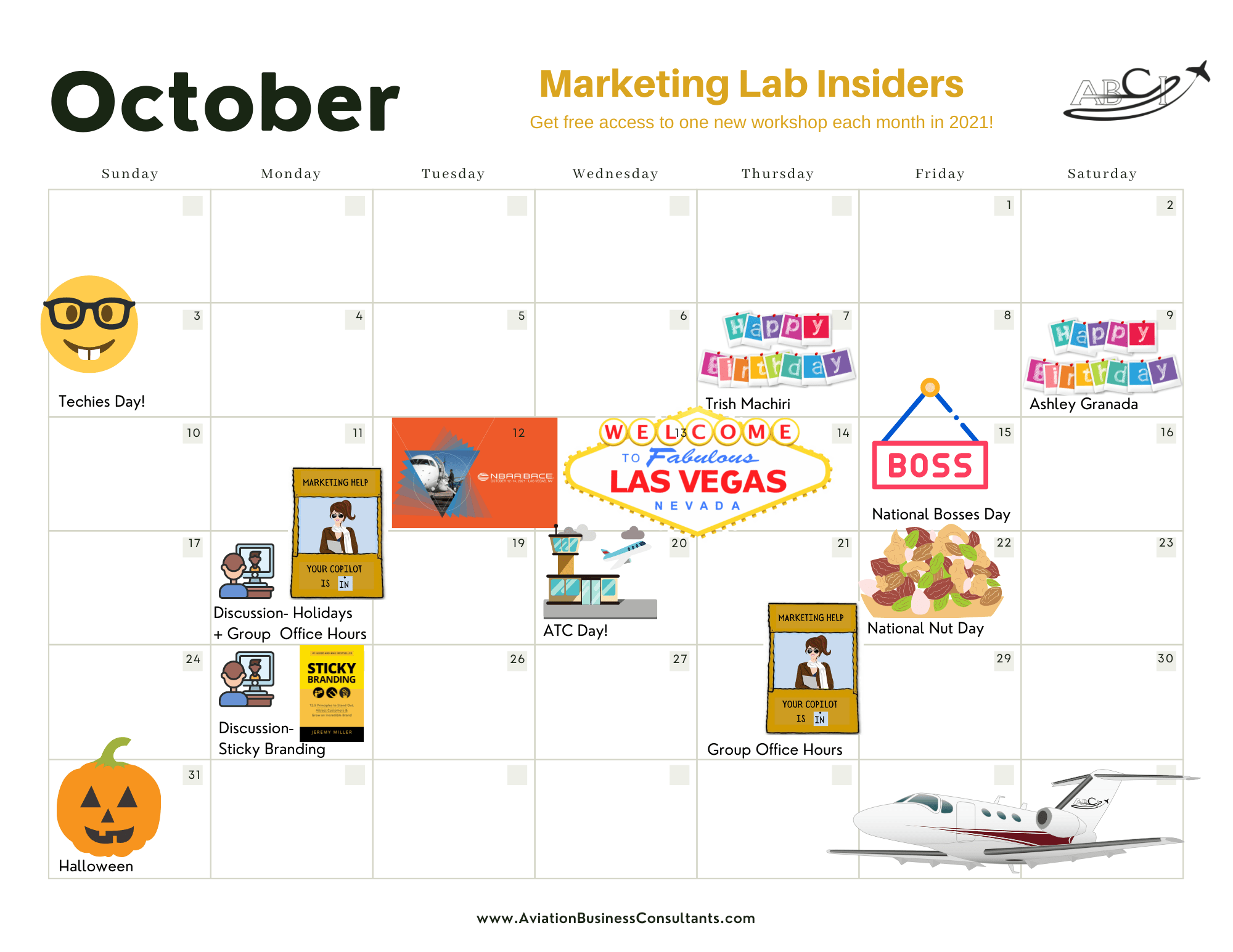 Click here to download the calendar for the month. 
Click here to make an appointment for a free consultation at NBAA!