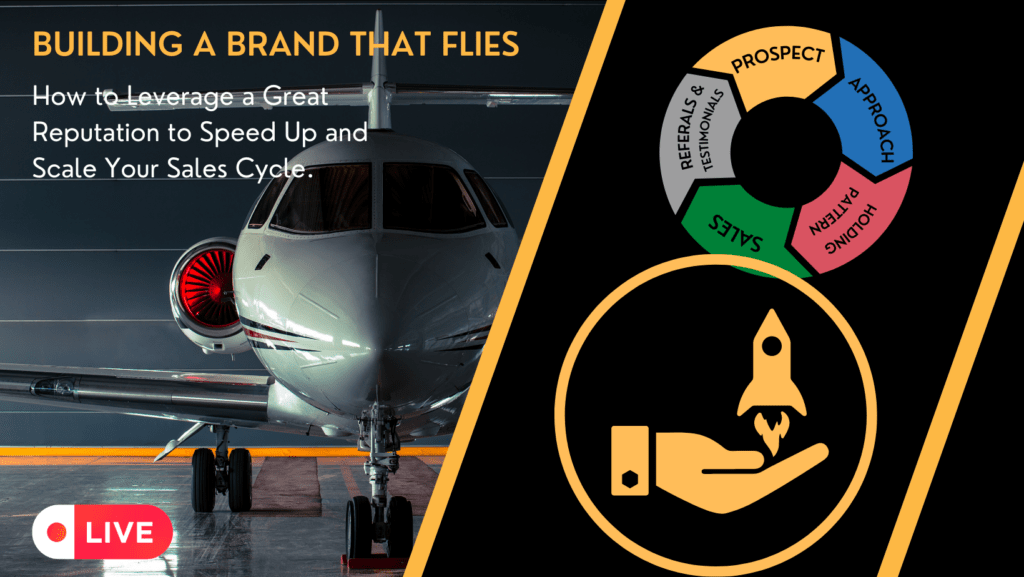 Looking to take your aviation brand to new heights?
Join us for a one-hour workshop on Building an Aviation Brand that Flies!
Designed for sales and marketing professionals in the aviation industry, this workshop will provide you with valuable insights and strategies for building a strong and effective brand that resonates with your target audience.
Using the principles of Donald Miller's best-selling book, Building a Story Brand, we'll guide you through the process of creating a clear and compelling brand story that connects with your customers and sets you apart from the competition.
Aviation brands are used for
Companies
Products
Services
Even  ideas and concepts!
We'll cover everything from understanding your target audience and developing a brand strategy, to creating a compelling visual identity and communicating your brand across multiple channels.
Plus, you'll learn how to measure your brand's success and make data-driven decisions to keep your brand flying high.
This workshop is perfect for anyone looking to build or improve their aviation brand, whether you're a small business owner, marketing professional, or part of a larger organization.
So, if you're ready to take your aviation brand to new heights, join us for this live Zoom workshop.
Register today to secure your spot and take the first step towards building a brand that soars above the rest.
Complete this form to get the 11-page printable workbook.
Use it to follow along with this video and elevate your brand!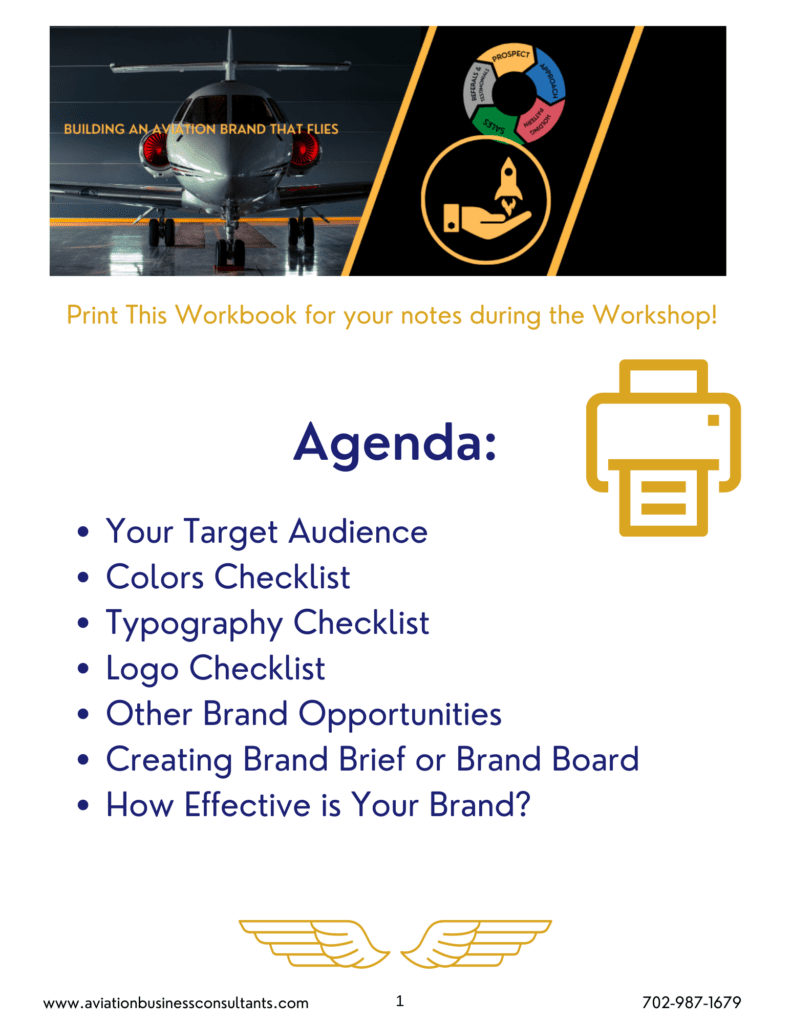 Podcast: Play in new window | Download
Subscribe: Google Podcasts | Spotify | Amazon Music | RSS