Great Aviation Brands Are More Than Just Stylish Logos.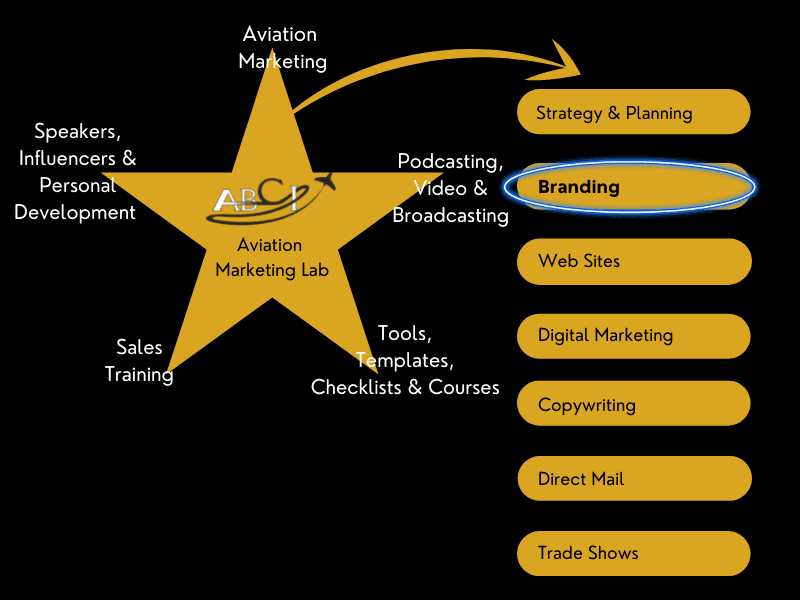 Great Aviation Branding is About A Lot More Than Just Logos, Colors and Fonts!
In one of our podcast episodes, we play a little game.
If you take your web site and that of your primary competitor, what would happen if you switched out the logos, colors and fonts; but left the content the same?
Would your best clients even notice?
In many cases with aviation companies, they have not made an effort to set themselves apart in any meaningful way.
A great brand (even a new brand!) has stories to tell.
A distinctive mission and vision
A unique origin story
Interesting team member stories
Customer success stories
The visual colors, fonts, and logo are simply shorthand for the stories the evolve around the brand, that you use in every interaction for digital marketing, direct mail, trade show marketing campaigns and any other interactions with clients to build brand equity and reinforce your identity.
"Your brand is what other people say when you're out of the room."

Jeff Bezos
Well, if that's true, (and we think it is!) we'd better make the best impression we can while they're still IN the room!