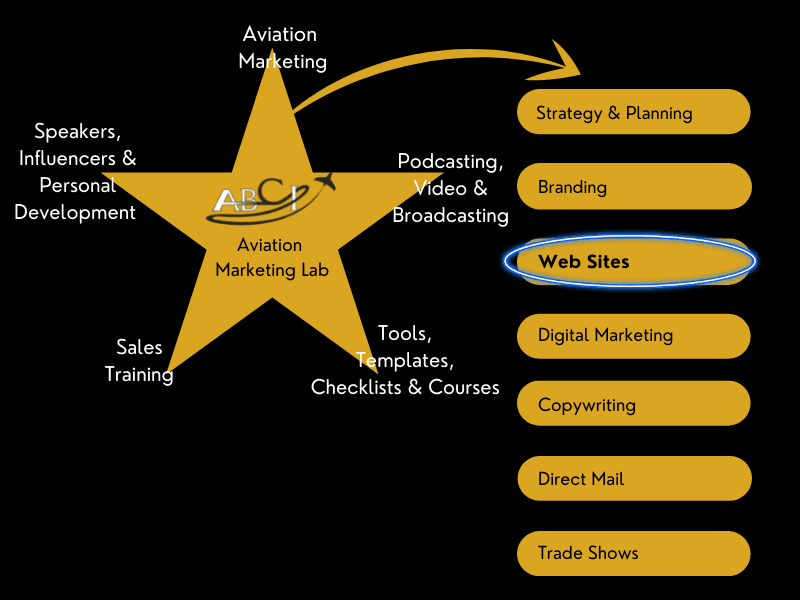 Let's Talk About
Information architecture (that follows your sales process)
Site Design
Graphics
Content Development
Search Engine Optimization
Hosting & Security
24 hour Hour Downtime Response
Ongoing Development & Improvement
The Best Aviation Web Sites Have a Few Things In Common:
Aviation web sites can be beautiful and elaborate.
They can be bare-bones and functional.
But what do they have in common?
They're designed from the user's point of view.
They are NOT a reflection of your corporate org chart.
Any successful aviation websites must meet three criteria:
They get attention
They inspire confidence in your company, product or service
The inspire action (usually the next step in the sales process)
When we start working with an aviation business client's web site, we start with a 31-point analysis to see what's currently working, what's not, and what we recommend changing.
We share our findings and discuss our recommendations.
If we agree, we create a new web site that includes the best elements of your old one, and incorporate what we've learned to make it work to achieve your sales and marketing goals better.