Seattle, WA
Aviation Business Consultants International (ABCI)  today announced the launch of a new, redesigned website for client Great Circle Aircraft.
Key features of the site include an updated design, better indexing and  search engine visibility for aircraft under contract, a cleaner interface, and a blog.
"We strongly believe that representing our clients' interests in the sale of aircraft includes using the latest and best marketing tools. And we've found ABCI to be an ideal partner to provide these marketing services." said Gene Clow, Owner, Great Circle Aircraft.
"We enjoy working with smart, forward-thinking clients that care deeply about their customers' experiences." said Paula Williams of ABCI.  "Gene has been a fantastic client and partner in developing these materials."
The site's refreshed and simplified look, combined with enhanced content, improved search functionality, and optimization for mobile devices allows consumers to better interact with Great Circle Aircraft.
Visit the new site at http://www.GcAircraft.com
About Great Circle Aircraft

Great Circle Aircraft offers professional aircraft sales and acquisition services personally overseen by Gene Clow.
Great Circle Aircraft offers professional aircraft sales and acquisition services personally overseen by Gene Clow.
Prior to founding Great Circle Aircraft in 2009, Gene Clow was a Sales Director with TAG Aviation for 9 years. Throughout his career of more than 35 years; he was employed by Hawker/Beechcraft as Regional Sales Manager, FlightSafety International as Regional Sales Manager – promoted to Assistant Sales Director and finally Learning Center Manager – Seattle, Renton Aviation and Willard Flying Service as Aircraft Sales Manager, Cessna Aircraft Distributor as District Sales Manager.
While in the office on May 25, 2004 he realized that he had been a part of General/Corporate Aviation for 30 years. With a desire to "give back" something to the industry he began investigating which organization he would volunteer with that would encourage young people to become aircraft mechanics. Realizing that a shortage of mechanics will occur before the often talked of looming pilot shortage.   After several hours of exploration he learned that of the alphabet organizations (such as: NATA, PAMA, NBAA etc) not a single one had nor were interested in promoting a future of becoming an aircraft mechanic.
The reality is – the most expensive aircraft that you will ever own is the one you can't fly.
In late 2004, the NBAA asked if he would be interested in refounding the defunct Pacific Northwest Business Aircraft Association (PNBAA).   He is the Co-Founder of the current PNBAA, which has become a very successful organization for the local business aviation community. The National Business Aviation Association (NBAA) recognized his dedication to starting the PNBAA with the Silk Scarf Award presented September 2008.
Prior to these activities he flew Chinook Helicopters for the US Army, then worked Line Service at Western Skyways – Troutdale, OR while finishing his degree in Business Administration/Accounting at Portland State University.
Today, for leisure time activities he enjoys; motorcycle trips on his Harley Davidson Ultra Limited, scuba diving (in warm water, which precludes Seattle diving,) fly fishing in his favorite haunts of Madison River in MT, the Lochsa Clearwater Rivers in ID, the Yakima River and Snoqualmie River in Washington. Of course, he also enjoys travel and flying.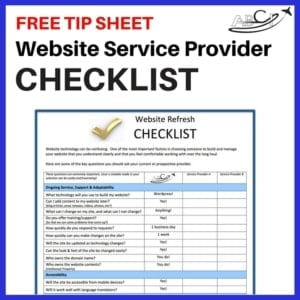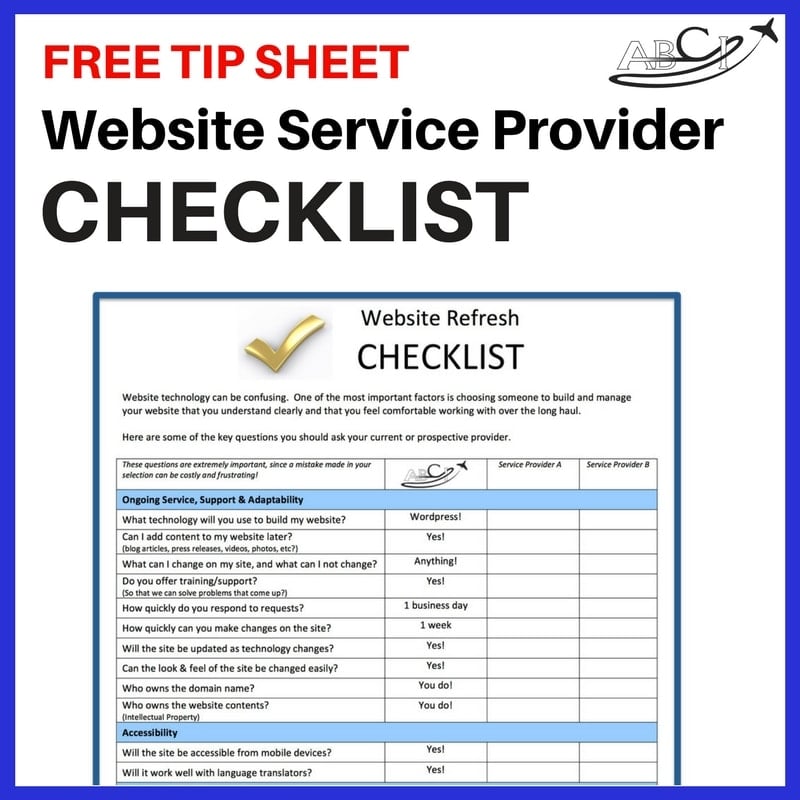 Want to evaluate your own website and/or service provider?
Aviation Website Refresh Service
Other articles about Aviation Web Design:
ABCI Responsive Web Design Process
Aviation Website Not Attracting Customers
The Best Aviation Websites for Marketing
How to Get Attention on the Web
Aviation Website Design – What Works?
Three Aviation Website Design Mistakes that Cost You Sales
What Do You Think of the Free or Cheap Website Builders like Weebly, Wix, 1and1MyWebsite, and others?