Some people always seems to know the best way to accomplish something using the Internet.  They know how to set up an event in Facebook. They're the ones you call in a panic when you're in a video teleconference and things go haywire.  They are up on the latest news about your industry because of things called Google Alerts and RSS Feeds.  They can get the CEO's latest keynote address published on YouTube.   And they do all of these things faster and more easily than any of their colleagues. Brian Halligan and Dharmesh Shah have a term for these folks, coined in their book Inbound Marketing. They call these people "Digital Citizens."
Salespeople used to be hired based on their communication skills (as we determined from interviews and phone calls) and on the size of their Rolodex- how many decisionmakers in the industry they had access to.
Now, it's equally important to hire based on modern communication skills (which includes videoteleconferencing, tweeting, and a dozen other things we didn't care about five years ago) and the size of their following and influence on the Web.
The four factors that Halligan and Shah include in their list of New Hire Requirements for everyone (leadership positions, sales, marketing, and even customer service) are some degree of each of these qualities:
Digital Citizens
Google your prospective new hire. Digital Citizens usually have an up-to-date profile in two or more media (LinkedIn, Facebook, Twitter, Del.ici.ous, Google Plus) and include some industry-related articles, videos or posts in each.
Analytical Chops
Ask your prospective new hire to bring his favorite spreadsheet and explain some counter-intuitive insight that came from analysis of data. This type of person may have bumper sticker on his car that says "In God we Trust, all Others Bring Data."
Web Reach
People that are influential on the web with your prospective customer demographics bring much more than their personal skills to the job. They bring new credibility and reach. Benet Wilson recently changed jobs from Aviation Week to join AOPA's team recently – we think AOPA got a huge bargain, because Wilson has a huge (in aviation industry terms) following on the web. She has 514 Facebook friends, her Twitter account @AvQueenBenet has 6123 followers, and her blog www.AviationQueen.com is a favorite with aviation news junkies. AOPA's marketing now gets to benefit from the people that take Wilson's expertise into account when making a decision or purchase.
Content Creators
Some people can write an effective article about your product or service and post it to a LinkedIn group. Others can easily create a screen-captured demonstration of your software and post it to YouTube. Still others may capture a trade show event with a digital camera and post it on your company blog. Each of these people is creating a valuable, lasting asset for your company's marketing efforts. Whether these  person are actually in the marketing department, or whether it's the guy that does your taxes and shoots video as a hobby – this is a skill that should be sought out and rewarded.
Calculating, Rewarding and Encouraging Digital Citizenship
You can estimate the "digital citizenship" of your company by evaluating the reach of your leadership, sales, marketing and customer service personnel.   Assuming that each of the following people publishes industry-specific information or does active networking in the industry at least occasionally, here's an example:
| | | | | |
| --- | --- | --- | --- | --- |
| | LinkedIn Followers | Twitter Followers | Facebook Friends | Blog Subscribers |
| Jane, CEO | 134 | 0 | 10 | 0 |
| Joe, CMO | 65 | 0 | 35 | 0 |
| Marvin, PR | 500+ | 293 | 453 | 15 |
| Linda, Marketing | 500+ | 695 | 298 | 200 |
| Totals |                           1199 | 988 | 796 | 215 |
 Total "Digital Citizenship Score" for the company – 3198
Our example company is doing well for a small firm- having a total "Digital Citizenship" score of more than 1000 means that you have the potential to use new media in your marketing. Companies like Zappos and Amazon (or NBAA or Cutter Aviation, to use aviation examples) probably have numbers in the millions.
Hiring people who are Digital Citizens, or encouraging your current staff to cultivate the traits listed above, is a great way to position your company to communicate as consumers increasingly expect.
One way to effectively raise your company's digital citizenship – enroll in our aviation marketing Master Class. Up to three people in your organization can receive their own copies, usernames and passwords based on one subscription. The Marketing Master Class includes subjects such as Facebook, LinkedIn, blogs and other topics vital to Digital Citizens.
You don't have to a computer nerd or to have a degree in computer technology or statistics. The course was designed by and for aviation professionals.  Most of us are over forty years old. We didn't grow up with this stuff.   We speak plain English. (Okay, American English, for those of our friends in the UK and Australia who would argue that point.)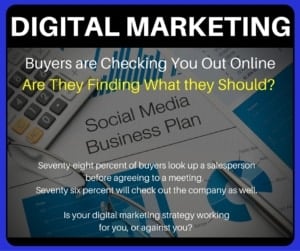 Did you know . . .ABCI offers Digital Marketing for Aviation companies?
Other Digital Marketing Topics
Aviation Digital Marketing Glossary
Aviation Digital Marketing – Please Enjoy Responsibly!
6 Prospecting Methods Using Aviation Digital Marketing
The Digital Citizen – Why You Should Hire One (Or Be One!)
A Quick Tip for Getting More Online Reviews!
#FollowFriday – Aviation Inbound Marketing & Sketchy Prospects
Hashtag Marketing in Aviation Industry
.