You have a list of prospects from an aviation inbound marketing activity that's missing some important bits, preventing you from doing the most effective marketing activities -so how do you go about filling in the details?
Aviation inbound marketing
is very smart.  It's a great way to attract potential customers to you, rather than spending a lot of time and money "beating the bushes" for prospects.
Inbound marketing is essentially offering something of value – a tip sheet, a video, a high-value newsletter, or an ebook, for example, in exchange for contact information. Visitors to your website might need to fill out a form with their first name and email address, for example, to sign up for something valuable that's relevant to your topic.
The problem is, you now have a list of prospects that is somewhat sketchy.  First name and email may  not tell you much about who this person is, where he or she works, what position he or she holds, and what interests they might have.
In this video we use Google, Facebook and LinkedIn to fill in the details on a sketchy prospect, and share some statistics about why this is important.
If you can find complete information, you can do a multimedia campaign including
direct mail
, phone calls, and more advanced social media outreach.
It can be the difference between a .001% and 2% success rate!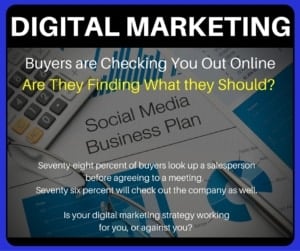 Did you know . . .ABCI offers Digital Marketing for Aviation companies?
Other Digital Marketing Topics
Aviation Digital Marketing Glossary
Aviation Digital Marketing – Please Enjoy Responsibly!
6 Prospecting Methods Using Aviation Digital Marketing
The Digital Citizen – Why You Should Hire One (Or Be One!)
A Quick Tip for Getting More Online Reviews!
#FollowFriday – Aviation Inbound Marketing & Sketchy Prospects
Hashtag Marketing in Aviation Industry
Podcast: Play in new window | Download
Subscribe: Google Podcasts | Spotify | Amazon Music | RSS