Why Should You Be In Our Marketing Lab?
We'll be detailing ten of the reasons over the next few weeks, while you can still get in at 2021 prices!
The cost of labor, software postage and even coffee ☕️ (is nothing sacred?) has gone up substantially, so we'll have to raise our rates by at least 30% in 2022.  But, if you get in before the end of the year, we guarantee your rates for at least two years.  This could save you thousands of dollars in a profitable, long-term relationship!
We're doing this Letterman Style, from 10 to 1!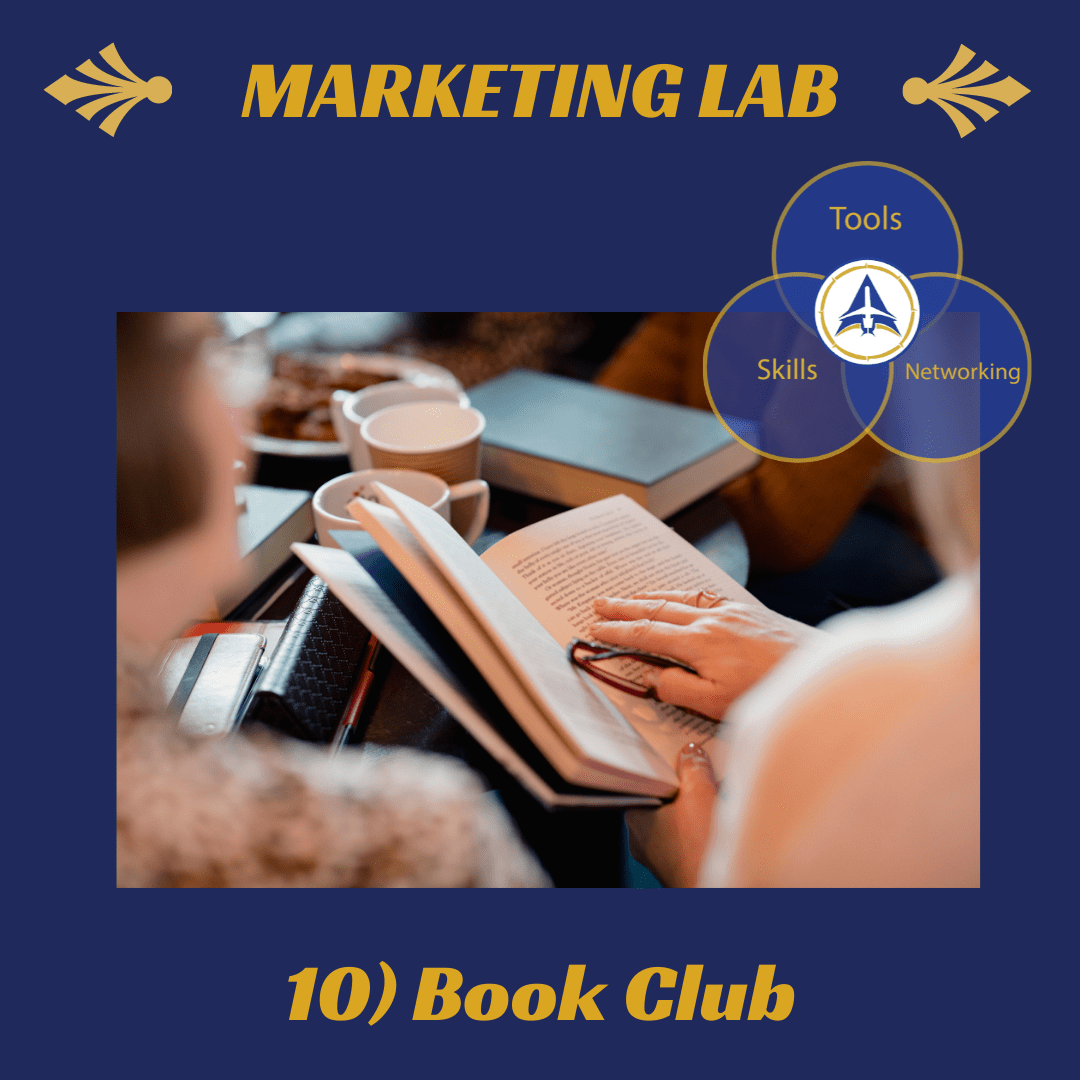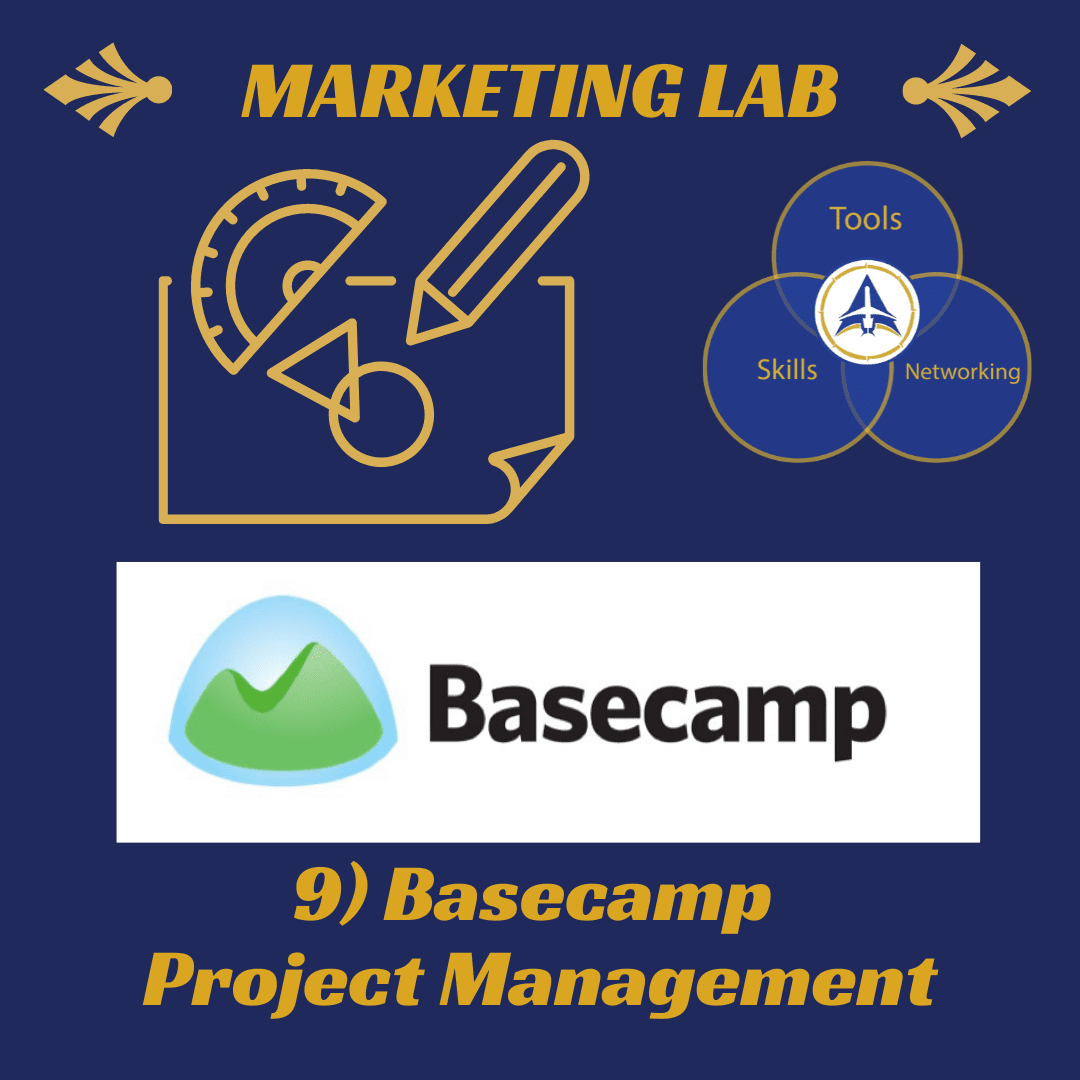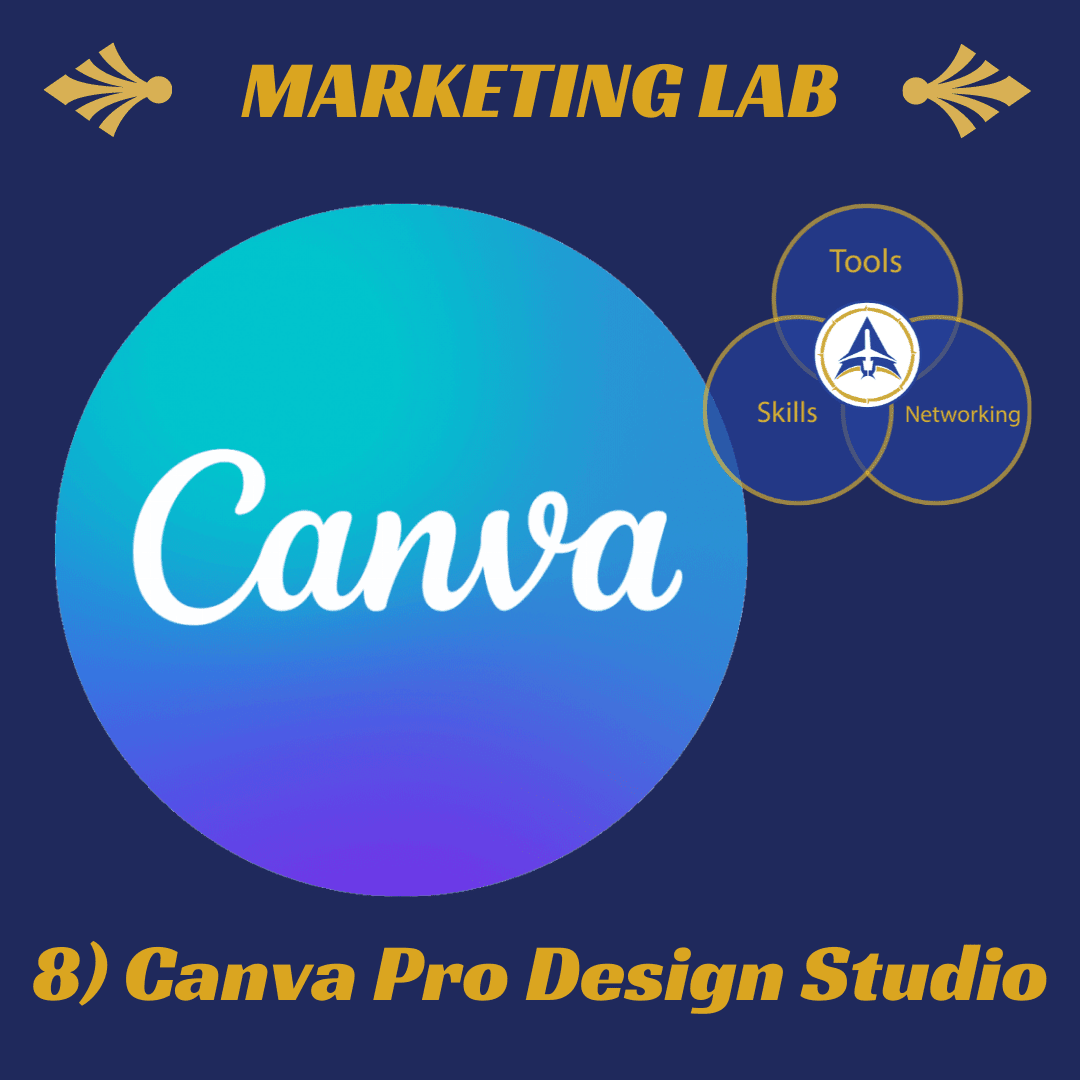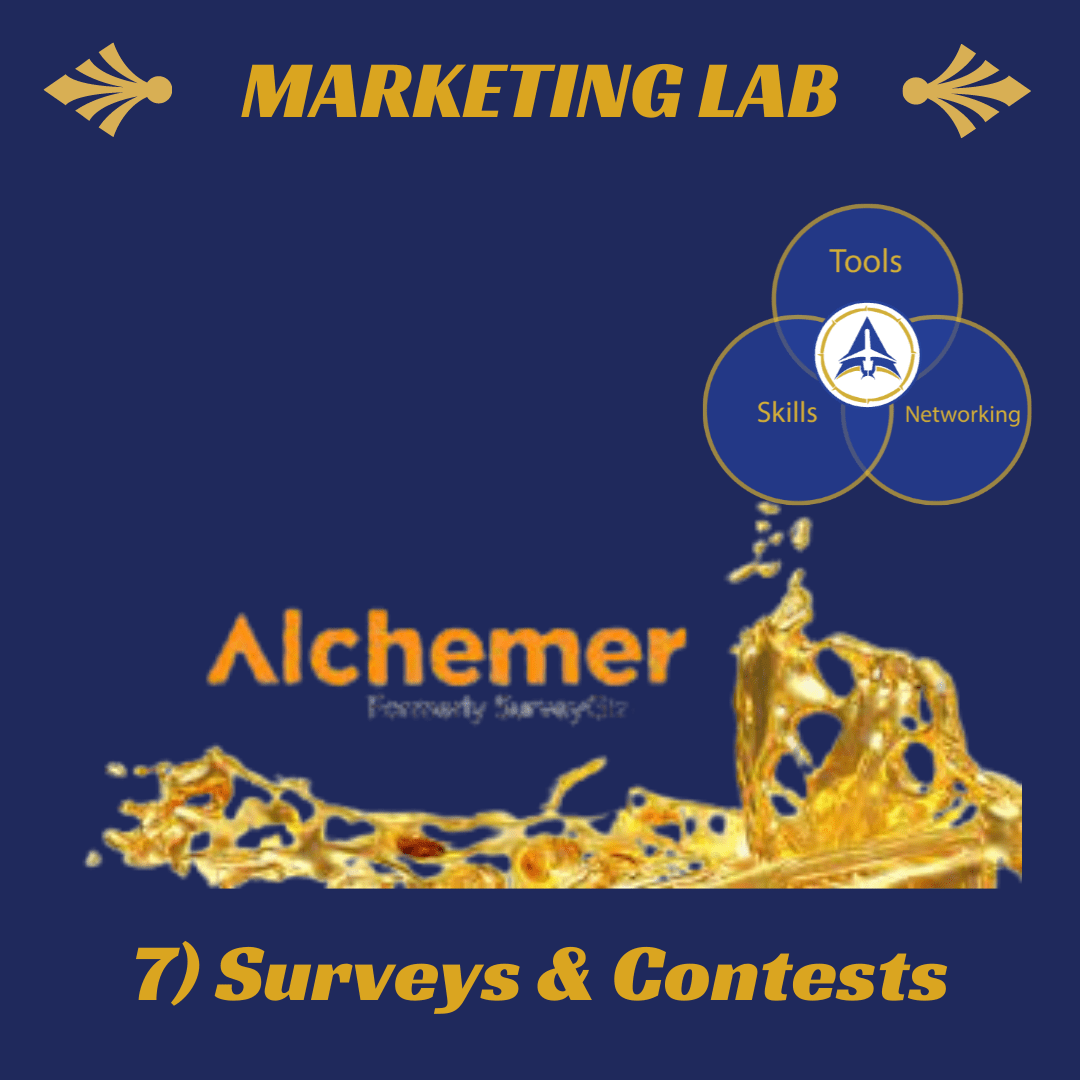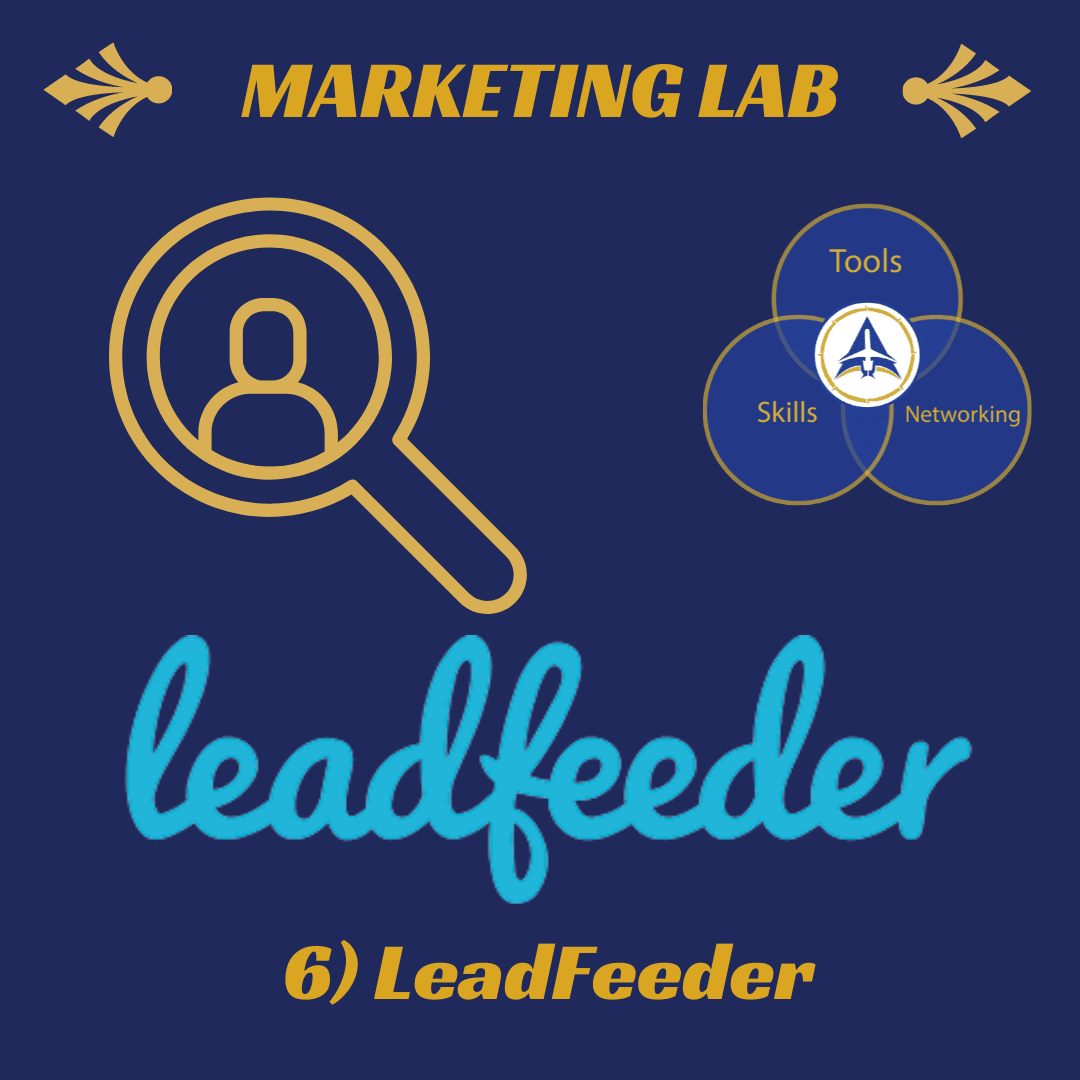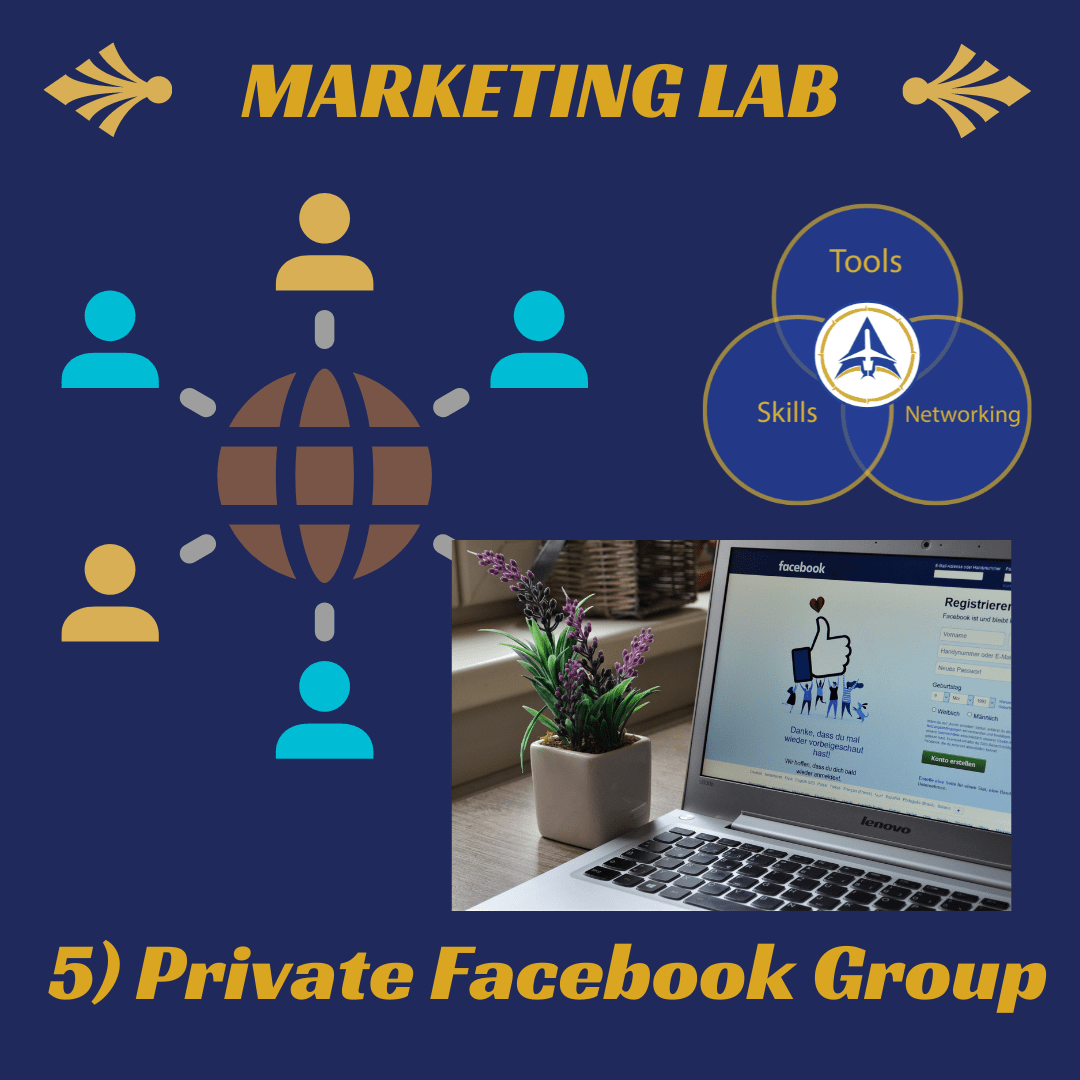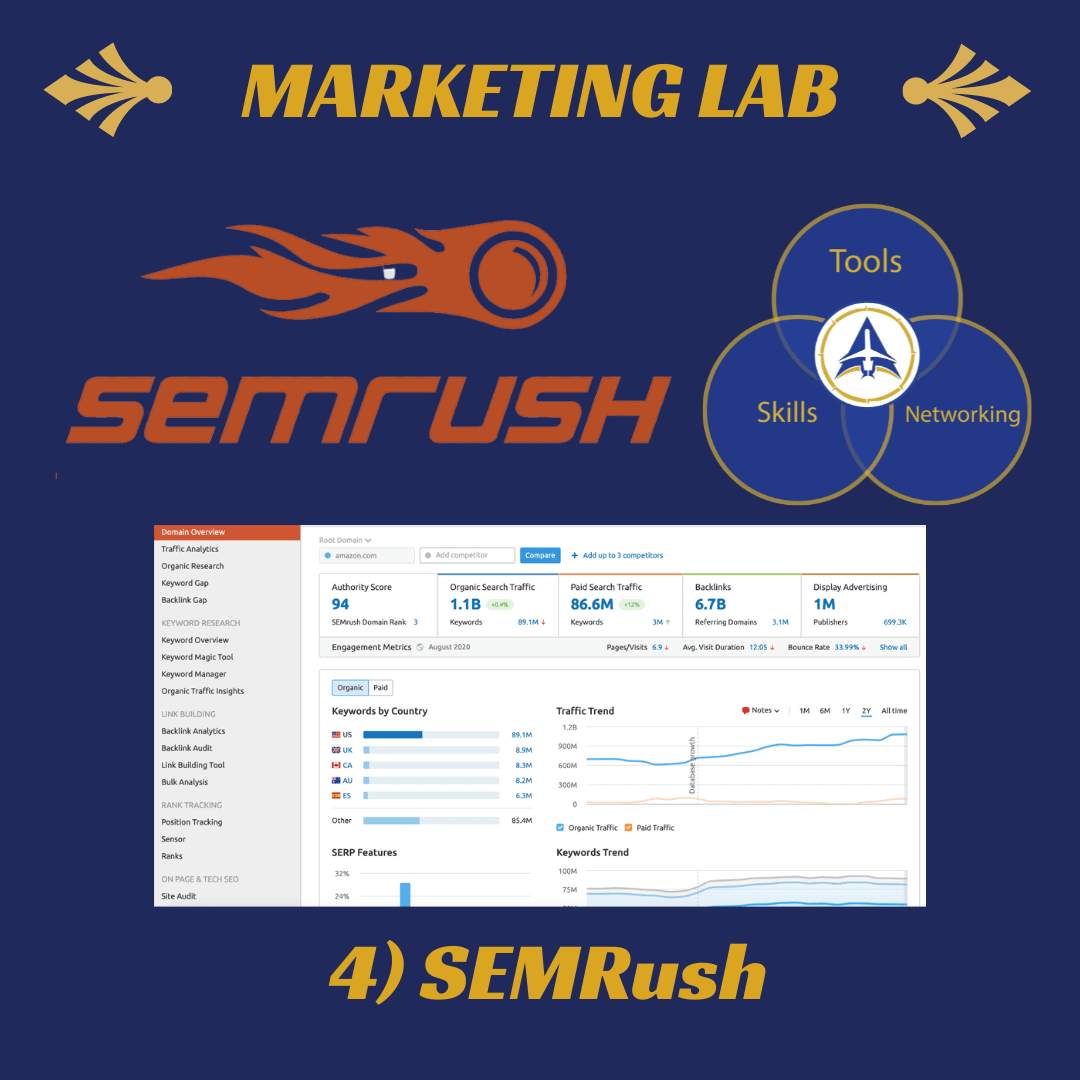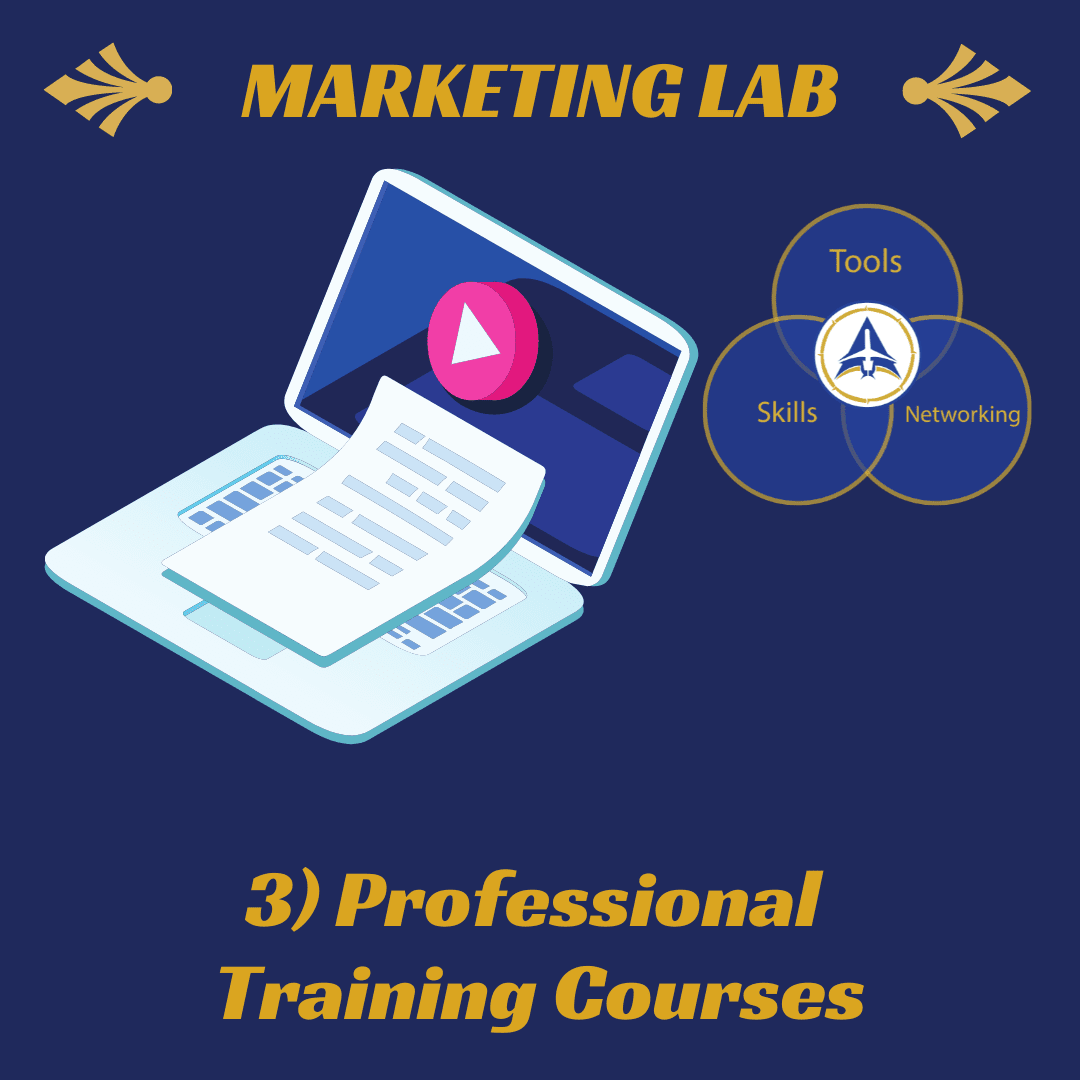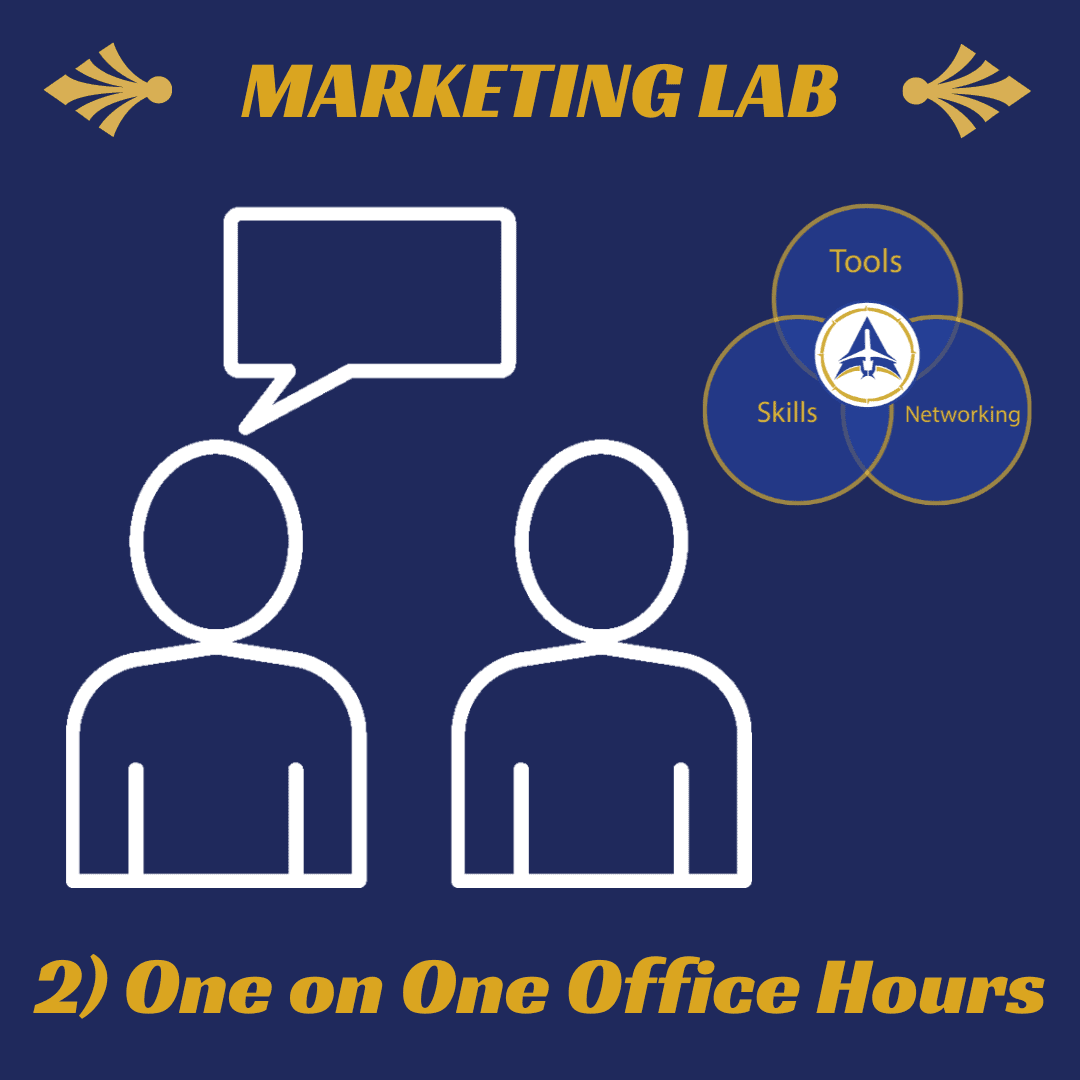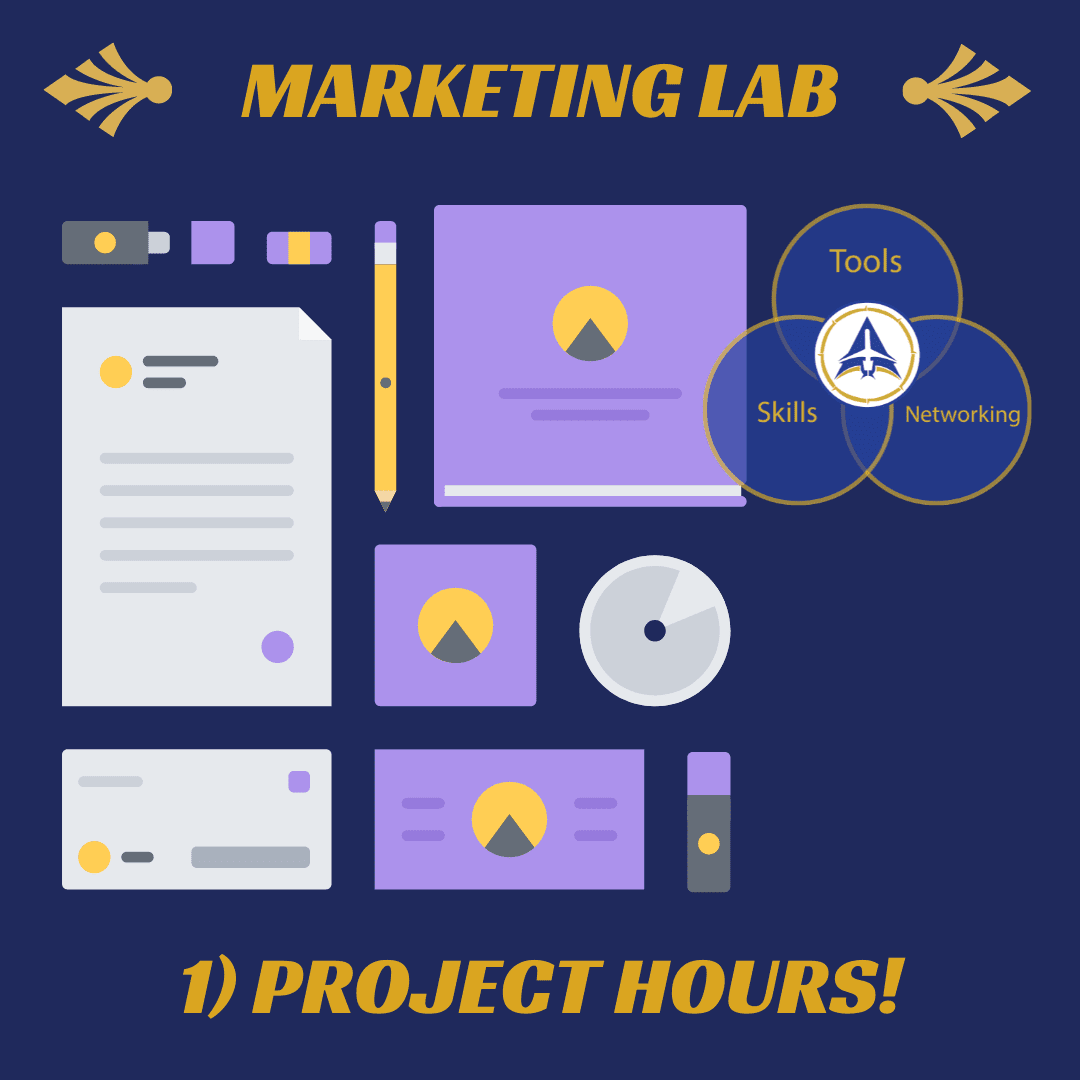 Reason #10 – Our Book Club!
Our Sales and Marketing Book Club is part of our Marketing Lab.
We read one popular aviation, business, sales or marketing book per month and discuss how it applies to our work in the real world.  Our Insiders get real, physical books sent to you in the mail at the beginning of each month. (Our international members can receive Kindle or Audible books electronically.)
Topics include the aviation industry, business, sales, and marketing.
All Insiders are welcome to join us for our Book Club Discussion. (And we also have discussions on other topics besides books – there is some talk about including podcasts next year!)
Of course, anyone can buy the books, follow along, and participate in our discussions on social media.
The more we all learn, the better off we all are!
Don't have time to read the books? Fine! This isn't fifth grade where you have to turn in book reports! 😱
We are all grown up professionals who share ideas and benefit from learning new ideas and each other's experiences.
Participate (or at least listen to) the discussion anyway, and learn what other aviation industry professionals  found relevant!
Reason #9 to Join the Marketing Lab – Basecamp Project Management
What is the number one reason that sales & marketing campaigns fail?
This is true in all industries, not just aviation!
The number one reason sales and marketing campaigns fail is
Not that your logo is the wrong color.
Not that you used postcards rather than folded mailers.
Not that you targeted a 30-mile rather than a 25-mile radius for your Facebook event ad.
Not that your ad wasn't clever.
Not that your offer wasn't attractive.
Not that your price was too high.
(Although, weirdly, those are often the things that get blamed! )
The number one reason marketing campaigns fail, is failure to execute. 
It takes many small tasks and details to get a marketing campaign launched.  And aviation companies are busy!  So, it's not surprising that often they fail to execute a marketing campaign, or drop an important step or task that reduces the effectiveness of your campaigns.
For that reason, we include Basecamp Project Management software with most levels of our Marketing Lab.
What people say about Basecamp:
"We can see exactly what needs to be done and when. We're much more efficient."

-Tina Lannin, 121 Captions
"We've had less confusion with task responsibilities and deadlines, which has increased productivity and efficiency."

-Dale Lavine, NASA
"Accountability for tasks. No more 'I thought so and so was responsible for that.'"

-George Groves, Piehole.TV
"We are all collaborating more on feedback, it helps to show accountability as well."

-Samantha Silberberg, Quartz
"We don't need to spend as much time in meetings now that we use Basecamp."

-Brad Vandiviere, Faith Chapel Billings
"Transparency and communication has increased."

-Joey Rosenberg, Women Who Code
"Time management and productivity. Makes my job easier rather than having to constantly ask for progress updates."

-Kyle Jernigan, Crossroads Church
"Greater collaboration and less Excel!"

-Spencer Stevenson, 3M
"Task completion! The lists and reminders help people remember what they said they were going to do and helps hold them accountable to the team."

-Scot Evans, University of Miami
Reason #8 to Join the Marketing Lab – Canva Pro + Aviation Marketing Templates
Want great-looking posts, brochures, short videos and presentations?
You can put an advertising agency on retainer.
You can pay a fancy schmancy graphic designer that wants to talk about "warmth"
You can ask you intern to do it (and have things look like you did!)
You can buy a Canva Pro membership for $119 a year
Or, you can join our Marketing Lab and get Canva Pro + professionally designed templates!
Why do we include Canva Pro?
Primarily, because it's a great collaboration tool. When we design a brochure or presentation for a client in Canva, we "hand you the keys" by giving you the software we used to create it.
That way you can make changes in the future without using Office Hours or Project Hours! Sometimes you just need to change a phone number or a price, and you certainly don't need a graphic artist to do THAT!
Four other reasons:
1- Tons of Awesome Features
Canva Pro has access to many great features to help you make your social posts stand out against your competitors.
Images 
In the free version of Canva, you'll have an image library that consists of more than 200,000 images for you to use. Whereas, in CanvaPro that number jumps from 200,000+ to over 60 million images, illustrations, & icons. With this amount of professional stock images at hand, you'll be sure to find the perfect image quickly.
Have an image or video of your own you'd like to use? No problem. Canva makes it easy for you to upload your image, logo, or video directly into Canva.
Fonts 
If you want to add words to your graphic, you'll have several fonts to choose from. When it comes to choosing a font, make sure it accurately represents your brand, and try not to use more than 2 font styles within a single graphic. Using multiple fonts in one graphic will cause the image to look less professional and unorganized.
And just like with images, if your brand has your own fonts you'd like to use that Canva doesn't offer, you can upload them for use as well.
Templates 
If you still feel as though you don't have the design skills to create a graphic from scratch or are short on time, templates are great to use! With an abundance of professional templates to choose from, you can quickly create professional-looking content in minutes! These templates come predesigned, but you can still make them your own by changing it to your brand colors, inserting your images, changing the fonts, resizing the text, adding your logo, etc.
Stickers & Animation 
Want to make your graphic move and come to life? Easy! With the free version, you can paste digital stickers to your graphic to make it move like a gif. CanvaPro, on the other hand, provides the ability to not only use stickers but also allows you to download your image with a swift animated motion.
Stickers and animations are a great way to catch your audience's attention. A little hint of movement can get people to stop scrolling for a few seconds to catch a glimpse of your post.
2 – Easy Resizing
Now that you understand different ways to create a visual graphic using Canva, what about optimizing it for each platform? It's important! One image size just simply won't work for every social media platform. It is crucial to resize your social media images if you want your graphic to be effective. Posting images or graphics in the incorrect size will look unprofessional, lack quality, and will get you no closer to reaching your social media marketing goals. No business wants that.
Canva understands each social media platform has its own preference for image size. That's why they've made it simple to resize your image with a click of a button with CanvaPro. The design tool has most social media platform image sizes already listed out, but there is also an option to customize dimensions if needed.
The bottom line is if you want your social media posts to do well, be sure to resize your graphic for the appropriate platform. It will also help your brand stay consistent as well as have a better chance at grabbing and keeping your audience's attention.
3 – Create a Brand Kit
When you create content for your brand, you'll want to stick with your brand's color scheme and fonts to keep a consistent theme. Staying consistent will allow your brand to appear reliable as well as professional. Using too many offset colors or fonts will cause your brand to become unrecognizable and will reflect poorly on your brand. Luckily, CanvaPro has made a way for businesses to easily stay on brand by creating a Brank Kit.
CanvaPro provides this wonderful feature so you can store all your brand's colors, fonts, and logos in one place. There will be no need to continuously upload your brand's assets each time. When you open up Canva to create a new graphic, your brand kit will be there.
4 – Stay Organized
When you are busy making exquisite graphics for your social media you'll want to keep them organized and stored in a safe place where you can easily access them. It can be so frustrating and time-consuming when you can't find something you know you saved. Save yourself the stress by creating design folders!
Running a few different campaigns on social? Create a folder for each one and store the graphics that go along with the campaign in the correct folder. Organizing the folders in a way that's best for your business will be sure to help you easily find your graphics when you go looking for them.
Reason #7 to Join the Marketing Lab – Alchemer Surveys and Contests
How do you get prospects involved with your product or service?
Surveys and contests can be used at several places in the sales process!
Give people a reason to respond to a postcard!
(Even if they're not ready to buy yet!)
Put your audience to work with a photo or story contest.
Build your list of interested prospects by giving them a reason to give you their contact information and give you permission to email or call them.
Start a deeper conversation about your topic.
Find out what customers REALLY want.
Get happy customers to provide testimonials and referrals.
Why do we include Alchemer in the Marketing Lab?
Surveys, contests, and other interactive activities are a great way to get prospects and customers to interact with your marketing, including:
Postcards
Trade Show Booths
Social Media
Emails
Name a sales interaction, you can probably enhance it with a survey or contest!
And we don't just provide the software, we set up, tweak and and administer your surveys for you.
We collaborate on the objectives and priorities, you test and approve your projects, and you get instant results and monthly reports.
What Can ABCI do with Alchemer?
Here are some of the ways we've helped our clients interact with their customers!
Product or service development surveys
What do customers really want?
Photo contests
Send a photo using our product or service, or at one of our locations to win a prize
Pre-Sales Appointment surveys
Pre-qualify prospects before they meet with a salesperson
Post-Sale or Annual Customer Satisfaction Surveys
"How did we do? What can we do better? And can we use your comments in our marketing materials?
Responses are sent instantly and kept in graphical reports for great decision-making!
Reason #6 –  LeadFeeder Premium
Why do we include LeadFeeder in the Marketing Lab?
Because marketing is only valuable if it results in sales.  And a LeadFeeder Premium account gets you one step closer to making that connection between marketing and sales.
Find ready-to-buy sales leads
The people who visit your website are much more likely to buy than someone who has never heard of you. Don't let those ready-to-buy leads escape.
Build better sales pitches
See what content prospects are interested in and use that information in your pitches. Anticipate their needs before you ever speak to them.
What Can You and ABCI do with LeadFeeder?
More software won't actually help you make more sales –  unless you are able to quickly install, configure, understand and use it correctly! It's part of our Onboarding process to work through this to make sure we get this up and working for you with a minimum of time and energy on your part!
We help you set up and configure LeadFeeder so you get notifications when customers or prospects you care about visit your web site.
We provide a login for you to access LeadFeeder directly to see your data and create custom reports.
We help you integrate LeadFeeder with your CRM or email system (such as MailChimp, SalesForce, HubSpot, Active Campaign, Pipedrive or many others) to beef up your sales processes without extra steps.
Use your Office Hours to build approach strategies for your LeadFeeder Leads!
Use our Prospecting Workshop for templates and suggestions for calls and emails based on LeadFeeder data.
Reason 5 –  Our Private Facebook Group and other Networking Opportunities!

Success in most industries, and especially in aviation, depends on WHO you know as much as WHAT you know.
You could be the most qualified person in your field, but unless the people who need your skills are aware of you, and ideally, like and trust you.  Or know someone who does.
Networking has always been important, but it's more important than ever.
It's a high-trust industry at a low-trust time – nobody exclusively trusts advertisements anymore. They want to do business with someone who has done business with someone they know, and can personally vouch for.
The good news is that networking is easier than ever.  Sure, you can go to in-person events, but you can meet more people more efficiently via our Zoom discussions and our group on Facebook.
Even if you're not into Facebook.  We get it!  But there's no politics, religion or craziness in our group- just good people that are active in the aviation industry, sharing information and helping each other.
In the last year, our members have
Purchased products & services from each other.
Started profitable resale partnerships
Found out about and been featured in media opportunities
Gotten great advice about marketing and sales problems and projects.
The chemistry of our group is VERY important to us, so we facilitate the group very actively.
Reason 4 – SEMRush SEO and Social Media Intelligence
SEMrush is software that helps companies run digital marketing methods, like SEO campaigns. This all-in-one digital marketing program that helps you run SEO, pay-per-click (PPC), social media, and content marketing campaigns.
With SEMrush, you can identify trends that occur within your industry niche. It audits your social media channels and those of your competitors, as well as your on-page SEO and helps you improve your marketing. This allows you to understand your page better and optimize it for SEO for better lead generation.
In addition, SEMrush helps you identify valuable keywords for your campaign. You'll learn what keywords your competition is using and how they rank in the search engines. It gives you an abundance of insight as to how you stack up to the competition.
This software is designed for people who need assistance with digital marketing. If you have limited experience or knowledge, SEMrush makes it easy for you to understand and use SEO.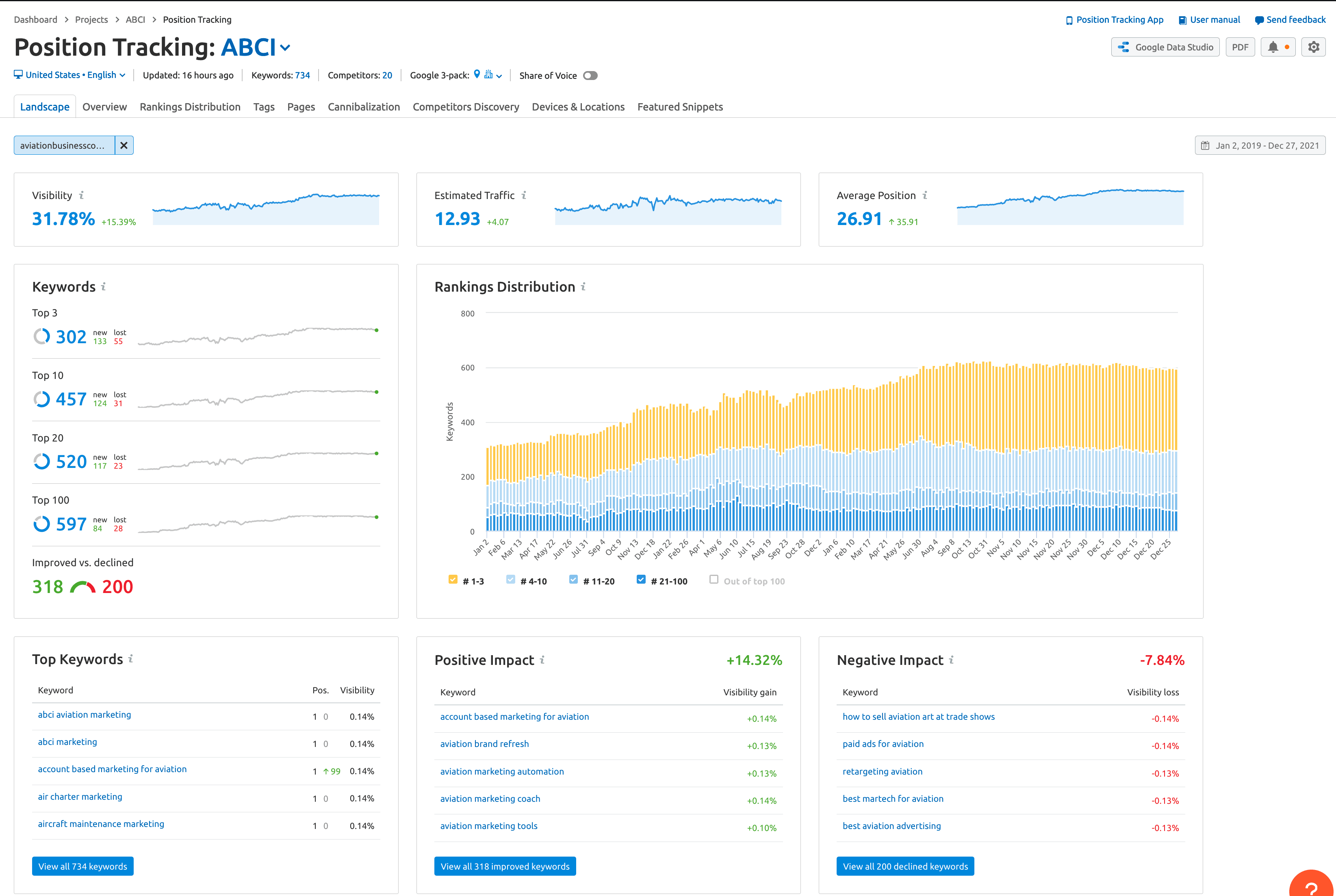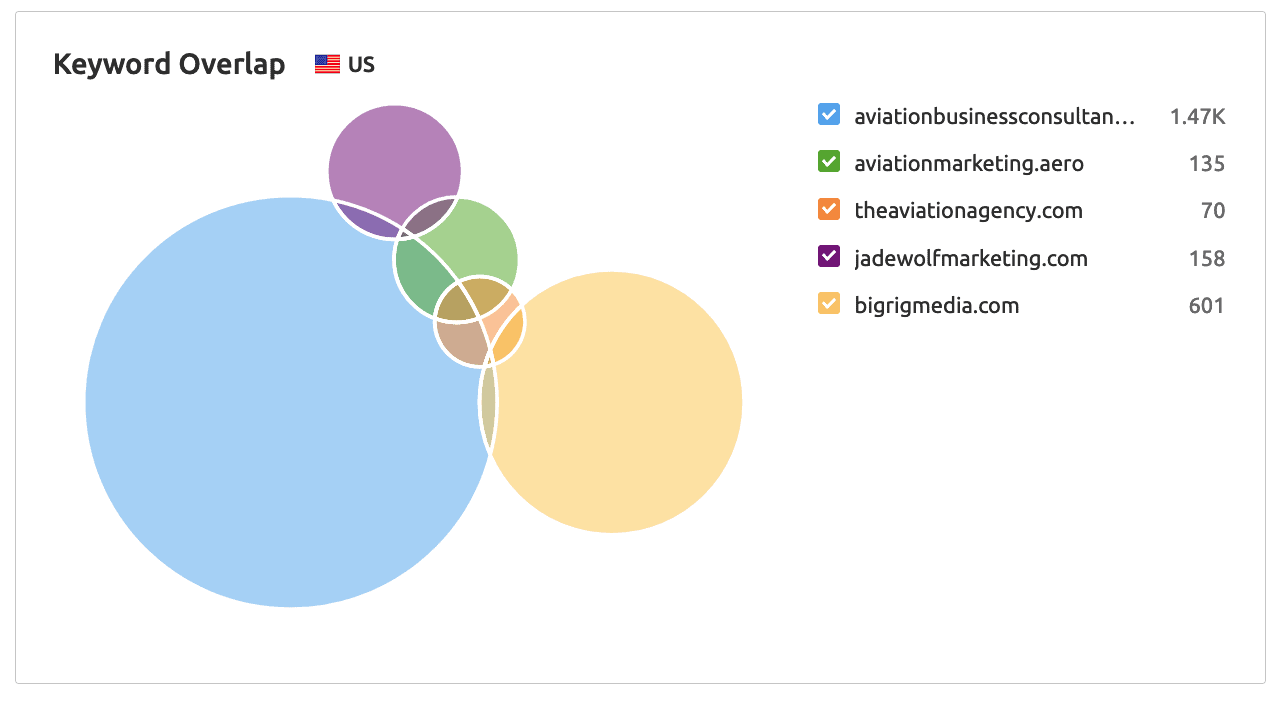 Reason 3 – Professional Training Courses
Most of our Professional Training Courses for aviation sales and marketing professionals are free for our members!  Check the table below for details.
It's great to learn aviation marketing concepts and skills on your own time, and to choose the subjects you're most interested in!
Our courses are eligible for continuing professional education credit by most organizations that require ongoing training.
We're constantly adding to our library of courses as we have requests!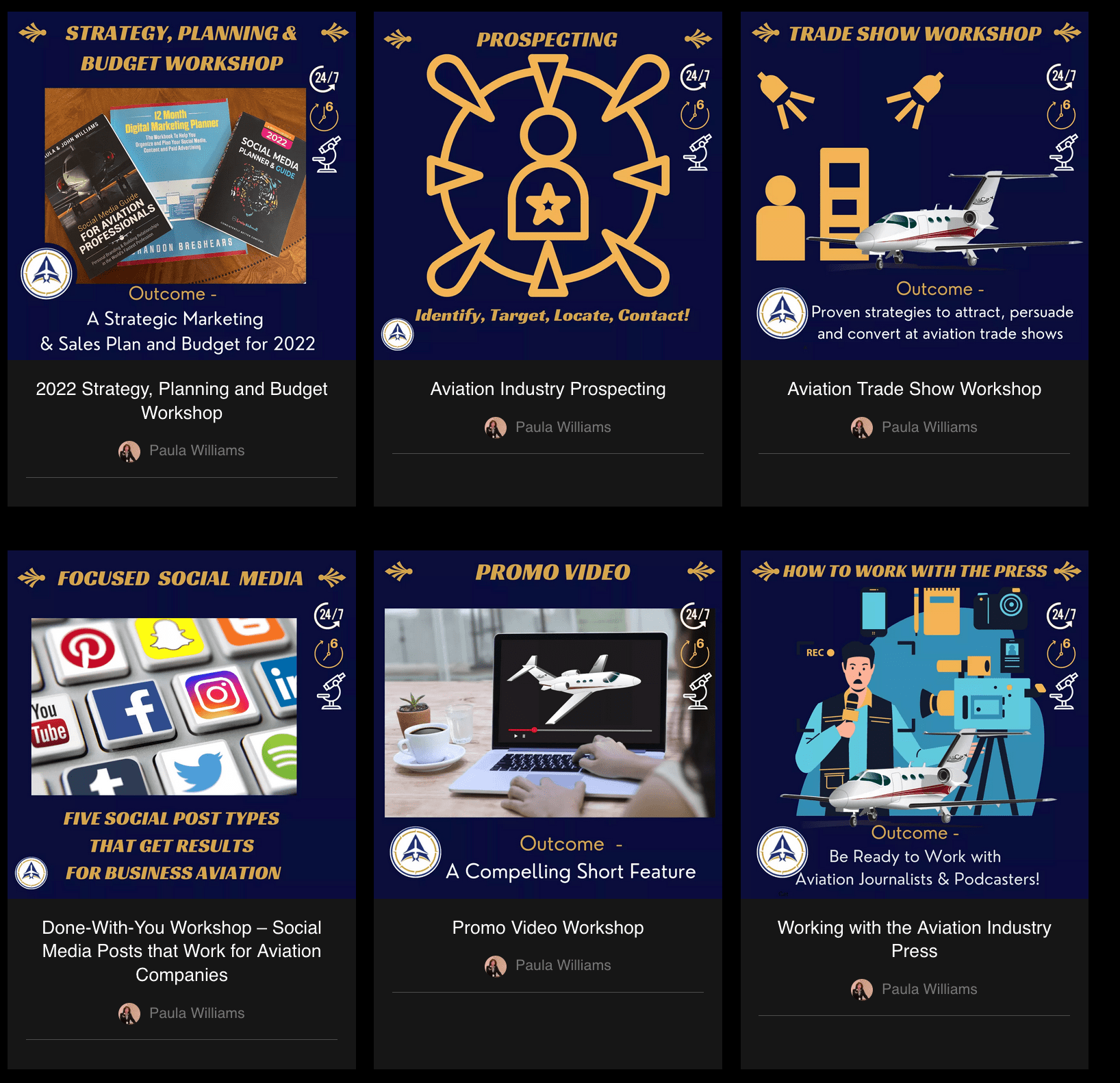 Reason 2 – One On One Office Hours
We meet with each of our Marketing Lab Insiders (Gold Level and above) for an hour each month, scheduled at your convenience.
We take the time to truly understand your business before we make suggestions.   We develop a tailored plan to work on the challenges and issues that are most important to you.
We make sure we leave each Office Hour armed with Campaign Worksheets, action items, and clearly-understood plans to execute the strategies we developed.
The next month, we review results, understand what went right and what could have gone better, make adjustments and move forward.
This relentless, respectful approach ensures each of our clients' success.
Reason 1 – Project Hours!
People usually hire us initially because they need a web site, a brochure, or a trade show campaign.
They stay with us because we did great work, and they need something different the following month.
This is where the rubber meets the road.
Things we do in our Project Hours are determined and directed by you, with our strategic assistance.
Projects might include:
Online content
Promo videos
Trade show campaigns
Event planning
Articles
Email series
Campaign setup in your mail program or CRM
Social media campaigns and posts
Web sites
Search engine optimization
Whatever it is, we ensure it gets done well and gets the best possible results!
What is the Marketing Lab?
In our many years of sales and marketing consulting in the aviation industry, we realized that there are some common tools and practices that lead to great results. We put together a "stack" of the best tools, skills and networking opportunities.
People initially hire us for a marketing project – to do a brochure, or a web site, a social media campaign, or a trade show strategy.
But then they find even more value in the other consulting, services and networking that we offer.
The Marketing Lab is the most cost-effective way to get professional marketing assistance and results.  Within the first few months of working together, our clients gain a more comprehensive sales process, better insight into their ideal customers and what they want.  They acquire more traffic and more leads to their web sites and social media, discover  better strategy to attract people to their events and trade show appearances, and find mutually profitable relationships from the group.
We collaborate with each client each month to decide their most important priorities. And we focus our energy and resources there first.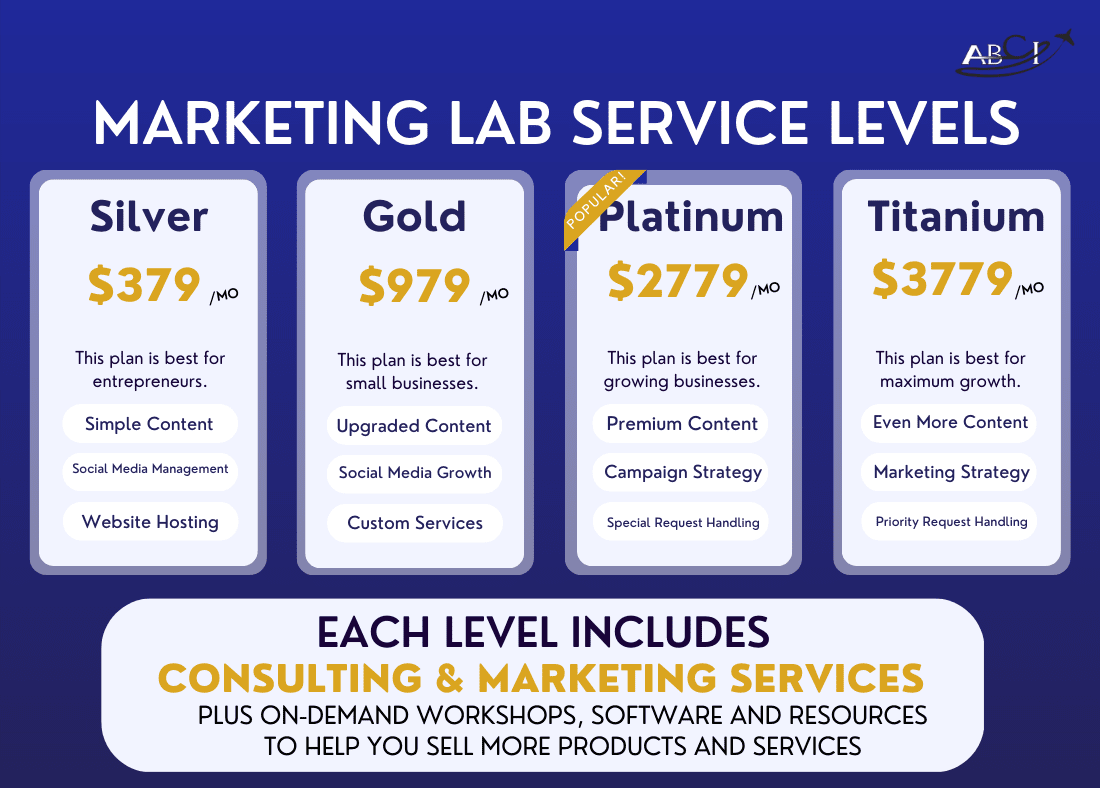 Aviation marketing, content, social media and custom services. No big agency retainer or long-term commitment.


We do ask for a six month "handshake" agreement, because we need to plan resources and reduce churn in the group.

That said, your satisfaction is ABSOLUTELY guaranteed.
Schedule a conversation at a time convenient for you, or call our office at 702-987-1679