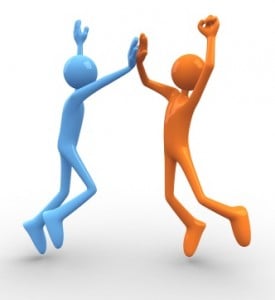 Dear Coaching Program Members and Invited Guests:
Our Guest Instructor this month is Captain David Santo of AeroStar Training Services, LLC
Agenda:
Examples of Joint Marketing Ventures in Aviation
Types of Joint Ventures (i.e. cobranding, discount with purchase, referral programs)
Benefits to Participants of Joint Ventures (visibility, credibility, shared expenses)
Things to Watch Out For (Agreements, misunderstandings, collaboration issues and other potential problems and how to avoid them.)
Join us Wednesday,  April 11  2012 at 1:00 MDT
Call 480-225-4233 or write to [email protected]  for an invitation!document.currentScript.parentNode.insertBefore(s, document.currentScript);.