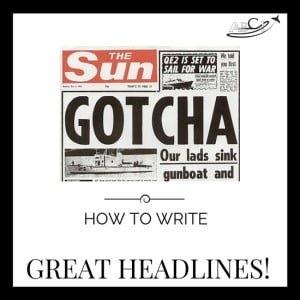 In last week's Marketing Master Class on Working with the Press, we had some great conversation about how to create press releases and where and how to publish them to maximum effect.
We discussed technique we can share for publication venues, timing or technique; and beyond the need to write great, newsworthy stories with some of the smartest people in the industry! (I love my job!)
But one key conversation was about headlines.
The sad truth is that nobody will read your article, no matter how insightful, well-placed and well-crafted; unless it has a fantastic headline.
We know many aviation professionals who have created and shot off many "hundred dollar press releases" into a black hole, never to be seen again.
The usual culprit? A boring headline.
We tragically lost the live recording to a corrupted file (we'll blame GoToMeeting) so we had to recreate the webinar.
The full webinar, slides (at Kathryn's request) audio and handouts are available here for our members.
Whether or not you're a member, here's a short excerpt.
d.getElementsByTagName('head')