Although sales has a (sometimes well-deserved) bad reputation among aviation writers, journalists, speakers, podcasters and educators; sales is an integral part of the job.
Convincing your readers, listeners, and students to at least listen to your ideas is a necessary step to being effective in any of these fields.
In this episode, John and I talk about where our attitudes about sales come from, how the best teachers (and even doctors) are great salespeople, and discuss how it's possible to keep your values intact and STILL be a very effective salesperson.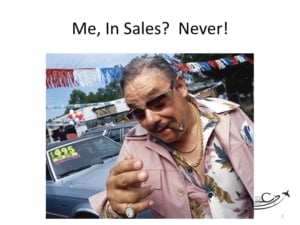 Listen to this episode here:
[smart_track_player url="http://traffic.libsyn.com/aviationmarketing/126_-_Aviation_Writers_Speakers__Educators.mp3″ background="default" social_linkedin="true" ]
See the full article here – https://aviationsalestraining.com/aviation-writers-speakers-educators-salespeople/
We also announce our latest free webinar – Sales Essentials for Aviation Writers, Speakers and Educators, to be held on May 2, 2018 at 1:00 PM.  Join us here!
Podcast: Play in new window | Download
Subscribe: Google Podcasts | Spotify | Amazon Music | RSS