Why is it that when you say "Free Consultation" your prospects think you said "High Pressure Sales Pitchfest?"
We blame our friends in the Time Share Industry.
Regardless of HOW that all happened, we now have to work harder to book consultations, which are still a key part of the sales process for most aviation products and services.
John and I share four ways to make your consultations more attractive to help you book up your calendar.
Which is VERY important to your revenues six or eight months from now!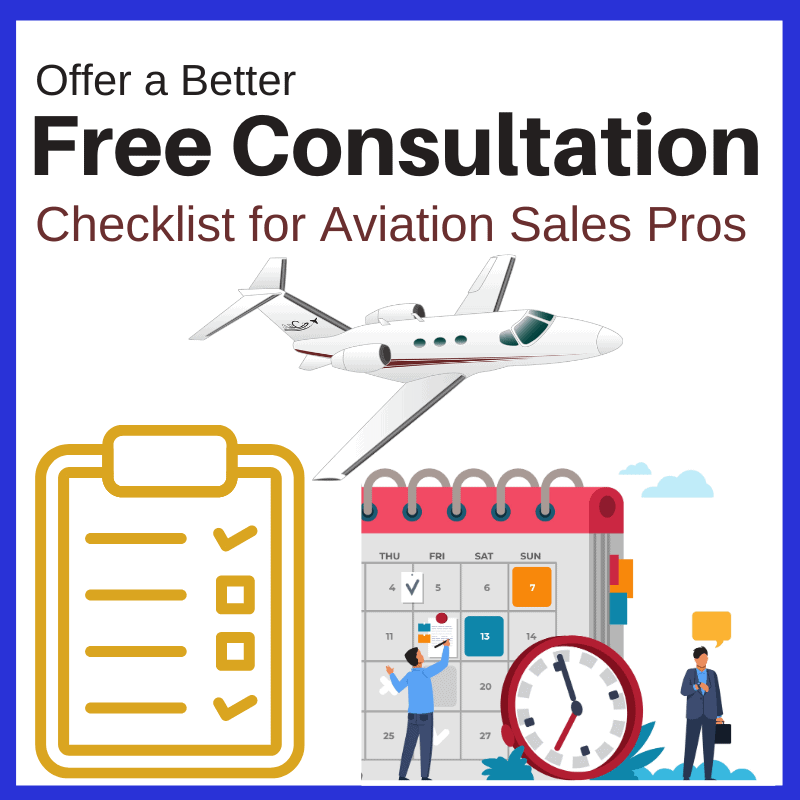 Let us know where to send your Tip Sheet