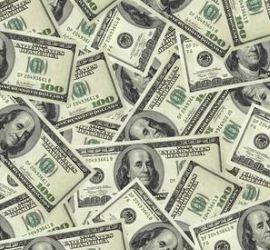 Originally published on Forbes  Business Aviation Blog – Wheels Up
We started offering marketing consulting services in the aviation industry because we couldn't help ourselves.
An industry that we love as consumers and professionals was being taken to the cleaners by ad agencies and marketing consultants who, by design or neglect,  persuaded otherwise very intelligent businesspeople to commit to amazingly wasteful marketing practices.
Business aviation has been hit hard the economic events of the past few years. Inefficient and unwise practices that could be overlooked in the nineties when the market was more forgiving, can prove fatal to businesses today.
We've encountered several types of waste in aviation marketing, all of which have had very damaging effects on aviation businesses. Most of the wasteful practices we've seen can be grouped into four categories:
Ego-centered, pointless "brand" advertising
We have seen large, glossy, gorgeous, artistic advertisements in aviation trade magazines that don't specify (or even imply) the product or service the company provides or the benefit to a potential buyer. The "message" of such advertising, if there is one, could best be interpreted as "we exist, we have a great sense of style and a large advertising budget."
While we love large, glossy, gorgeous, artistic images as much as the next person (and possibly more than most) we believe an investment of several thousand dollars should stand some chance of showing a measurable return on investment.
Why it happens:
Advertising agencies love "brand" advertisements for three reasons:
Agencies don't have to demonstrate an understanding of aviation in order to be impressive. Traditional ad agencies are peopled by artists and designers who are great at creating ego-boosting images. They don't need to understand the language or nuances of aviation, they don't need to know the problems or concerns of the buyer or the features or benefits of the product to make a great-looking ad.  They just need to follow the rules of aesthetics, which they know very well.
There is a precedent for these ads. Huge consumer commodity brands like Coca Cola and Pepsi have successfully used image-related "brand" ads. What they don't tell you is that this type of company makes millions of dollars on even the smallest shift of market share, which justifies their expenses and methods.  Business aviation is simply not in a comparable situation. The number of available consumers in the business aviation market, and the demographics of prospective buyers make selling a business jet or a executive terminal service significantly different than selling a Coke.
The impact of such "brand" ads cannot possibly be measured, without spending an almost equal amount on focus groups and opinion and attitude surveys before, during and after the campaign. Forgoing such scrutiny exempts ad agencies from the frightening prospect of being held accountable for the funds invested in their gorgeous creations.  For the record, Coke and Pepsi spend nearly as much on focus groups testing their ads and public opinion metrics before, during and after each of their campaigns as they do on the ads themselves.  They are very much aware of the objectives and success measurements of each campaign, which is almost never the case in aviation.
Why it's wasteful:
An expenditure of several thousand dollars should have some measurable return on investment. It IS important to present a powerful, attractive image, but there is no reason that such an image cannot be used to draw attention to the real benefits that actually persuade or inform the intelligent buyer with a specific answer to the question "WHY is this product or service better than its competition?"
And there is no reason why such an image cannot be used in conjunction with a "call to action" that asks the reader of the magazine to take some tangible action – download a free report, call a phone number for a consultation, or take some other measurable step in the sales process.
Social Media or Technological Voodoo
One company we know was spending five thousand dollars a month (Seriously. Five thousand dollars a MONTH!)  just on search engine optimization, while no one in the organization could actually articulate what had been done and what benefit had been realized.
Why it happens:
Aviation people have not spent a lot of time studying internet technology, but they understand that their sales success also depends on being found online. So, they fork over a ton of cash to the "witch doctors" who promise huge results and provide impressive charts and graphs, without spending the time to make themselves understood in plain English.
Why it's wasteful:
Search engine optimization, Facebook, Twitter, blogs and other social media are simply very powerful communication tools.
But just like the telephone on your desk, these things are no more than communication tools. Without good, relevant conversations with interested, qualified people, your telephone isn't going to make any sales, no matter how many cool features and buttons it has. Without a comprehensive, understandable campaign that connects you with the right people and offers them the right information at the right time, the money you spend on an elaborate telephone system, search engine optimization, social media channel or any other communication tool is wasted.
Boring, Insipid Corporate-Speak
Ann Handley of Marketing Profs ran a contest for the "most boring website."  The contestants included fascinating companies and products that had managed to reduce their advertising copy to timid, meaningless corporate drivel.
Here's an example from the winner of the contest:
"Communicative Health Care Associates (CHCA) specializes in full speech-language diagnostic services, therapeutic care, and hearing screenings. Through our division, Allied Rehabilitation Associates (ARA) we offer comprehensive, multidisciplinary services including physical and occupational therapies." 1
To translate this paragraph for human beings – they help people speak, sign, or improve their hearing. Of course, we could point to MANY examples in the aviation industry that need to be translated to be understood by human beings.  We could also point to many that are just as devoid of personality, tone and voice as the example above.  In the interest of good taste (and in the interest of not offending any of our potential customers!) we will refrain.
Many companies will protest that they sell business-to-business, or that their target market has a grade 16+ education. But frankly, the people reading your website and making the ultimate buying decision are human beings. Even if these human beings are rocket scientists, they appreciate simple, straight answers that don't waste their time.
Why it happens:
Website content is often written as an afterthought, by the techies who built the website (who may know nothing about your business.)  Or by a business owner or salesperson (for whom writing isn't a forte) who thought it was important to just "get something out there" and have never gotten around to changing it.
Marketing people are often more comfortable spending time and energy on design than on content, especially in a highly specialized and sometimes technical field like aviation. Many aviation marketing firms encourage their customers to spend more time pondering various shades of blue or the placement of the logo on their aviation website design, rather than spending the time and intelligence it takes to write simple, powerful, and accurate text.
Why it's wasteful:
You've spent a lot of money on your ad or website, and you only have a few seconds to capture the interest of a busy reader before they flip the page in the magazine, throw away a direct-mailed piece, or click away to another web page. The words on it should be informative, concise and persuasive. Even one line of "corporate-speak" will fail to capture the attention of your busy reader and lose any impact your ad may have had.
The words your customer sees should be powerful, customer focused, clear, and concise.
No marketing at all
This is perhaps the most wasteful practice of all. Many aviation companies, feeling the economic pinch, have cut back or curtailed marketing efforts.
Why it happens:
Many companies have tried marketing and found their efforts to be unsuccessful. Perhaps they were using some of the methods above.  Aviation professionals sometimes come to the understandable conclusion that marketing is a waste of time and money. They assume that their customers are loyal and will automatically spread the word if the product or service is good enough.
Why it's wasteful:
Your competitors are advertising. When a prospective buyer is looking for a product or service you offer, they find your competitors, not you. Meanwhile you have idle airplanes, employees doing busywork, or inventory gathering dust in a warehouse.  Every day that passes without meeting the sales objectives your company needs to support itself is time wasted, rent wasted, insurance money wasted, and salaries to employees wasted.
About customer loyalty – buyers of aviation products are as loyal as any I've seen in any industry. But they are also very busy and subject to economic pressures, changes in technology, and changes required to keep their business up to date.  Without a consistent stream of communication, they may not remember your product or service at a critical decision-making juncture.  They may not remember how to find you. They may not be aware of the range of products or services you offer as their needs change.
Prospective customers may assume that your company isn't keeping up with the times.  They may assume that your competitor's product or service is "better" because your competitor is doing a better job of communicating features and benefits.  Your customer's loyalty to your product or service can easily be superseded by their responsibility to their shareholders and families to make a profitable quarter.
The alternative to waste
There is no substitute for communicating intelligently with prospective buyers.
Creating a complete, accountable marketing system is an investment of time and money. It also requires the specialized product knowledge that only you have, as the business owner or expert.  And it requires use of many different technologies to communicate important, relevant information to interested, qualified potential buyers in the most cost-effective way.
A complete system should include activities with measurable outcomes for each of the three phases of marketing: prospecting, pre-sales activities to keep in touch with potential buyers before they make a decision, and post-sales activities to ensure customers are satisfied, and to offer opportunities for repeat sales, sales of related services or accessories, or renewals of consumable purchases.
The tools of a complete system may include many of the marketing channels we've mentioned in the article (magazine advertising, search engine optimization, social media and web site content) but the difference is that they need to be used in very strategic ways with measurable outcomes, rather than what we like to call "random acts of marketing. "
Once in place and tested, a complete marketing system will provide a consistent flow of interested potential buyers.
If it doesn't, it's not as complete or effective as it could be, and you need to keep working on it.   I say "you," because although it can be smart to hire consultants or contractors to handle parts of it, marketing is central to your company and can't be "farmed out."
There is no effective alternative to being personally involved with marketing.  Even if your company builds the best product or offers the best service in the world, your company won't last long if you can't (or don't) attract and keep customers.
All other things being equal (or anywhere close to equal) the company whose principals are the most personally involved with marketing will win.
_____________