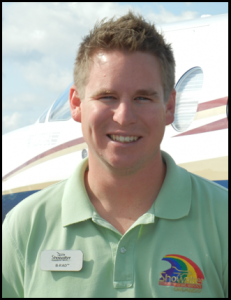 Listen here – Podcast Episode 12 – Marketing Starts When the Plane Hits the Ramp
Or see us on BlogTalkRadio or iTunes
Brad "B-Rad" Elliott of Showalter Flying Service, Orlando (ORL) is our guest this week.
We talk about:
"B-Rad's" experience with online marketing
Social media as an icebreaker for in-person networking or sales.
Showing you care about your "family" – customers, employees, former employees, etc.
Using social media as a conversation, not a billboard
Using different social media tools and strategies for different reasons & results
Helpful, engaging content, including Hurricane Tips and Questions of the Month
Really good (and really bad) examples of trade show marketing.
How great marketing shows your personality and your company's culture.  It can't be faked and there is no substitute for having a great team that really cares about customers.   Showalter "hires for attitude and trains for experience" to ensure that the attitude is consistent and shines through in every customer interaction.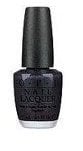 The LinkedIn discussion we referenced about the NBAA10 exhibits can be accessed by clicking here (you must be a member of the LinkedIn Women in Corporate Aviation group to access it.) If you're curious about the OPI nail color My Private Jet, it looks like this:
Find B-Rad Elliott here:
Twitter- @_b_rad
LinkedIn – http://www.linkedin.com/in/bradrelliott
Find Showalter Flying Service here:
800-894-7331
.
Podcast: Play in new window | Download
Subscribe: Google Podcasts | Spotify | Amazon Music | RSS