Texans are used to long road trips, and part of the charm of the quirky art town of Marfa, Texas, is that it's SO far out of the way. A Vogue magazine writer put it this way:
"I could have traveled to London and back in the time it took to get to Marfa, which—with flights, car rides, and delays included—entered into the 15-hour range. Most carriers will likely route their travel through the El Paso airport, which provides the shortest drive to town at just under three hours."
-Steff Yotka, Vogue
El Paso (ELP) or Midland (MAF) airports are both a three hour drive away from Marfa. Coming from Austin or San Antonio is a six hour drive.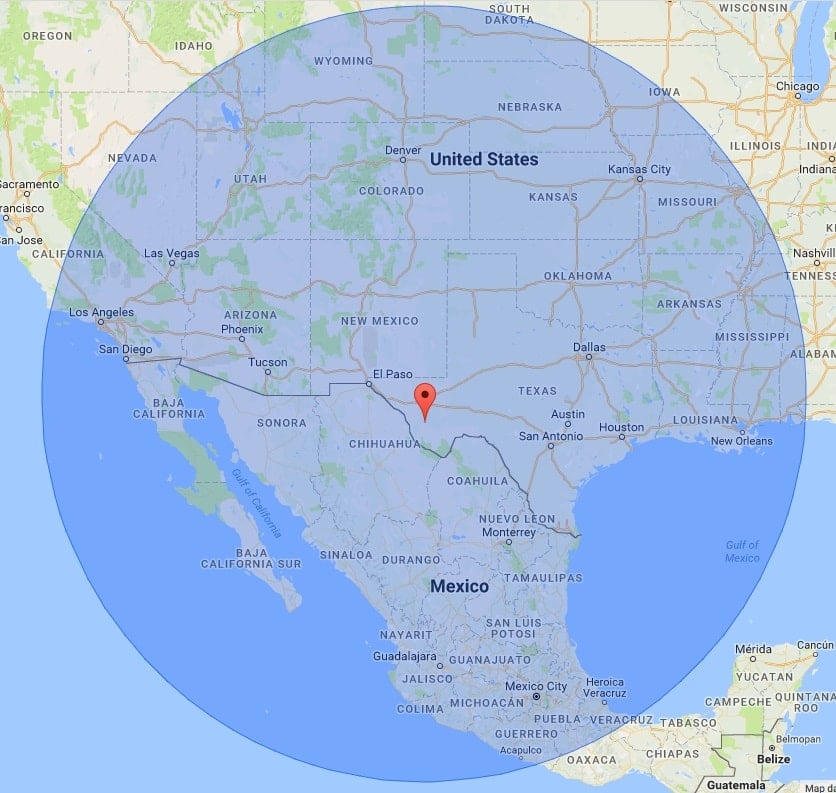 An alternative – private flights to Marfa, Texas – you can fly directly into Marfa Municipal Airport, just three miles from downtown Marfa.
"We can fly up to 9 passengers in a luxury King Air, making the trip much less daunting." Said David Filyes, Director of Charter for Francis Aviation.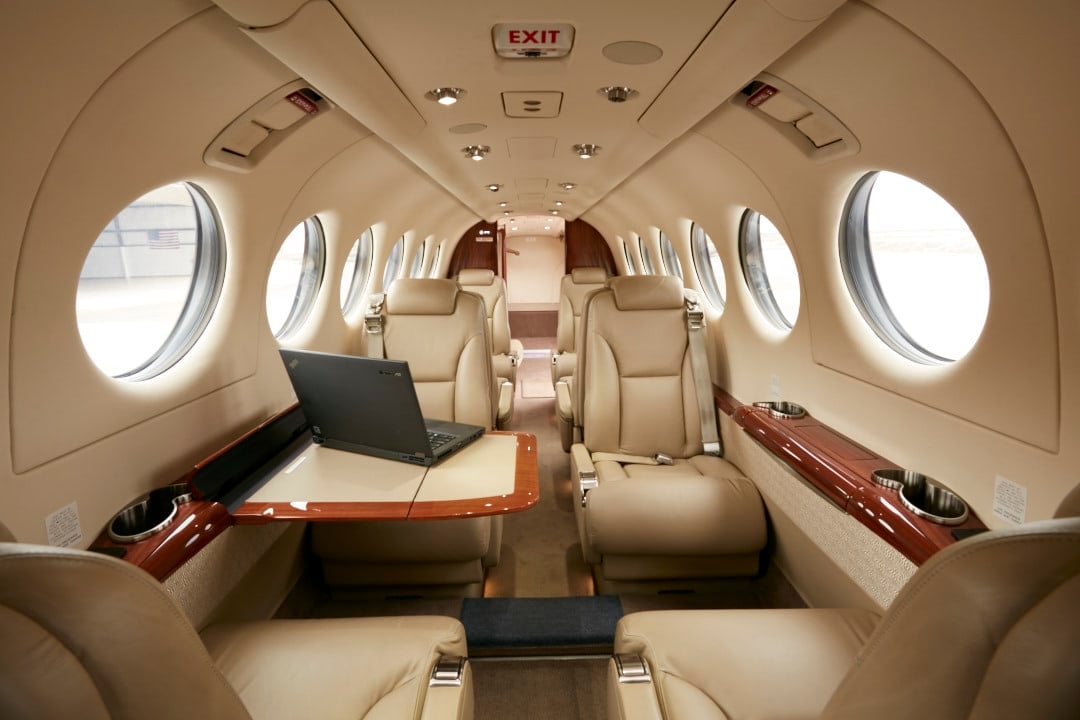 Private aviation passengers are also able to carry on luggage that may not be allowed on the airlines. Check with the charter company for specific security requirements, but in most cases passengers are welcome to bring their fishing or hunting gear, or that case of champagne.
No 3-ounce shampoo bottles in quart-sized plastic bags required!
Why Visit Marfa?
Art. Minimalist Donald Judd moved to Marfa in 1971 and created and collected unique artwork that is now seen in and around various buildings around the town.
Music. The next Marfa Myths music festival is scheduled for April 12-15 2018. This festival draws a crowd that can dwarf the town's resident population of 1900.
Film. Ballroom Marfa coordinator Laura Copelin selects art films for exhibitions throughout the year. See the Ballroom Marfa Newsletter for details.
Celebrities. Supreme Court Justice Antonin Scalia recently (and famously) passed away at the 30,000 acre Cibolo Creek Ranch in Marfa. Other celebrities such as Beyoncé, Natalie Portman, Robert Pattinson, and Jake Gyllenhaal have made appearances in the quirky eateries and galleries.
Food. The number one rated restaurant in Marfa is Food Shark – a food truck that's only open from 12:00 to 3:00 Wednesday through Saturday. To be fair, most restaurants have odd hours. Order the falafel or a combo plate. Sit at the community bar at Stellina and order homemade pasta or grilled sardines. For fine dining, visit the elegant Cochineal for "Michelin Star food in the West."
Activities. Hunt, fish, ride horses or ATVs at Cibolo Creek Ranch. Fly a glider at Marfa Gliders. Take a river trip with Angell Expeditions.
Set your expectations
Most galleries, shops and restaurants are closed on Mondays and Tuesdays, so plan accordingly.
No drugstore, so don't plan to get prescriptions refilled or pick up any needed medication before your trip.
Cell phone service is spotty, so embrace an untethered weekend.
Temperature can vary widely, so bring a jacket
Pack
Sunscreen
Sunglasses
Hat
Warm Jacket (unless it's high summer.)
Your camera
Learn More
Places to learn more about this fascinating destination:
https://www.dallasnews.com/life/texas-travel/2017/03/25/marfa-unvarnished-visit-worth-epic-trek-maybe-bother
http://www.instyle.com/news/celebrity-travel-10-coolest-things-see-marfa-tx
https://www.tripadvisor.com/Attractions-g56230-Activities-Marfa_Texas.html
http://www.npr.org/2012/08/02/156980469/marfa-texas-an-unlikely-art-oasis-in-a-desert-town
http://www.huffingtonpost.com/2015/02/02/marfa-gentrification_n_6593540.html
http://www.vogue.com/article/city-dwellers-guide-to-marfa-texas
https://www.tripadvisor.com/Restaurants-g56230-Marfa_Texas.html
About Francis Aviation
 Francis Aviation provides luxury charter flights and FBO services at the Doña Ana County International Jetport and the Las Cruces International Airport.   Francis Aviation can be reached at 844-589-4586 or online at FrancisAviation.com
Interviews and high-resolution photos are available on request…