Amazon has exceeded just about everybody's expectations, due in large part to their customer loyalty program. In today's Marketing Monday, John and I talk about how to become the Amazon Prime of your Niche.
.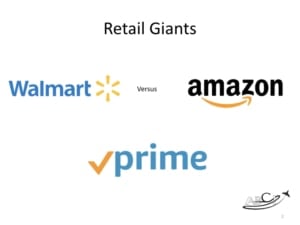 How did Amazon go from quaint online book store to the world's largest retailer that's mentioned in the Wall Street Journal and the Motley Fool in the same breath as traditional favorite WalMart?
Well, a significant part of their success is that they have actively pursued wealthy families with a great marketing campaign (great list, great offer, multiple presentations.)
In fact, given the amount that Amazon Prime customers spend per year, they could LOSE money on marketing Prime memberships and still make money.
The tech giant now counts 90 million U.S.-based Amazon Prime subscribers, researcher Consumer Intelligence Research Partners (CIRP)

estimates

. The company's study, which includes data from 500 Amazon customers, estimates that Amazon Prime subscribers spend $1,300 per year, nearly doubling the $700 per year the average non-member spends on the e-commerce site.

 – Fortune Magazine
So, here's the breakdown of what's in Amazon Prime, together with some ideas of what aviation companies (MROs, FBOs, Charter companies, software companies, consultants, parts manufacturers and others) could provide for your best customers to improve YOUR loyalty program.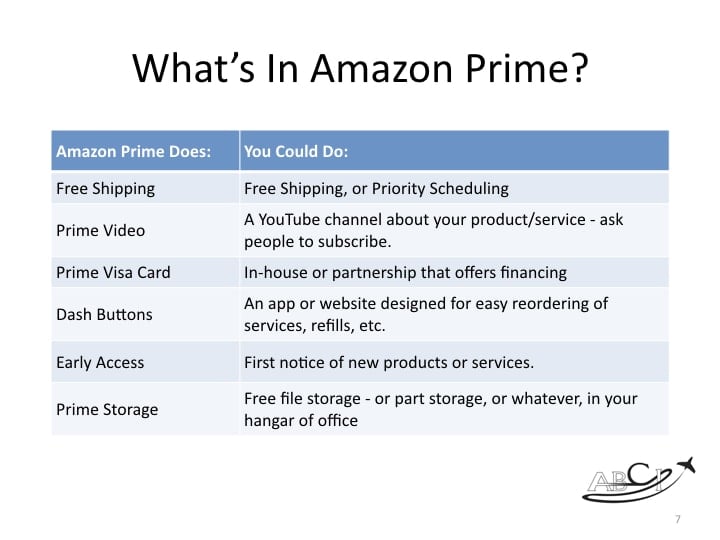 Podcast: Play in new window | Download
Subscribe: Google Podcasts | Spotify | Amazon Music | RSS