Last week, we hosted our first aviation marketing">aviation marketing webinar in a while, but probably not our last!   The topic, was, of course, how to host a profitable live webinar.   Designed for aviation sales professionals who were planning to make sales at this summer's trade shows and conventions, the webinar is intended to help them get better at using a new sales tool.
"Don't treat the shutdown as a temporary problem.
Seize it as a chance to pursue innovation!"

– Eric Mazur & Bob Kerry, the Wall Street Journal
Smart aviation sales and marketing professionals are making plans to keep their careers, companies and the industry humming!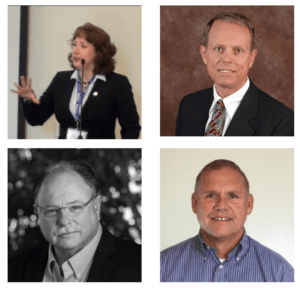 Your hosts:
Paula Williams, ABCI, aviation marketing
John Williams, ABCI, business development
John Slemp, Aerographs, photographer and consultant
Mark Leeper, Seabright Company, sales consultant
Agenda
Who's Hosting Webinars & Why?
Reasons to be Skeptical
How Not to Fail
Reasons to Host a live webinar
How to Look Good
Webinars in the Sales Process
Specific Webinar Campaigns
Closing the Sale (Or Not)
What To Do With the Ones That Don't Close!
We'll go through the step-by-step process that we use to fill the "virtual room" with potential customers, help clients look good on camera, present compelling information, keep people engaged, and follow up after the webinar to make it part of a powerful sales process.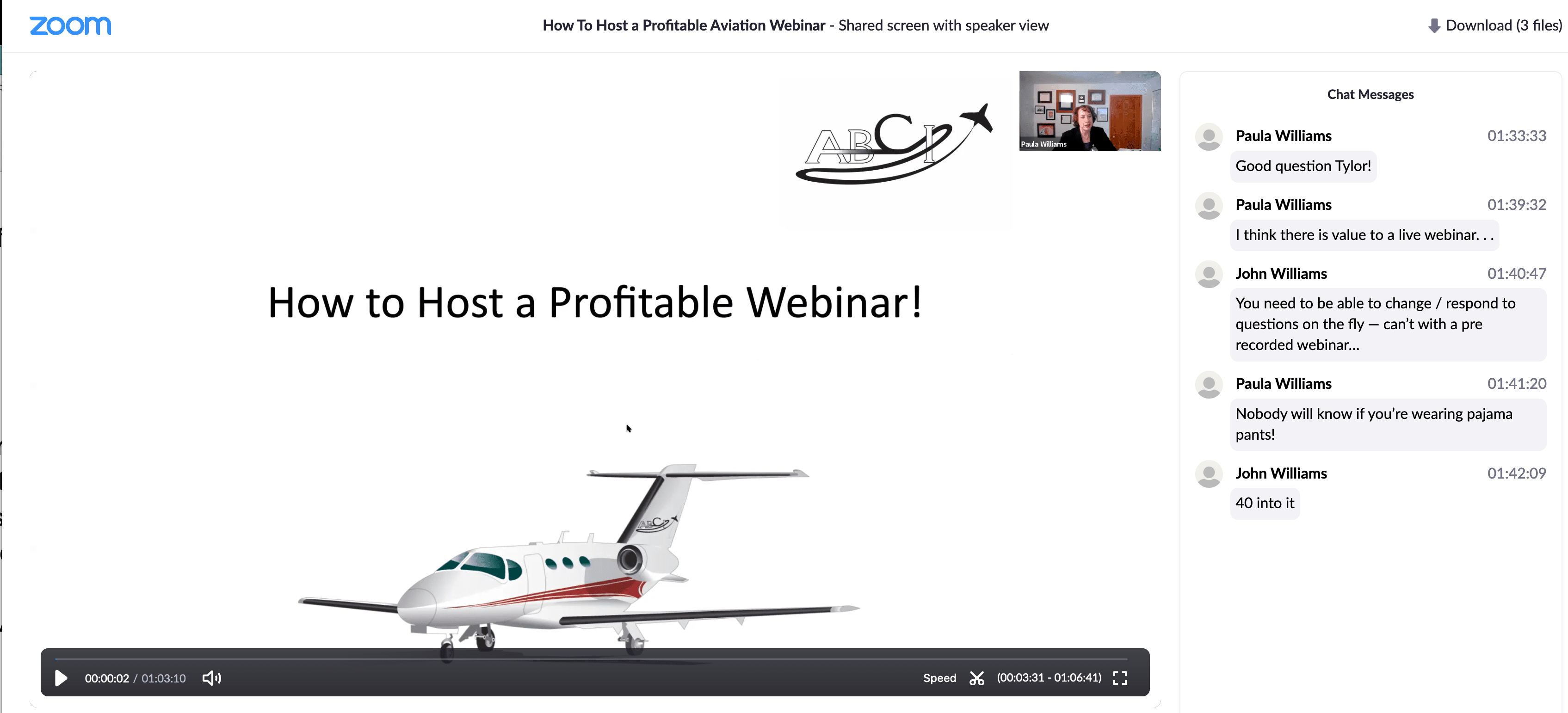 Done For You Webinar Service
$4979 All Inclusive
Strategy Session to brainstorm a great title, topics and format that will target your ideal customers
Tech Setup and Rehearsals – We'll work with you until you feel comfortable and look great.
Advertise your webinar – Using email broadcasts and social media to target your ideal customers (2-3 ad designs, 2 email broadcasts.)
Create a Sales Call Outline – For your sales team to invite your prospects.
Create a compelling slide deck.
Create an attractive Landing Page for registrations.
Manage the technology so you can focus on your message.
Intros and facilitation for a professional touch.
Recording, editing and production  – Of your webinar in video format.
Transcription of your webinar's audio.
Detailed reports, including prospect contact information, questions asked, etc.
Upgrade – (If booked before June 30,2020!)
We will advertise your webinar using 1000 mailed postcards to a targeted mailing list.
(A $1500 value)
Done For You Webinar Service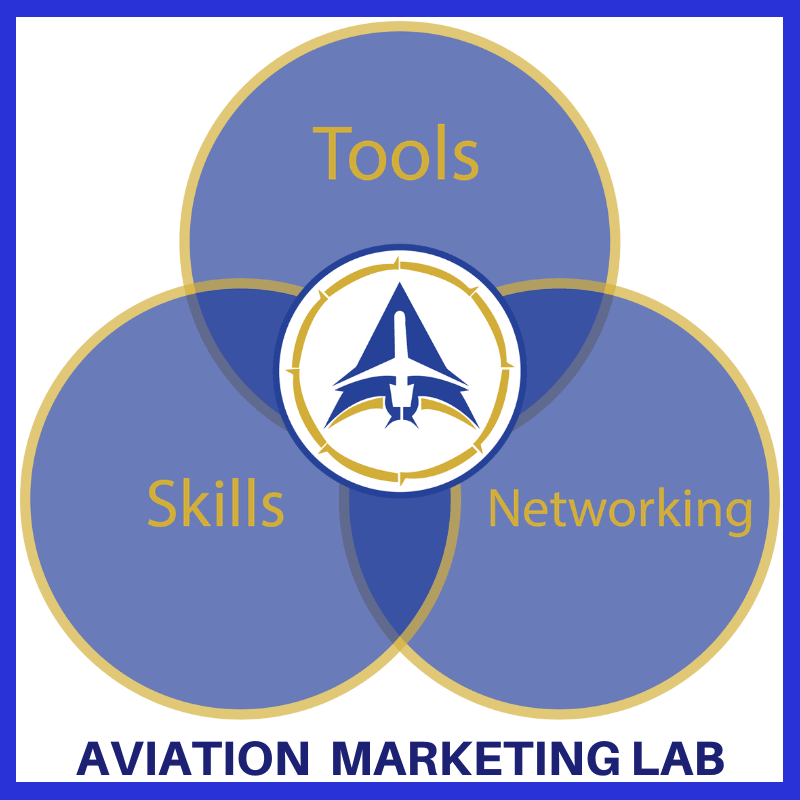 $279 and up – Hourly A La Carte Services
You decide which tasks ABCI should perform, and which will be performed by your team
$2079/month – Titanium Level (12 Hours Per Month) To get your webinar planned, executed, and followed up quickly!
$1079/month – Platinum Level (6 Hours Per Month)  To strategize and assist your team in getting this done efficiently.
$579/month – Gold Level (3 Hours Per Month)  To assist with planning and review  to "level up" your results and prevent the problems that might occur with a team that doesn't do webinars regularly.
$279/month – Silver Level (One Hour Per Month) Great if we're just helping with strategy and the fine points!
The Marketing Lab also includes our VIP Lounge, Book Club, use of JetNet Data, LeadFeeder results from your web site and many more bonuses on an ongoing basis.