admin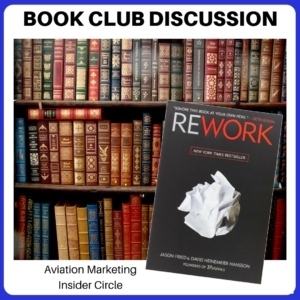 Big ideas from this week's episode:
The way we've traditionally gotten work done has changed.
Companies like ABCI and nonprofits like the Whirly Girls rely on teams of people all over the country and/or world.
The way we stay organized, be accountable, and get things done has also changed.
The book has a lot of great tips for doing business in this new environment!
Transcript – Episode 67 – Aviation Marketing Book Club – ReWork" Coming Soon