John and I discuss Richard Branson's second autobiography, and what it means for aviation sales and marketing professionals.
[smart_track_player url="http://traffic.libsyn.com/aviationmarketing/AMHF_130_-_Book_Club_-_Virginity.mp3″ background="default" social_linkedin="true" ]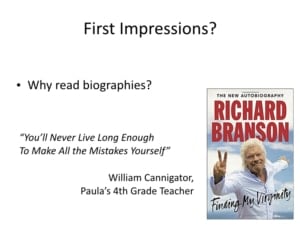 This is the first time we've read an autobiography (or autobiography) in our Book Club!
Things our members have said about biographies:
"They are more true than theory-based books."


"Reading a biography forces you into a new perspective of someone very unlike yourself."


"Reading biographies is like having mentors at a distance."

"I read biographies to get great stories to use in my sales presentations and at networking events."
So, with that in mind, we may be reading MORE biographies in the future!
On to the book itself –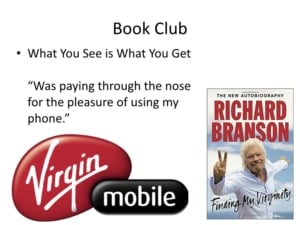 Many of the best business ideas come from a frustration or problem.
Richard Branson was hacked off because he couldn't understand his cell phone bill, and thought there had to be a better way to sell mobile phone services.
So, he started Virgin Mobile.
What frustrates YOUR customers?
We started our company to do
marketing in the aviation industry
, but discovered that one of the biggest frustrations is a lack of skilled salespeople, or sales training that's really relevant and appropriate for aviation customers.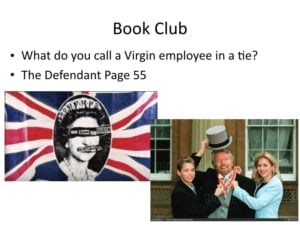 Another interesting story from the book –
Branson's Virgin Records signed The Sex Pistols in 1977, One song on their first album was  "God Save the Queen. "  The song was banned in England for calling the queen a Fascist.  (Among other things.)
Virgin Records threw a boat party on the Thames to celebrate the signing.
When the boat was across from the House of Commons, the band blasted out "God Save the Queen."
23 years later, he was knighted!
Of the many times Branson was forced to wear a tie –
1970 – when he said the word "venereal disease" in a student publication (violating obscenity laws)
1977 – the Sex Pistols incident (detailed above)
1993 – Libel battle with British Airways – Virgin won 100,000 pounds, which they called the "BA Christmas Bonus."  They used the money to fund an employee Christmas party for Virgin Atlantic.
2000 – Knighted by Elizabeth II for "services to entrepreneurship"
2003 – Suit and countersuit vs. T-Mobile.  Branson later received call from had of T-Mobile's Owners, Dutch Telekom – invited to their headquarters in Bonn so he could apologize in person.
The moral of the story?  It's a natural inclination of many people to "lay low" or be embarrassed when they're in a conflict (or indicted!) for something.   Acting embarrassed implies guilt.   Branson would never hide when in a conflict, or even when admitting  wrongdoing – being upfront about it preserves relationships and leads to much better outcomes.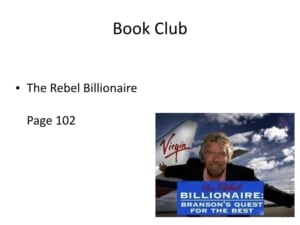 Another great story – The Rebel Billionnaire was a reality TV show similar to Donald Trump's Apprentice or ABC's Shark Tank – candidates compete for funding, assistance and other prizes.
Alumni of The Rebel Billionniare include Spanx founder Sara Blakely and Love Sac founder Shawn  David Nelson.
When candidates arrived in London, they were driven by car to Branson's home, where the show was taking place.
An elderly driver with a cane would pick candidates up at the airport, and they, thinking that filming wouldn't begin until the next day, were not always on their best behavior.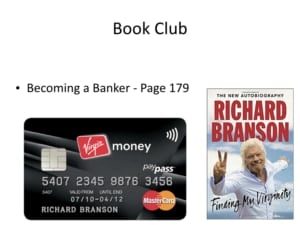 Sometimes the elderly driver had to struggle with luggage and was treated rudely by the contestants.
After arriving at Branson's home, contestants were surprised to see their driver shed his mask, revealing their host, Richard Branson himself.   Several were driven directly back to the airport after being dismissed from the show.  By a different driver.
Virgin Money is an interesting concept – especially for aviation companies.
John and I discussed several of the unique financial considerations for aviation – brokers and consultants are often consulted about complex financial matters, and many businesses would benefit from being able to offer aviation-specialized financial services – an obvious need that might be a great business idea for someone!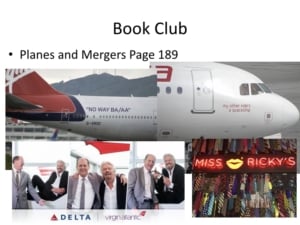 Other stories shared in the book are the British Airways/American Airlines tie-up versus the Open Skies initiative, the cross-pollination between Virgin's businesses, and the unique merger with Delta that preserved both brands (and involved a lot of ties being lopped off and hung on the walls!
We also discussed Branson's flamboyant style and how it works to inject humor, gain support and participation, and encourage cooperation among his employees, the public, and even competitors.
"Never ask anyone to do something you wouldn't do yourself," the old saying goes.  In Brasnson's
Branson is a great example of using personality very effectively to solve business problems.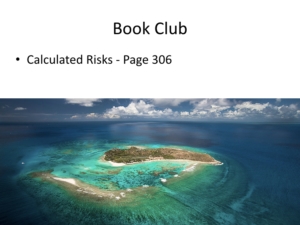 Branson has another advantage that he uses in his businesses – Necker Island is Branson's home, and one might think that running more than 60 active Virgin businesses serving sixty million customers worldwide, $24 billion in annual revenue.
But it's just as possible that distance is helpful to manage such a large organization.   Branson brings members of  "the V Team," his senior management team.  As an example, he brought Jayne-Anne Gadhia & the board of Virgin Money to Necker Island to work out some disagreements and issues.
We know that leaving the office can somehow add a dimension to our thinking and our discussions.
We don't have a private island, but make a point of going to Starbucks for our weekly planning meetings!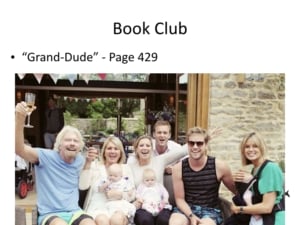 Lastly, Branson discusses his relationship with his kids and grandkids, and his desire to be the best possible "Grand-Dude" to his four grandchildren.
There are many family businesses in aviation, and we share the impetus to create something we can leave to our children and grandchildren to become a part of if they choose to.
Want to join our Insider Circle, which includes our Book Club?
Find out more here: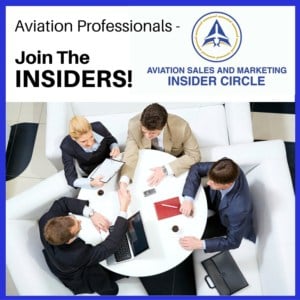 Podcast: Play in new window | Download
Subscribe: Google Podcasts | Spotify | Amazon Music | RSS