A great aviation brand is about more than just logos and colors – it's also about the stories we tell.
In this episode, John and I list the five stories that every aviation company must tell, and talk about how these have worked for us.
Listen to the podcast here:
[smart_track_player url="http://traffic.libsyn.com/aviationmarketing/AMHF_139_-_Five_Stories_Every_Aviation_Brand_Must_Tell.mp3″ background="default" social_linkedin="true" ]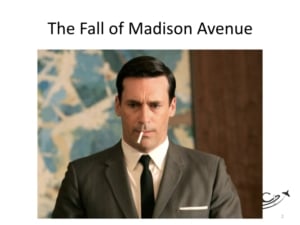 Marketing used to be about visual signals – logos,  colors and fonts.
While those superficial elements are important, they are only as powerful as the stories behind them.
What this means to us, is that throwing your branding and marketing "over the wall" to a marketing agency, as companies did in the Madison Avenue days of marketing, are simply not practical anymore.
Consumers can see through marketing strategies that don't "ring true."  It takes more than beautiful images and catchy slogans to appeal to customers.
We wrote about this in 2011 in an article in Forbes.com about the Highly Evolved BS Meter of the 21st Century Consumer. And a more recent story about the Rise of Do-It-Yourself Marketing in the Wall Street Journal speaks to the same point – marketing that is simply outsourced does not ring true with customers.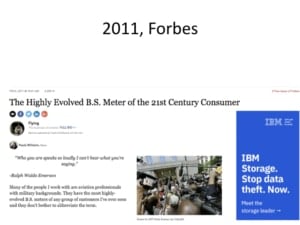 The reason that brands like Harley Davidson and Southwest Airlines are so powerful is not because of the colors and images they choose.
These brands are powerful because of deep, true, and compelling stories behind the brands.
That's why we spend so much of our time helping our clients tell their own stories in powerful ways.
These stories can be used in many different formats and delivered in many different ways.
The Five Key Stories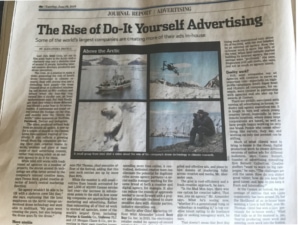 There are five key stories we like to help our clients tell, in order:
The "Establishing Shot"
The "Buyer's Guide"
The "Origin Story"
The "FAQ"
The "Welcome Letter."
Why in order?   Because it's the most effective way to lead the customer down the path toward a sale.
The Establishing Shot
The Establishing Shot is used in film making to take people out of their current state of mind and circumstances and help them focus on what you WANT them to focus on.
Ac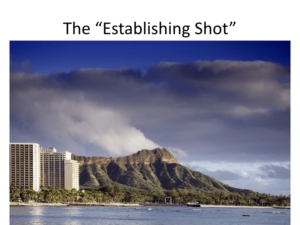 cording to Wikipedia:
It is generally a long or extreme-long shot at the beginning of a scene indicating where, and sometimes when, the remainder of the scene takes place. Establishing shots were more common during the classical era of filmmaking than they are now.
We really like the opening shot from the TV series Hawaii Five-O.  They start with a gorgeous skyline shot of the islands, then zoom in on the Waikiki skyline, then zoom in on a specific building, then a specific hotel room, and then zoom in on a villainous-looking man hiding a dead body in a closet.
You're instantly drawn into the story and need to know how this came to happen.
Who died? How did it happen? Did he or she know his killer?  Is he going to get caught?  You're instantly riveted into the story.
Often, sales and marketing professionals skip the "Establishing Shot" and try to deliver information and data too soon in the process, while the prospect is still focused on the last phone call he's had or a problem he's focusing on.
The Buyer's Guide
Many people who are in the market for your product or service have NO IDEA how to evaluate their options and make good buying decisions.
You can help them with a Buyer's Guide, which can include many of the following things:
A short video frankly talking about the key options and purchasing decisions.
A checklist of important questions to ask potential providers.
An explainer of key concepts, like the regulations and processes involved.
Much of the business-to-business sales and marketing material is very technical.  For this piece, you want to make sure you're focusing on the "executive summary" level of language and detail.
We have to remember that the person making the buying decision doesn't work with your product or service every day, so things that may seem very elementary to you can be very unfamiliar and technical to your prospect.
You also want this to be something technicians can share with their bosses and teams.
The Origin Story
Many marketers START with the origin story, we think it should be a bit farther down the road. People care more about you once they are convinced you understand their problems (from the Establishing Shot and the Buyer's Guide) and now they want to know what makes you unique and special.
Every superhero has an "origin story."
Yours should include the details and pivotal moments of what brought you to where you are.
Why you do things the way you do, and how you're different from your competitors.
The FAQ
This is where you can drag out the "gee whiz" technical data.
Keep track of the questions that prospects and customers ask, and answer them as simply but completely as possible – it's great to use charts, graphs, diagrams and other visual elements in this.
It's ideal to make this into separate bits of content, or use technology to make it searchable.
A series of 2 minute videos is much better than an hour-long explainer!
The Welcome Letter (or Video)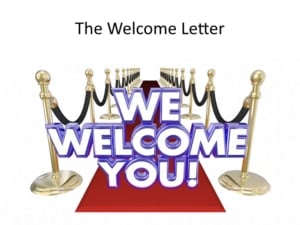 Right after people make the purchase, they will immediately forget most of what you've told them.
Seriously, this is when they have to explain their purchase to their colleagues and family and you want to make sure they have the information they need to answer the questions that will inevitably come up.
A letter, brochure or short video should include the following:
Appreciation for their confidence, and reassurance that they've made the right decision.
A recap of the reasons your product or service is the best option they could have chosen.
A  description of the outcomes and results they could expect.
Troubleshooting information and contact information to get problems solved quickly.
A request for referrals and testimonials as they feel the product or service has earned them.
Want some help telling YOUR stories?
In our Content Marketing program, we collaborate and/or ghostwrite one great piece of content each month – written or video from your raw footage. We require a minimum of one hour per month of your time.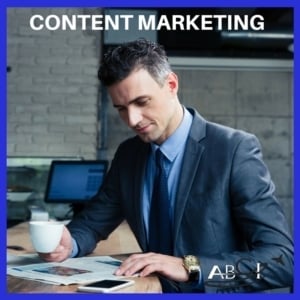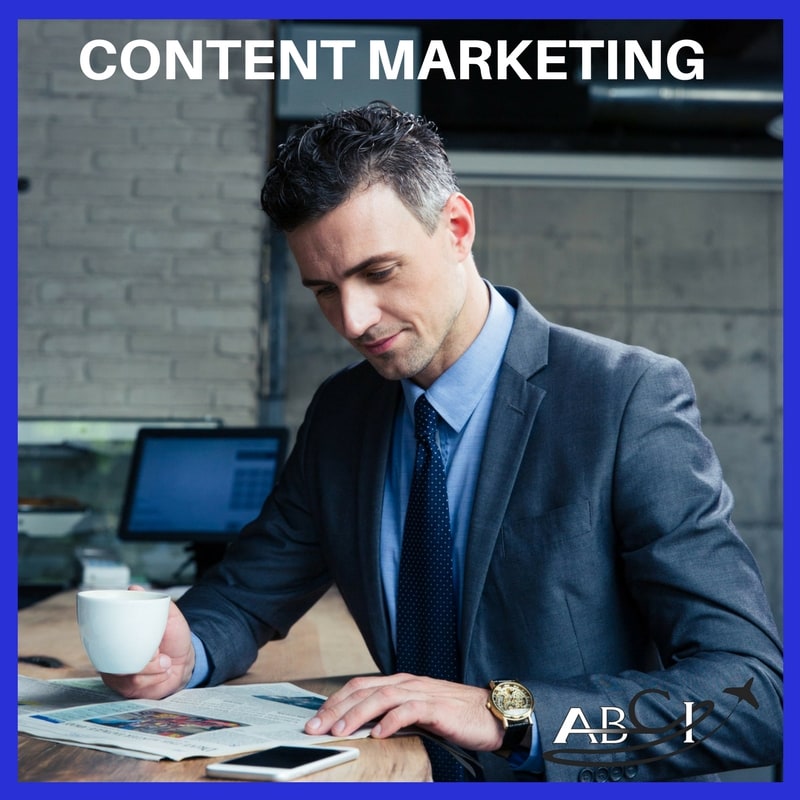 Podcast: Play in new window | Download
Subscribe: Google Podcasts | Spotify | Amazon Music | RSS