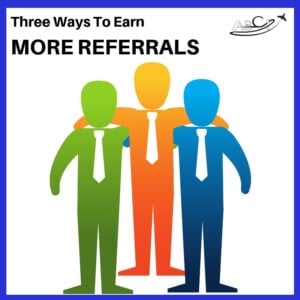 Why should aviation companies run specific referral campaigns?
Won't happy customers just naturally refer their friends and colleagues?
Don't referrals just happen as simple, natural word of mouth marketing?
The answer is yes, but you have to earn them!
A company that provides outstanding products and services will get some referrals, but there are many reasons NOT to take customer referrals for granted.
Last year, our book club reviewed The Referral Engine by John Jansch,  who said:
". . . 63.4 percent of small businesses felt that over half of their business came by way of referrals.

But of that same group, 79.9 percent readily admitted that they had no system of any kind to generate referrals."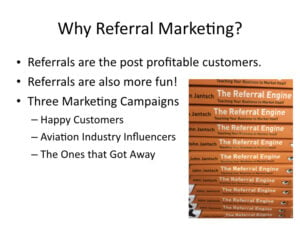 Referred prospects and customers are better for many reasons:
Referred  prospects are less expensive to acquire.
They become customers with a shorter sales cycle.
Customers who have been referred are usually a better fit for your business model.
They have built-in support (since they talk to their friends about your product. )
They tend to remain customers longer and spend more money.
Referred customers tend to refer other people!
And, referral campaigns are fairly simple, inexpensive and have a great return on investment.
So, why are most aviation sales and marketing professionals so obsessed with reaching new customers? Why aren't they devoting some of those resources to referral campaigns?
Of course, most simply take referrals for granted.
Others have simply have not thought about it.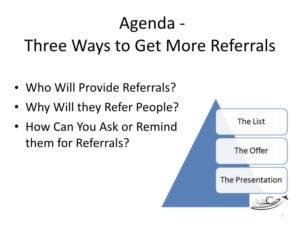 Well, time to think about it!  Here are three campaigns that aviation companies can put together fairly easily:
How to Get Referrals from Current Clients
Referrals from Aviation Industry Influencers
Get Referrals from the Ones That Got Away
And a bonus – how to use Customer Appreciation Events as an opportunity to inspire more referrals!
For each of these campaigns, we outline the three primary elements of aviation marketing campaigns – the list, the offer, and the presentation.
How to Get Referrals from Current Clients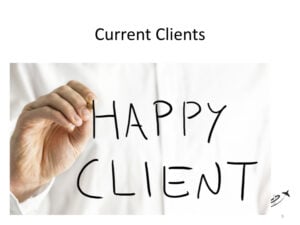 The List:
Think about your current happy customers (this is another good reason to keep your customers happy!)
The Offer: 
"Refer someone and I will provide a free (small) service or bonus for them and for you!"
"I recognize how important it is that you trust me with your colleagues."
The Presentation:
Regular conversation and interactions with customers – bring up the topic of referrals
Customer satisfaction surveys – include a question "Is there anyone you know who could benefit from our products or services?"
 An email marketing campaign or direct mail campaign once or twice a year
Public thanks for customers who DO provide referrals.
Transparency – let people know what happened to their referrals – did they become customers?  Whether or not they ended up working with you, be sure they know you appreciate their efforts.
Referrals from Aviation Industry Influencers
In the video, we relate this story about how many charter organizations apparently actively discourage direct referrals from their own pilots.  We'd love to hear how someone (anyone?) is able to solve this problem!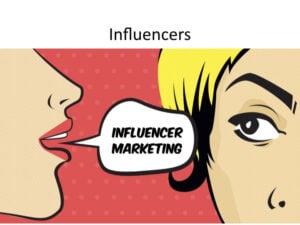 The List:
Your list should include brokers, insurance or legal professionals, maintenance techs, pilots, other connected folks who have the "ears" of your prospective customers.
The Offer: 
Financial (or other) incentive!  If it's legal and in good taste to offer a finder's fee or commission.
The Presentation:
Connect with influencers on LinkedIn or at networking events.
Publicize your referral rewards.
Get to know what they're looking for
Make good referrals to them!
Ask for good referrals!
Make it easy  for customers to make referrals.  You might set up a referral link and a landing page for your "refer a friend" program.  Include a form for people to complete whenever they happen to think of a good referral.
Get Referrals from the Ones That Got Away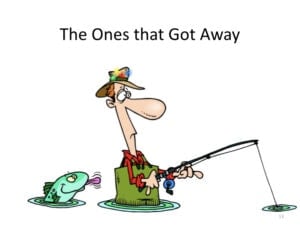 The List:
Prospects that don't work out for some reason.  You've given them a sales presentation and they liked some of what they saw, but they never ended up doing business with you for some reason. (Most companies close less than 50% of the sales presentations they make for various reasons, so we should have no shortage of these!
The Offer: 
"We weren't a good fit for you, but who do you know that might benefit from our products or services?"
The Presentation:
A survey after a consultation or sales presentation.
Stay in touch with high-value market updates, etc.
Ask periodically in your newsletters or other communications.
How Customer Appreciation Events Help Inspire Referrals
Another great way to get referrals is to invite existing customers and prospects to an annual customer appreciation event.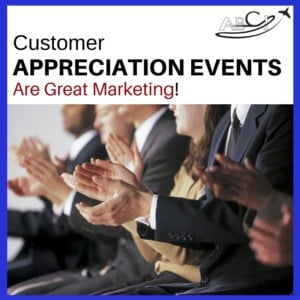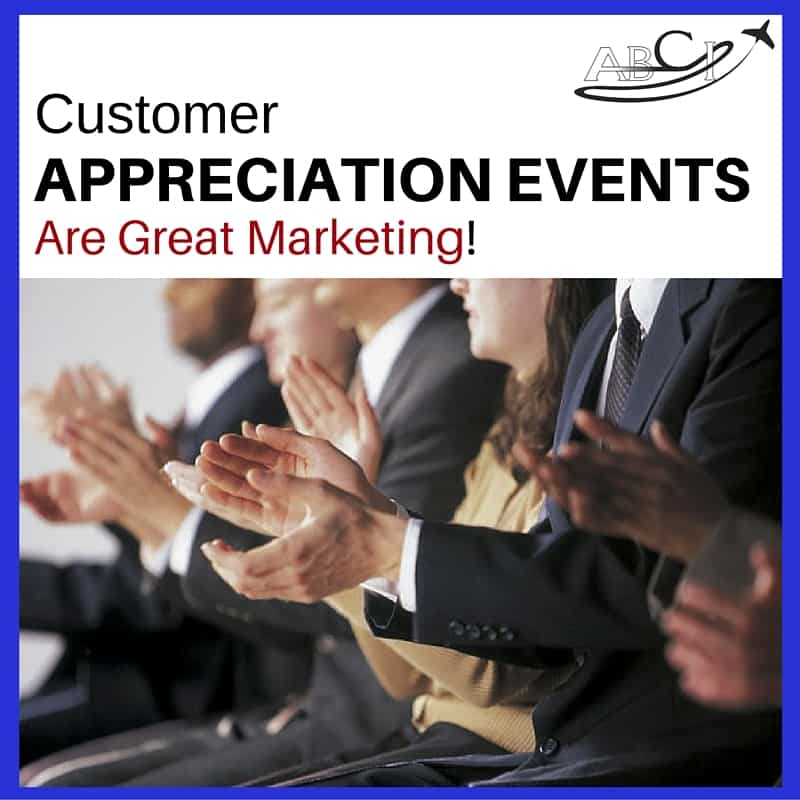 The List:
About 75% happy customers to 25% prospects is a good ratio.
The Offer: 
You don't usually need to make a formal offer, just let these folks mingle and talk to one another. Naturally, they will end up talking about your area of expertise, their experience with you, and so on.
The Presentation:
This can be an informal breakfast.  Or a huge get-together at an amusement park, depending on your budget, the number of people participating, and the customer lifetime value.
Referral Campaigns are Incredibly Effective!
We think every aviation company should be involved in several referral campaigns – some annual, some ongoing, some formal, and some informal.
So. adding a few of these efforts to your current mix of sales and marketing activities will undoubtedly improve your bottom line!
More About Referral Marketing
Book Club Conversation – The Referral Engine by John Jansch
Getting More Referrals – Summary of our Panel Discussion
Five Ways to use your CRM to get more Referrals, Recaptures and Testimonials
Referrals, Recaptures, Resales & Testimonials – Improving Phase Three
How aviation companies fail at referral marketing
Podcast: Play in new window | Download
Subscribe: Google Podcasts | Spotify | Amazon Music | RSS