The Awesome Power of Snail Mail – And an Aviation Direct Mail Campaign Example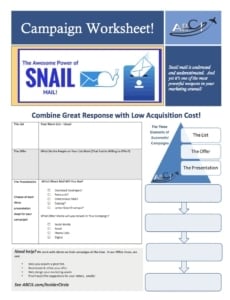 This webinar is for you if:
You sell a product or service in the aviation industry
You sell B2B or B2C to a select audience (not mass-market or hugely general retail.)
You want to sell more stuff!
In this webinar, we discuss
How Direct Mail compares with other advertising
An Example Multimedia Campaign anchored by a set of postcards.
Watch the recorded Free Webinar here:
Download the Campaign Worksheet by entering your email here:
Actual results from our execution of the campaign outlined in this webinar coming soon . . .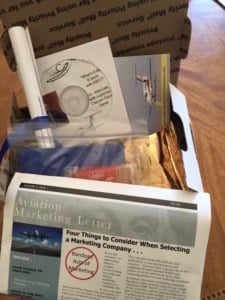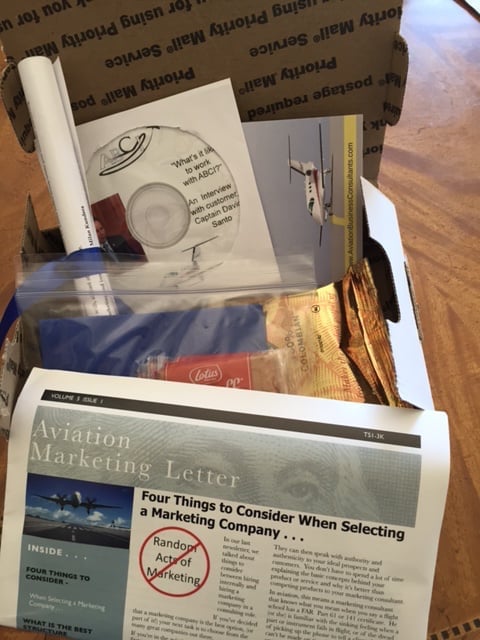 We talked about "dimensional mail" in this webinar, which basically means "3D" or "non-flat" mail – anything but a plain flat envelope with nothing but papers in it.
Looking for another example of a b2b direct mail campaign?  We used this one with good results last year...