Aviation Marketing Costs: What Should You Pay For Sales & Marketing Service
It makes good business sense to keep marketing costs low and results high.  And there is a lot of advertising out there implying that you can get great marketing products and services at a much lower cost than in recent years. Some of that is due to improved technology, and some is just, well, improved advertising that may lead to a bait-and-switch to a higher priced service, poor results, or both.
if quality isn't a concern, you can useless-cost services such as Fiverr or eLance to get very specific bits of work done at unbelievably low prices. Of course the quality is something that would better represent a tiny local retail shop – our favorite local donut store has a sign in a garish, off-center scrawl that proudly advertises  "Donut's and Pasteries!  BO GO 1/2 Off After 10!
For a tiny roadside shack that has an excellent reputation in our small town for fantastic donuts, this is fine. For an aviation company (with presumably higher prices, higher service expectations and longer-term client relationships) higher quality marketing and advertising materials are expected.
Creating an appropriate aviation marketing budget that will support appropriate quality to represent your company well be tricky, given all the misinformation out there.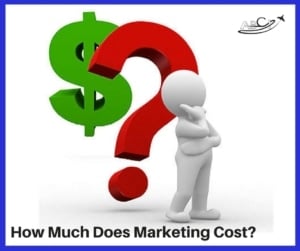 "How much would you charge to create a brochure?"
"How much should I pay for a website?"
If you go to your neighborhood print shop or to a discount website company, you can get an easy answer to these questions, and it will be an answer you will probably like.  There are templates you can download from the Internet for free for that brochure, and there are companies that advertise on late-night TV that you can have a professionally-designed website for $9.99 a month.
The problem with most of these low-cost solutions is that they don't have the quality you need to represent your business well, and you don't get results that are appropriate for competitive international aviation marketing.
Of course, results aren't always about price – there are several free services and utilities (such as Google Analytics) which we use in coordination with our other tools and processes for our clients and we highly recommend it.  Saving money where we can just makes sense, within the context of a well-planned and executed marketing system.   A well-planned and executed system needn't be absurdly expensive, but it will cost a fair amount of money for the time, tools and expertise that go into it.
When companies use uncoordinated services from several different  providers,  they usually don't get professional-grade results; regardless of what they pay.  We've spoken to aviation professionals who have spent a quarter of a million dollars on a website that did not make a single sale, or spent thousands of dollars on a mailing campaign that received no (as in zero!) responses.
So, let's say you need and expect better results (greater than zero!)
What you really need is a website or a brochure that will accomplish some objective.  You might expect it to generate interest in your product or service, or get people to sign up for your newsletter, or explain the differences between product options.
You have decided you want the design to be somewhat custom so that it includes your branding. You want it to include some great photography of your product. And you want the writing to be clear and compelling to aviation professionals.
To find someone to help with your marketing materials,  you need someone who knows something about the industry and the people in it. You need someone who will take the time to research and understand your product, the competing products, and your customers' point of view.
Again, we come back to the question of  "how much does it cost?"  And the answer is not as simple as either of us would like it to be.
To be an educated consumer of marketing services, it helps to have a bit of background.
Advertising Agencies
Advertising agencies (think Mad Men, as in Madison Avenue) traditionally charged 15% of the total amount spent on advertising.   There are two problems with that as we see it.
This system rewarded the ad agency for inefficiency.   Rather than getting the client better results for the money, the ad agency was motivated to get the client to spend more money, thereby upping its own fees.
Advertising is only the first part of a complete marketing system.   In a long-cycle marketing situation (such as aviation or other large-ticket or complex purchases) advertising merely gets attention, which (best case) only lasts long enough to get the prospect to request more information.  Then marketing has to support building credibility, closing the sale, and obtaining repeat sales and referrals.
Many smart clients have felt the same way, because in the last few years many ad agencies changed their fee structure to an hourly rate of $130 -600 per hour.  Of course, this doesn't really solve either problem. On one hand, you're paying for work the agency actually does rather than a percentage of the total spent, but it still encourages inefficiency.   The agency gets paid more for taking forty hours with a project rather than twenty; and most clients aren't really aware of how much time a particular product or process should take.
And you still don't have a complete, measurable, performance-based marketing system.  All you have is an advertisement, that may not be coordinated with your website, your current printed materials, and your business processes.
Aviation Copywriting Professionals
If we search beyond advertising, we find aviation copywriters, who typically create the "substance" of marketing campaigns.  That includes fine-tuning the offer, the guarantee, the delivery strategy, and so on.
Dan Kennedy, one of our mentors and the "highest paid copywriter in the world,"   charges (and receives!) $300,000 per day, with a two day minimum. He has a waiting list of several months.   He can charge that much because he only works on large campaigns run by large companies that can afford his fees;  and they are spending millions of dollars on the direct mail and internet campaigns he writes for them.
Kennedy does only the writing for that fee – not the graphic design, printing or anything else.
Bob Bly, a very well-known copywriter who writes marketing materials for AARP, Agora Publishing and other well-known companies, published the following fee schedule.
Print ad $250-$3,500
Sales letter $500-$5,000+
Direct-mail package, lead generation $750-$5,500
Direct-mail package, mail-order $1,000-$15,000
Magalog $4,000-$17,000
Self-mailer $500-$3,500
Postcard or double-postcard $300-$1,500
Brochure $150-$750/page
Catalog $150-$750/page
Newsletter $150-$750/page
Annual report $3,000-$15,000
Fundraising campaign brochure $1,000-$2,000
Feature story $0.50-$1/word
Press release (1-2 pages) $750-$850
Audiovisual/multimedia script $100-$250/minute
Website, home page $500-$1,500
Website, additional pages $250-$750/page
E-mail $1,000-$2,500
E-zine ad $250-$750
ABCI's rates are within Bob Bly's pricing guidelines, and those of the American Writers and Artists International (AWAI) of which we are a member.
AWAI published the following pricing guide for internet marketing services:
SEO Copywriting Fees (Search Engine Optimization):
Optimizing a Page
Re-write a client's current web copy, so that it can be found by the search engines for a desired keyword or phrase.
Fee Range: $100 – $400 per page
Continuous SEO of an existing site
Optimizing and refreshing optimization to keep site performing well and adapting to changes in technology
$750-1350 per month
Writing a Small Website
Write a five to six-page website using SEO strategies.
Fee Range: $1,500 – $3,500
SEO Strategy and Training
Help a client with keyphrase research, or train him how to optimize copy.
Fee: $150-$500/hour
Note: This is usually bundled in with the SEO copy.
Aviation PPC Fees (Pay-Per-Click):
Single PPC Ads
Write the ads that appear on a search engine's results page under the "Sponsored Links" heading, based on the keyword research provided by your client.
Fee Range: $25 – $250 per ad
Full PPC Campaign
Put together all of the creative for a PPC campaign including the keyword research, 10 different ads, a landing page, the welcome page, and a welcome email.
Fee Range: $1,000 to $2500
Pay-Per-Click Campaign Management Fees
In addition to writing the creative for a PPC Campaign,you can elect to manage the entire process on an ongoing basis. This includes placing, managing, and continually testing the PPC ads, and then tweaking the copy as needed.Fee Range: 15% of PPC ad fees spent by the client, or $500 to $6000 per month
Note: The range is large due to the number of potential campaigns. For example one client may have two PPC campaigns running, while another has 50 campaigns.

Landing Page Fees by Type:
Homepage
This is the most important page of a website, and is often the most difficult to write.
Fee Range: $450 to $4,500
Information Page
An "information" page contains good relevant content such as  "How To" articles, product reviews and any other information your prospect might need as part of the decision process. The goal of an information page is not to directly sell something, but to move the sales process forward in some way.
Fee Range: $250 to $750
Subscription Page
Product description is minimal; the focus is more on the benefits the prospect will experience once they complete the transaction
Fee Range: $450 to $4,500
Sales Page
A page that directly sells a product or service. These can range from a short product description page (similar to the ones you see on Amazon.com) to a full blown sales letter.
Fee Range: $450 to $10,000
Sales Page Fees Broken Down By Equivalent Length in Print:

One Page
Fee Range: $450 – $1000
Two to Four Pages
Fee Range: $1,200 – $2000
Six to 20 Pages
Fee Range: $3,000 – $10,000
Email Fees:
Standalone Sales Email
Similar to promos, these emails close the deal.
Fee Range: $250 to $2000
Newsletter/E-zine
Articles and editorial for a online magazine.
Fee Range: $150 to $750
Articles
Ranges by complexity of topic and client size – generally 400 to 1200 words.
Fee Range: $300- $1000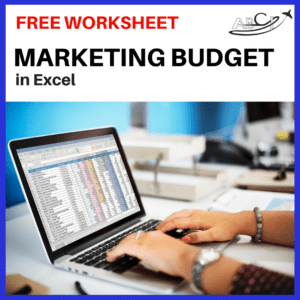 In addition to the items you see here, we also offer the additional services required to make these items work – we acquire lists of prospective customers, build websites, set up email campaigns and autoresponders, get your direct mail pieces printed and sent, and analyze the data from your campaigns.  It does not matter how good the writing and design of a marketing piece is if it isn't deployed correctly online or sent to the right people.
We are not the lowest-cost option, nor do we write "just a brochure" or "just a website with a couple of pages."
We don't perform or condone "random acts of marketing."   This is because a marketing campaign that does not include several key parts that are coordinated with each other, will not succeed in this high-risk, high-credibility industry.   We are the only company we know of that provides all of the services listed, and specializes in the aviation industry, which has its own vocabulary, culture, and connections.
See our services page for current pricing on the services we offer.
On a tight budget? Small aviation companies get the best results soonest from these products.
with or without our
Search Engine Optimization Program.
Have a startup and need a detailed marketing plan with budget and recommendations to present to investors?
Our Marketing Flight Plan includes a SWOT analysis and Competitive Analysis.
More Articles About Aviation Pricing